Over the decades, the fast-food industry has led a lot of people out of the kitchen. Yet, that might be very prone to change in the near future as we become more aware of what we put into our bodies and the adverse effect fast food can have on our health.
For this reason, we want to lure you back into the kitchen and we'll do it by telling you about some of the best appliances and tools every kitchen should be equipped with. Preparing and cooking food from scratch has changed dramatically from the days of your grandparents. There's no such thing as having to spend hours in the kitchen just to prepare a healthy meal. It's no secret that using the right appliances makes the entire process of prepping meals much quicker.
Even people who don't always cook, don't mind getting some nifty gadgets for their kitchen. But there are so many appliances, devices, gadgets, and tools out there and it's more than overwhelming knowing what to choose. You'll want to pick the right things so that your kitchen just doesn't become storage for a bunch of things you'll never use.
From now, there's no need to guess what the most practical tools you need to create healthy meals for you and your family as we have provided you with the must-haves.
Salad Cutting Bowl:
A good bowl of salad is what all of us need. Cutting and chopping up the salad is what no one needs. A salad cutting bowl makes your life easier with just a bowl, cutting platform, and a colander. Toss your whole tomatoes, cucumbers, carrots, lettuce or whatever else you like in your salad, into the colander that has slits in it. Close its lid and slice through the slits into the salad. It will create bite-size pieces of vegetables for a trouble-free salad. A salad cutting bowl comes with all its pieces so that you can easily take it with you to work or on trips.
Blender:
People who like to cook at home can't pass a day without using their blender. If you don't have one, then now is the time to invest in a new one and you could use the help of https://blenderauthority.com/ to get a detailed idea of some of the best blenders around and compare their specs and prices. From preparing fresh, homemade baby food to energize and delicious smoothies, a blender allows you to easily prepare the healthiest snacks and other foods for every member of the family. You might just need a personal blender for quick blending or you might prefer a combo type of juice blender. It makes a difference because the blenders in the blender juicer combo units work fine for tasks like making smoothies, but they won't offer the versatility of a high powered blender if you intend to grind, make peanut butter, dough, or other more complicated blending tasks.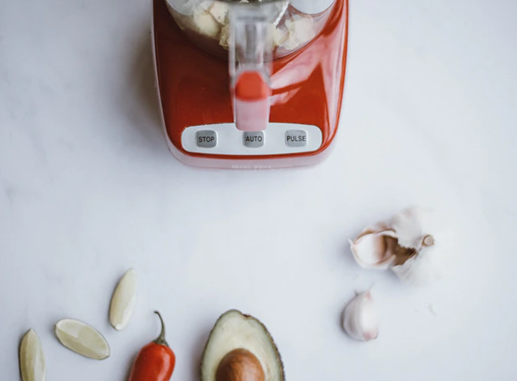 Food Processor:
Tasks that you would normally do by hand, like mincing meat, chopping herbs, or grinding nuts are cut to a quarter of the time. With a good food processor on hand, most recipes times are cut in half as you have this appliance to help you with the time-consuming steps. If the big, bulky ones aren't to your liking, a lot of mini food processors are now out in the market.
Spiralizer:
Most vegetables need to look more appealing than how they usually look. That's when spiralizers come in and turn veggies into thin and curly faux-noodles. Veggies like zucchini, carrots, and potatoes can all be spiralized and turn into a veggie noodle-like shape. You can ditch the usual spaghetti and have a great tasting spiralized veggie plate instead. It's one of the least expensive appliances out there that has changed the way we eat so that we can enjoy our curly veggies. If you're having problems getting your kids to eat vegetables, this is another must-have tool.
One-pot Cooker:
To eat healthy these days, you need something that makes cooking quicker. You've probably come across these pot cookers that work as a slow cooker, pressure cooker, steamer, and rice cooker. Basically, you can just chuck into the pot even the heftiest piece of meat that normally takes hours to cook and get it cooked in around an hour or less.
Healthy eating won't happen unless you have the appliances that make food prepping and cooking easy and quick. Taking too much time is what makes us eat whatever we come across and just consume empty calories. These appliances will give you better and more enjoyable cooking experience. When you use them, they'll help you make better eating decisions and you'll be enthused to learn new and healthy recipes.