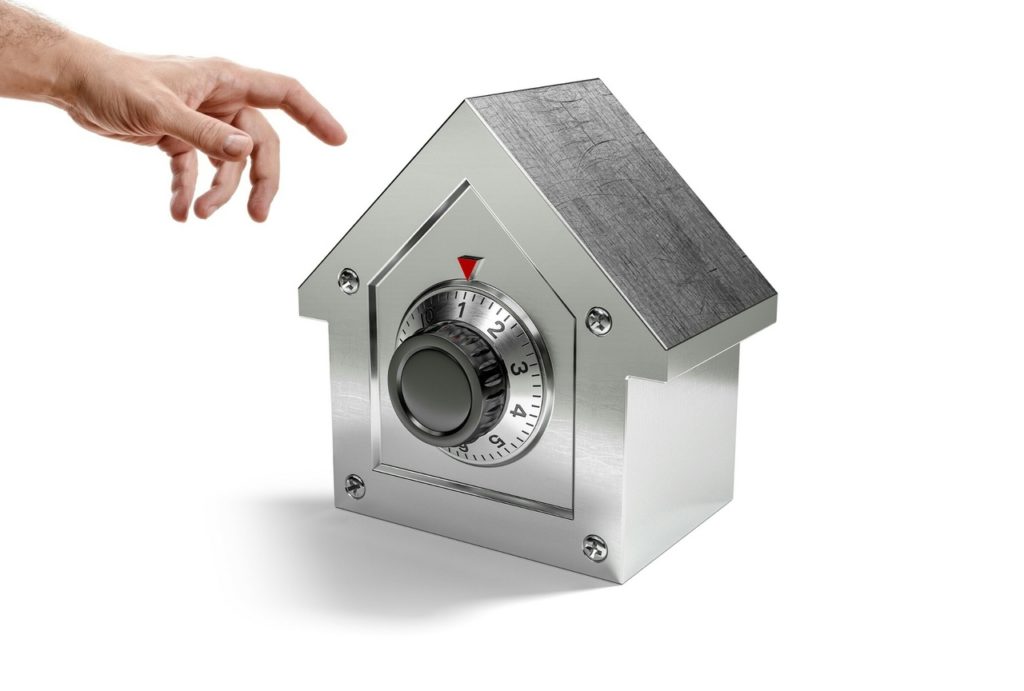 Keeping our home safe is the number one priority for the majority of us. It's our own part of the world where we can lock ourselves away and stay safe.
Despite this, our homes aren't always 100% safe. Recently released figures by the Office of National Statistics show there were 417,416 burglaries in the year up to June 2019. Meanwhile, there are approximately 37,000 house fires each year in the UK.
Below, we've highlighted three key ways to help you make your home safer and more protected from these risks.
The front door
Your front door is the main access point to your home, and for this reason, it should also be the safest part of your house. One way of doing this is to ensure that the door itself is the best it can be, with hardwood or steel front doors, rather than hollow, lightweight ones providing extra protection as they're more difficult to break open. However, if someone is going to try and kick the door open, they'll try regardless, which is why accessories such as deadbolts on the inside are always helpful and can be purchased easily. Also, ensure you never leave the keys in the door, and make sure you pay as much attention to the back door too.
Fire safety
When it comes to keeping your home safe we always think about keeping people out. But, there are dangers in the home too. The biggest danger is fire, and there are several ways to ensure your home is as safe as can be should a fire break out. From having fire alarms and smoke vents installed to having a fire blanket and even a small extinguisher in the kitchen, these will all help to keep the home safe. You can even request a safety check from the local fire service too.
Get smart
In the world we live in now, everything is getting smarter, including the home. While we may think of these advances as being an easy way to find out the time, play music and even pop the kettle on, it can also be extremely helpful when keeping the home safe. Voice activated controls can be used to set timers on lights, radio and even the TV, turning them on and off at set and random times to make it look like someone is home. Perfect if you're working nights or if you're on holiday. You can even go a step further and have security cameras installed outside that you can monitor on your smartphone.
While there are more things you can do, these three simple and effective ways should help you feel that extra bit safer while relaxing at home.