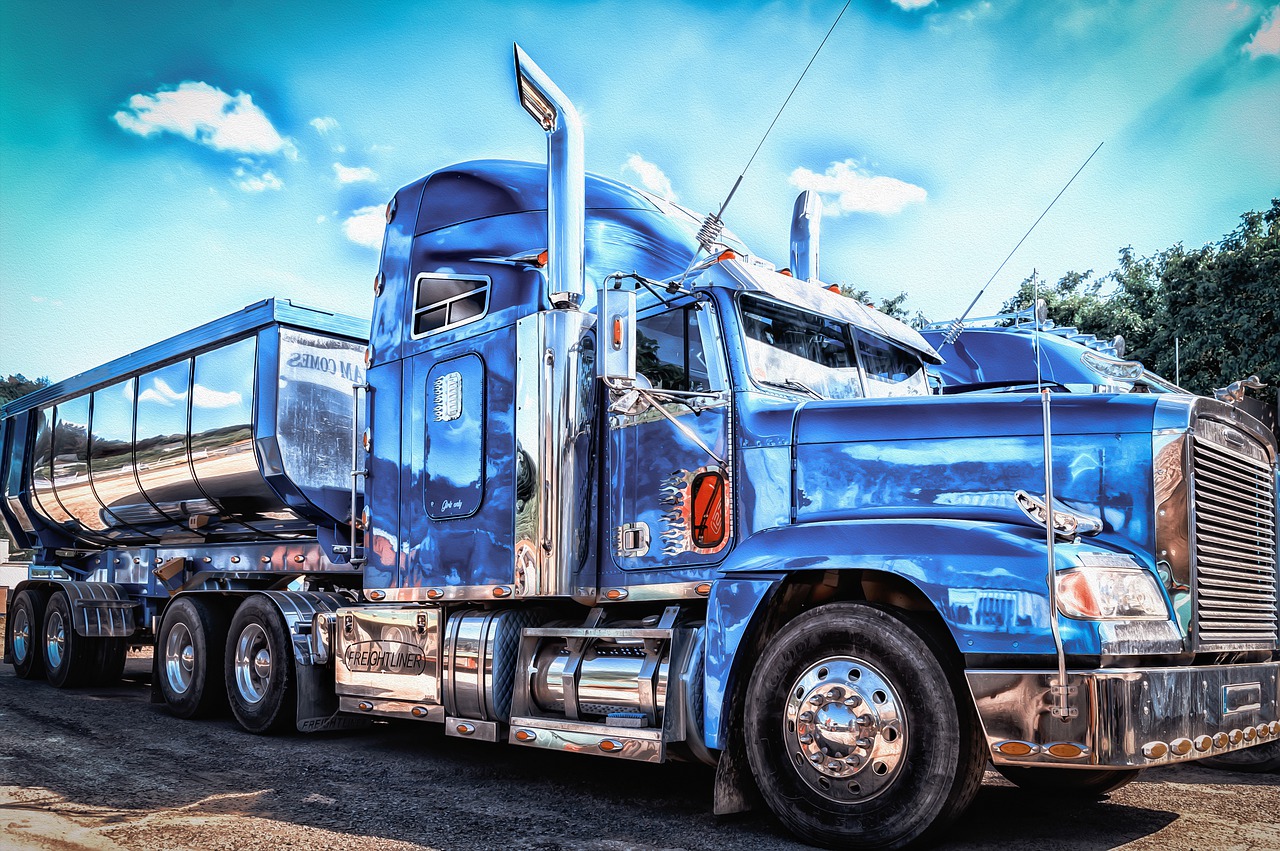 You may have heard that Canada desperately needs truck drivers to transport goods around the vast country. With retirement numbers rising and birth rates dropping, Canada has been in need of young, skilled and trained labour for quite some time. As a result, Canada will require at least 48,000 long-haul drivers by 2024. The country has implemented many policies and introduced programs to assist people from all parts of the world to live and work in Canada as truck drivers.    
Truck drivers travel thousands of kilometres a day, all around the beautiful country. They're well-paid and have weeks off at a time to rest at home with their families. However, you'll need a work permit to work in Canada as a truck driver. 
Here's how to get a Canadian work permit as a truck driver.
Step 1: Check if you're eligible 
In order to be a truck driver in Canada, you'll have to meet certain requirements:      
Secondary School Certificate

Completion of a three-month approved driver training course offered by a trade school or community college 

Straight-body trucks require a Class 3 or D driver's license. 

Long combination vehicles require a Class 1 or A driver's license. 

Drivers who operate vehicles with air brakes must have the air brake endorsement (Z). 

Drivers transporting hazardous items or dangerous commodities must have Transportation of Dangerous Goods (TDG) accreditation. 

Driving articulated trucks may necessitate additional endorsements or certifications.
Step 2: Look for a job
There are 13 provinces and territories in Canada. Each province has its own need for truck drivers, depending on where trucking companies are based and where goods need to be transported.        
When searching for employment, narrow down your job search based on which provinces need your services the most. Then, search for jobs on sites such as Jobbank, Indeed, or on Canadian Trucking and Transportation websites.
Step 3: Check the requirements for a work permit
The third step to get a Canadian work permit as a truck driver is checking the requirements to work temporarily in Canada. You can apply to work in Canada as a truck driver through the Temporary Foreign Worker Program (TFWP).
The TFWP permits people who are not Canadian citizens, nor permanent residents, to work in jobs where there is a labour shortage in Canada. Employers can use this program to hire foreign employees to fill certain high-demand occupations.
It's vital to note that one of the most significant aspects of the TFWP is that employees are only allowed to stay in Canada for a limited time. Even if you plan to stay in Canada for a long time, you must be able to show immigration officials that you are ready, willing, and able to depart when your approved stay expires. In addition, you'll need to demonstrate that you have significant links to your native country and that you're not just using the TFWP to sneak into Canada.
You must meet the following requirements to apply for a work permit through this program:
You must have a valid job offer.  

You must demonstrate that you intend to leave Canada after your work permit expires. 

You must demonstrate that you can afford to stay in Canada with your family and that you have the cash to return to your home country.

You must demonstrate that you have no criminal history.

You must demonstrate that you do not pose a threat to Canada's national security.  

Be in decent physical condition (this must be proved by submitting a medical certificate).  

You must demonstrate that you will not work for a company that engages in striptease, exotic dance, erotic massage, or escort services. 
Step 4: Get an LMIA certificate
In order to work in Canada as a temporary worker, you'll need a Labour Market Impact Assessment (LMIA). Your Canadian work permit application will only be complete if it's endorsed by a designated Canadian employer who has secured a positive LMIA. This document shows that there is a need to fill a particular role in the Canadian job market and that no Canadian citizen or permanent resident is available to take the post. Because truck driving is a highly needed skill, you might not struggle with this step, but be aware that although your employer incurs the costs, it can take around two months to receive a positive LMIA certificate. 
Read more here about Canada's LMIA and how it works.  
Step 5: Apply! 
The last step to get a Canadian work permit as a truck driver is applying for the permit itself. When you apply for a work permit, you can include your partner and children's documentation as well, so you can all move together. So, gather your documents, do your research, and apply for a work visa.       
After submitting all the required documentation, processing times will differ depending on what country you're applying from, and it might take anywhere from 3 to 27 weeks to receive a response on your application which can either be accepted or denied by the Canadian Consulate. 
To learn in detail how you too can live and work in Canada as a truck driver, visit CanadianVisa.org.