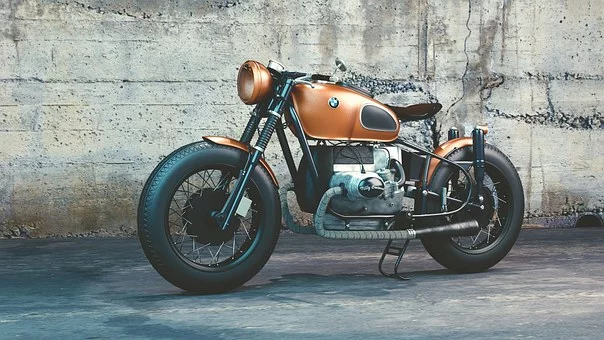 At first glance, motorcycles seem quite scary, and for good reason. You see people whizzing by at those exposed vehicles, and you cannot help but feel that they are just dangerous. Truth is, motorcycles are not really that much more dangerous than your average car. They are, however, 10 times more entertaining. If you got on one and gave it a go, you would be surprised at how interesting and fun driving suddenly became. It is quite a remarkable feeling to be out on the road with the wind blowing in your face, and it is one you will instantly fall in love with.
If you are still hesitant about getting into that world, maybe these facts will help you change your mind.
They are over 100 years old
Yes, you read the number correctly. Most people seem to think that motorcycles are a relatively new invention, but the truth is, they were first produced in 1894 by a company called Hildebrand & Wolfmüller, which introduced the world to motorcycles –– back then called Motorrad in German. Since then, hundreds of companies have begun producing their own versions of the motorcycle, and we have seen some unique creations over the years. Some are designed with such fine craftsmanship and detail that you cannot help but marvel at the feats of engineering you are witnessing, even if you are not necessarily a motorbike fan.
They were quite in demand at the time of WWI
You might have seen them in some WWII movies and documentaries, but in fact, motorcycles were quite heavily used in the First World War, years before the second one started. Indian Motorcycle began its production around 1901, and they were one of the most sought out in the world at that time. At the time of the war, they were the biggest motorcycle producers around the world, and most of their production was sold to the US government in 1917 and 1918 when they entered the war. Around that time, Indian was producing close to 20,000 motorbikes a year. The reason why those machines were popular in the war is that they were quite effective in conveying communications with troops stationed at the front lines.
Technology played a huge part in their evolution
Over the years, technology has significantly affected the manufacturing process of motorcycles, giving us more powerful and durable machines with unparalleled prowess. Everything from engine power to wind resistance was improved. But as you can see on https://wanderingbiker.net, it was not just the mechanical parts and design that were improved. Motorcycles had a lot of additional gadgets and accessories introduced, aimed at improving riders' experience and giving them a lot of interesting options. You could buy dedicated GPS units for motorbikes that are quite sophisticated and efficient. Audio equipment also saw quite a breakthrough, with unique Bluetooth speakers so riders could listen to music at will on the road.
Tires don't often contain rubber
This will probably come as quite a surprise for people who don't know much about motorcycles, but modern sports bikes' tires don't usually contain rubber and for good reason. Rubber comes with a host of problems, like limited durability and traction. This is why modern bikes have synthetic rubber tires, which are much better in those two departments and offer an enhanced performance as a result.
One of the biggest producers started out as a Piano manufacturer
Yamaha feels quite scary at times; you do not know exactly just how many products these guys make. Well, the answer is a lot. Despite starting out as piano manufacturers, Yamaha is now one of the biggest conglomerates in the world, with a host of different products, including motorcycles. In fact, they are currently one of the biggest motorcycle manufacturers in the market, next to Honda and Hero MotoCorp.
The longest distance covered on one is over 2,000 miles
And that took a 24-hour period. American L. Russell Vaughn completed his Guinness Book of World Records recorded a feat in 2011, when he took his own Harley-Davidson FLHTK Electra Glide for 238 laps on a test track in Uvalde, Texas, USA, using the Continental Tire Test Track. The final distance covered was 2,019.4 miles over a day, and it was definitely one ride for the history books.
There are so many interesting facts and figures on motorcycles, but to truly understand just why they are so loved and popular, you need to get on one and hit the road. It will be scary at first, but you will soon discover riding one makes you feel alive more than anything else.