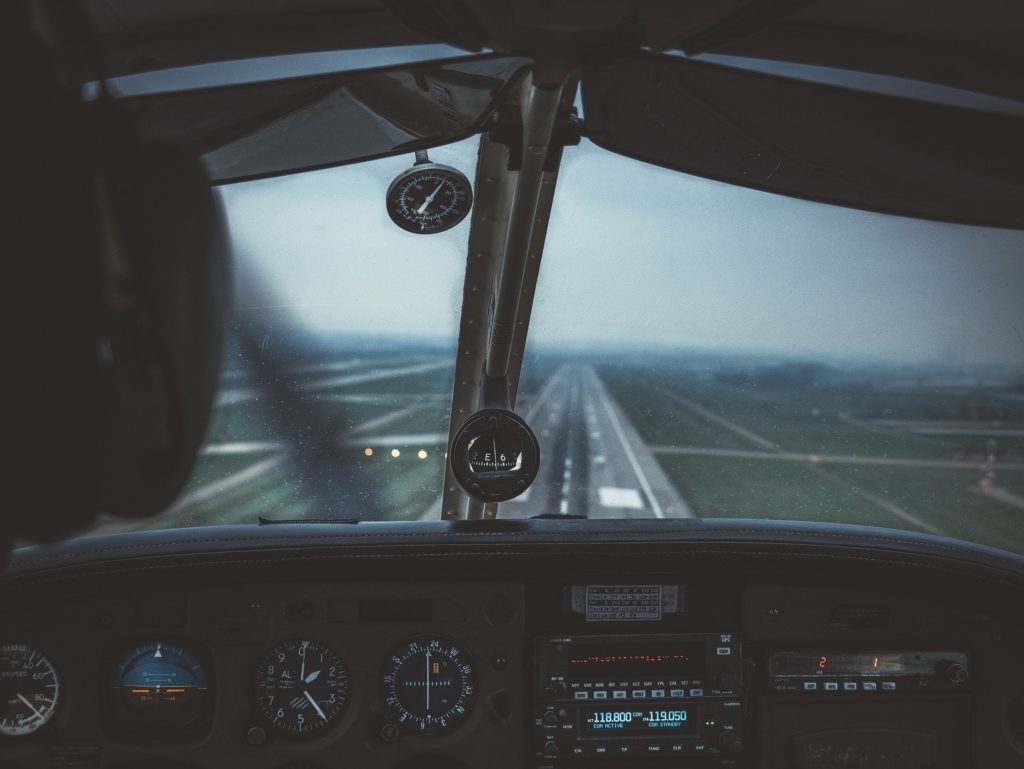 One of the most important things people consider when looking for a career or a job is job security. They ask themselves "is this a realistic pursuit? and "will I be able to make a living in this profession in the long term?"
If you go into the aviation industry, you'll never ask yourself these questions, there is always an ever growing demand for professionals. Just in the United States alone there are over 30,000 flights every day, with two million passengers on board.
In any hour of the day you can expect over 60,000 people traveling by commercial jet, and that's just over America. When you factor in the world as a whole that number unsurprisingly goes up much more.
The busiest passenger airport in the world is the Hartsfield-Jackson Airport, located in Atlanta, Georgia, USA, with nearly one million flights traveling through Hartsfield-Jackson annually. With all this flying taking place, there are entire crews and teams of people that are needed to make all this happen. But at the end of the day, it is obvious that one of the most crucial members of any airline are its pilots.
In the early days if you wanted to learn how to fly an airplane, you had to do it the old-fashioned way. You can imagine how that was undoubtedly a harrowing experience. Flying is much different today than it was back then.
Thanks to advances in technology, we have things like computers and simulators, which not only teach us about flying and how to fly, but assist in the actual act of flying itself. These advances make the act of flying much, much easier and ultimately, safer.
Thanks to the internet there is an abundance of resources if you want Online Aviation Training. There are certifications and degrees available such as: Associate in Science Degree in Aviation Business Administration, Bachelor of Science Degree in Aviation Business Administration, Certificate in Airline Management, Certificate of Completion in Airport Management, and Master of Business Administration in Aviation, just to name a few.
Some common courses you can expect to see if you study aviation include: Airport Security, Financial Accounting, Labor Relations, Managing International Flights, Operations Search, and so on. One of the most important aspects of the aviation industry is maintenance. Constant maintenance is needed by skilled mechanics and engineers to ensure there are no issues when you are flying 30,000 feet in the air.
Should you choose to enter the Aviation Maintenance field, some of the degrees available to you are Associate of Applied Science in Aviation Maintenance and Bachelor of Science in Aviation Maintenance, and the courses you might take in this field are: Aeronautics, Aircraft Electrical Systems, Airframe Systems, Propulsion Systems On Aircraft, and Physics. Safety is also unsurprisingly a huge part of aviation training.
Essential procedures for landing your aircraft as well as taking off/achieving liftoff are typical, as well as what to do in the case of an emergency, be it in the air or on the ground. In this field you can expect to take courses in subjects such as: Aircraft Accident Investigation, Aviation Safety, Emergency Management During A Crash, and Fire Protection.
And finally, the field of Aeronautical Science educates students in flying aircraft, as well as offering opportunities to space exploration and study, customer service, and safety. Aeronautical Science is comprised of courses like:
Aircraft Design, American Aviation History, Aviation Law, Developing Aircraft and Spacecraft, and Interaction Between Humans and Computers. The aviation industry is growing all the time, offering new and exciting opportunities to those who wish to enter this field.