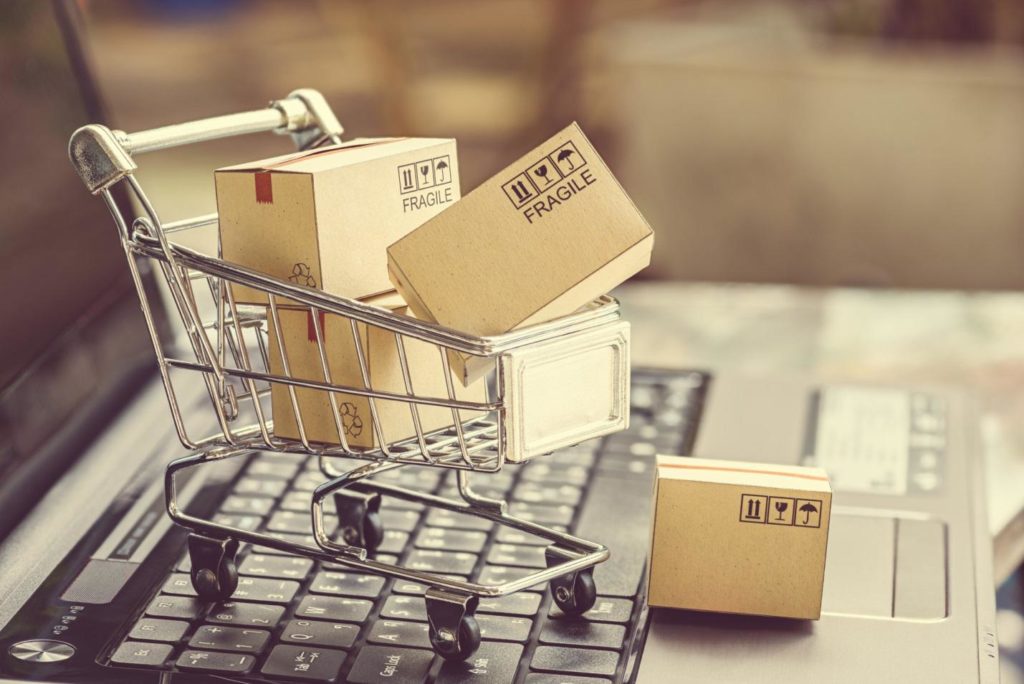 Are you considering starting an e-commerce store for your auto parts business?
This is a great time to sell auto parts online. The market is exploding right now, and it's only going to grow. The market is sitting at about $148 billion in 2019.
Do you want to know how you can start to build your auto parts empire online? Keep reading to find out what it takes to start your own e-commerce store.
Create a Plan of Attack
Your first step is starting your e-commerce store is to plan everything out. You'll need to have a business plan that details everything about your business.
You want to understand the marketplace, the competition, your target audience, and your sales strategy.
How Will You Store Inventory and Fulfill Orders?
When you create your business plan, you want to visualize and go through the entire order process. That will help you create a better customer experience.
You need to figure out where you're going to store products and how orders will get fulfilled. When you're slow, it's easy because you have to make a quick run to the post office and shop products out.
Think about what happens when you're really busy. You can't afford to let orders sit, so you need to have a fulfillment system in place.
Pick an E-commerce Platform
How are people going to buy auto parts from your website? You can use a hosted solution like Shopify or Squarespace. These sites provide hosting, website templates, and payment solutions for one price.
Another option is to use a content management system like WordPress. You'll then have to manage and install plugins to be able to accept payments in a secure way.
WordPress gives you more control over your website and it costs less over the long run. On the other hand, a hosted solution can be set up very quickly and takes the technical intimidation out of websites.
Consider an Amazon FBA
Do you want to have an e-commerce business that thrives? You should think about selling auto parts on Amazon and through your store.
When people are looking for specific products, they don't turn to Google as much as they used to. Instead, they turn to Amazon.
Do people actually buy auto parts on Amazon? You bet. About $8 billion worth of auto parts are sold on Amazon. That number is only going to grow.
You have a couple of options to sell your goods on Amazon. The most common way is to be a third-party seller. You'll want to have an FBA account. You store your parts at Amazon's warehouse and they fulfill the orders.
Another option is to be a first-party seller. This is when you're a wholesaler, selling your products directly to Amazon. Amazon then sets the price and writes the product description to sell the product to its customers.
There are pros and cons to each. The main issue for most sellers is control. You'll need to weigh how much control you want to have over your pricing and brand before you sign up to sell on Amazon.
Drive Traffic to Your Site
Once you have the foundation of your business set up, you have to figure out how you're going to drive traffic to your site.
You may not have much of a budget, but if you have a lot of time on your hands, there are ways to you can build up your sales.
Blog
A blog gives people a reason to visit your website. They may be looking for items like used Miata parts or they're trying to figure out how to rebuild an engine.
You can use this as an opportunity to educate and inspire people. Yes, you can do that when you're selling auto parts.
Think about it this way, why would someone want to buy auto parts. In a lot of cases, they're trying to make their car better. You can inspire people by showing them the person they can become when they drive a fixed-up car.
You can also educate people by showing them how to get there. Write articles that will help people along their journey to repair or rebuild their cars.
SEO
Appearing in search engines is a must for your e-commerce store and has to be part of your marketing strategy.
A blog is going to be a key part of ranking in search results. You also have to make sure your website design is set up for SEO.
Some of the hosted solutions like Shopify have SEO tools included. If you use WordPress, install a plugin like Yoast SEO. That will help you make sure your site is giving search engines the information needed to index your site.
Paid Ads
Do you have a bit of a marketing budget to get started? You can jump-start sales by investing in pay-per-click ads. These are ads that appear at the top of search results, ahead of organic results.
SEO can take a while to develop and see measurable results. PPC ads let you get to the front of the pack almost instantly.
Social Media
Social media is another way you can show off your brand. Instead of taking pictures of auto parts, you want to show them the finished product.
Similar to blogging, you can use images and post them on Instagram to show people what's possible when they purchase parts from you.
Email Marketing
You're going to get visitors to your website. Not all of them are going to be ready to purchase parts from you. You'll need a way to stay in communication with those people until they are ready to make a purchase.
One of the most effective ways is through email marketing. You'll want to have a sign-up form on your website to collect names and email addresses. You can then send out weekly emails about parts that came in or showcase a project.
Get Ready to Sell Auto Parts Online
This is the perfect time to start to sell auto parts online. You can start your own e-commerce store and supplement those sales with an Amazon account.
You want to make sure that you have a solid plan and sales fulfillment strategy before you start to sell online. That will give you the best chance for success.
Ready for more auto and business tips? Check out this site often for the latest news and helpful tips.