Every morning usually starts the same way for all women. The first idea is what to put on and the second one is about the hairstyle. If everything is clear with the clothes, hairstyling calls for more attention. An attractive hairstyle is very important for woman's image. The matter is not only a haircut or coloring but an everyday hairstyle. Unfortunately, it is not possible to visit the hairdresser every morning. Therefore, every woman should know how to make several quick fashionable hairstyles, which take a few minutes. If you want to look stylish and to sleep a bit longer in the morning, we can give you a few tips how making a simple hairstyle at home.

Any styling will look perfect on the clean, well-groomed hair of a woman who had a good rest. For hairstyles of any length, there are several options of simple and easy styling. The hair length greatly affects the complexity of the hairstyle. If a woman has a short haircut, then in most cases, it is enough to wash hair and to get it done with a hairdryer and any styling device. Long hair will take more time, but there are many more types of cool easy fast hairstyles for it.
                                          Fast Hairstyles for Every Day
A simple hairstyle is no less cute than complex styling if you pay enough attention to caring for your hair's health. It is necessary to choose high-quality cosmetics that will provide good hair nutrition, moisturizing and strengthen it.
                                                              Wash and Go
The first in the list of fast hairstyles is a styling called "wash and go", especially relevant to short hair. Its main feature is clean hair, dried with a help of a hairdryer. Today, many young women prefer to look natural and they don't want to spend too much time for hairstyling.  Also, there are fashionable hairstyles that imitate "wet" hair. When using modern gels and mousses, the formation of a morning styling is easy.

Ponytail
The beauty of the hairstyle is in its simplicity. It looks very nice and it does not take much time. At first sight, the ponytail is simple and ordinary. But you can use your fantasy and make a beautiful styling with it in a few minutes. All you need to create a stylish image is a comb, elastic band, and a pair of hairpins. You can use best hot rollers for long hair to curl it.

Braid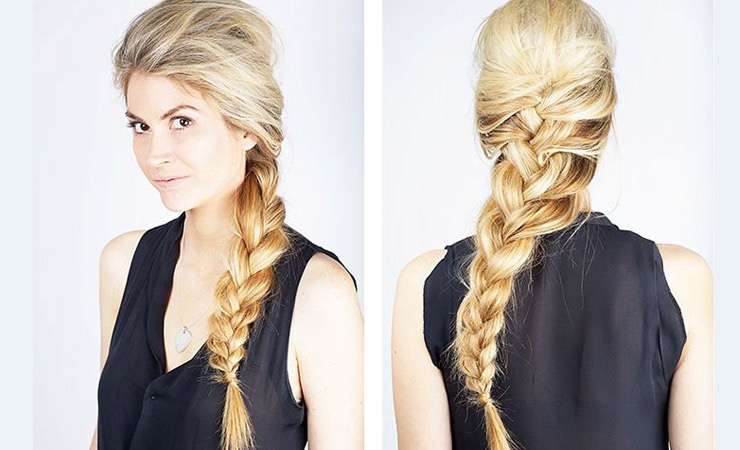 A simple braid looks quite at ease, creating the image of a free woman. It can be only one braid or several braids. The number of braids is selected in accordance with the event for which the hairstyle is made.
It is not difficult to braid long hair and every woman is able to do it. The hairstyle with a braid has many different options, such as French braid and twist, side braid, loop braid, fishtail braid, waterfall braid, boho braid, braided lobs and crowns, simple knots, etc. Also, the hairstyle with a braid can be decorated with additional accessories. A bright ribbon of silk, woven into a braid, presents a very beautiful element.

Buns
Another option of simple hairstyles is a bun. There are different ways to do it, original in appearance. With the help of regular pins and rubber bands, you can raise your hair in the most intricate bun. It can be tight or loose and be at different heights. You can make a hairstyle with only one or several buns. Now, the French bun is actual, smooth and accurate, also buns in the form of a knot made of hair with the effect of negligence, romantic and messy buns with several curls fell out, buns with braids, and others.
If you want to make a French bun, often called a "banana bun", form a tail with the hair on the back of the head and twist it. You can hide the end of the tail under it or into it. The bun is fixed with hair spray and pins. This hairstyle exists for a century with a lot of variations. It can be the bun on the side or oblique, with flowers or with a tail, and others.

To create an elegant bun of business ladies, you need to divide your hair into 3 parts. Part of the hair on the nape should be bigger than two lateral strands, which are fixed with hairpins for convenience. On the back of the head, make a high tail, which is fixed by several pins. Draw the end of the tail through a small loop and tighten the knot. Then, use hair spray. Release the lateral strands. The left part is laid by the bun over the opposite temple and fixed by an invisible pin. The same is done with the right strand. The hairstyle is ready.
Hairstyles Using a Bezel
Hairstyles with a bezel always look very feminine. The bezel can be not only a separate accessory but can also be made of a strand of your own hair. The easiest way to make this hairstyle with a bezel is to let your hair down and put the bezel closer to the top of your head, while all the hair should be removed from the face. The hairstyle will have a completely different look if you leave bangs or release a couple of curls. Also, the bezel can be used together with a ponytail or a high bun. The bezel can become a key element of your hairstyle.

Messy Perfection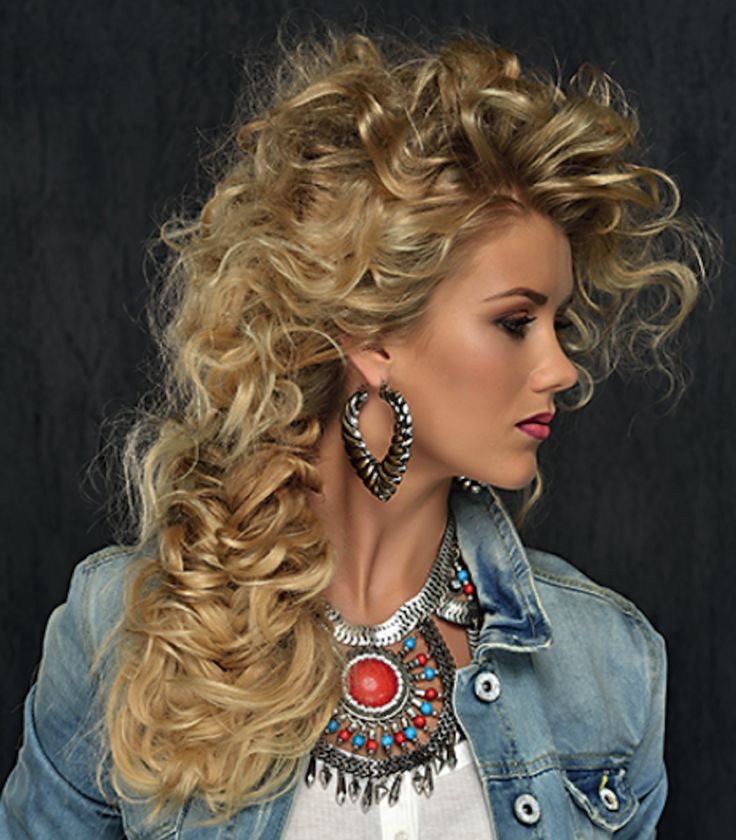 Another fashionable hairstyle is called "messy perfection." With your hair all messed up, you can stay in the focus of any party. Hairstyling products should be chosen carefully according to the length and volume of your hair. If it is long and thick, you need a strong fixation to do it. Medium long hair gives more opportunities for the manifestation of fantasy, but styling can be too flexible. Short hair is good for creating a dynamic image.

The hairstyle, first of all, should express your style and character, emphasize your natural beauty. It is boring to always look the same way. Knots and bundles are very popular in the current season. You can create them with a variety of shapes, neatly laid or tousled. It all depends on what you like and your fantasy will help you.