With another year passing by, it is time to make your organizations and businesses more focused. Many entrepreneurs start their new ventures with great zeal. However, they often commit the same mistakes as their previous ventures. It is essential for every entrepreneur to evolve from one business idea to another. When they can consistently minimize their blunders, it is easier for them to execute their plans and make their businesses a considerable success.
If you're a first-time entrepreneur with no prior experience, it becomes more important for you than ever to minimize the common mistakes which are made by most of the entrepreneurs. It will save you months if not years of trial and error. It will boost the probability of your success. You can easily avoid the common pitfalls which most of the business owners face. We will today share with you 12 such common mistakes which are often made by entrepreneurs.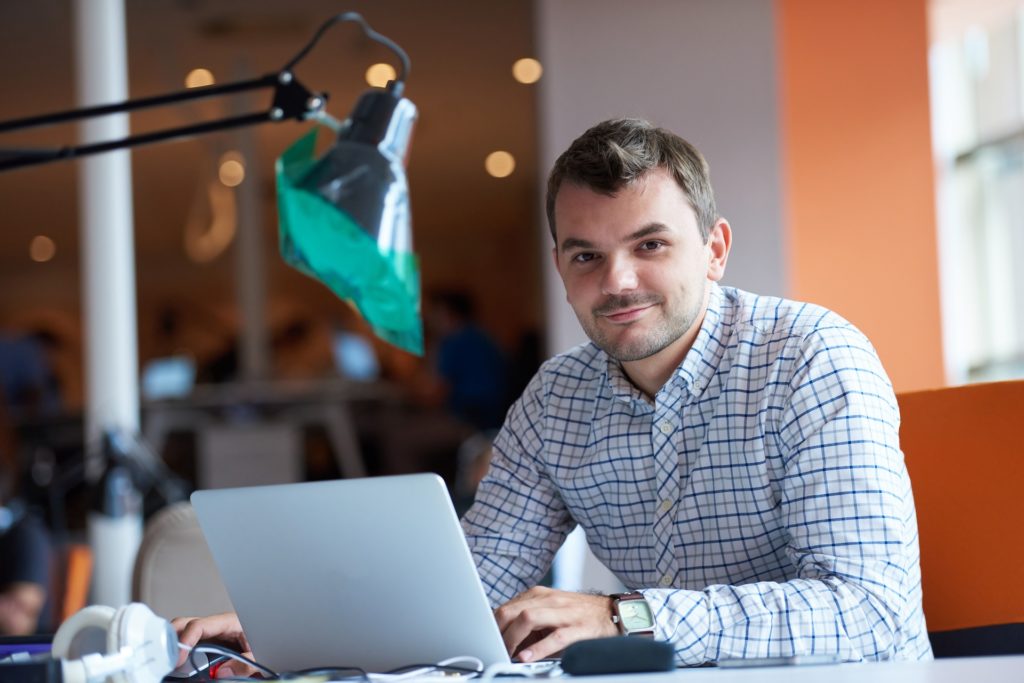 We will also help you understand how you can avoid these mistakes.
1. Lack of Industry knowledge
Many entrepreneurs think that industry knowledge is synonymous to market research. It is not true. There is much more to industry knowledge and market research. You have to try and gain some actual working experience in the industry. If it is not possible, you need to choose a mentor who has extensive experience in that industry. When you do so, you will know how things work on the ground. It will help you go a long way.
When you work in the industry before starting your venture, you can avoid most of the common mistakes. You can also know the kind of clients which generate maximum business for that industry. As a result, it is easier for you to have a laser-sharp focus right from the start. Many entrepreneurs think that having passion is just enough. It is not true. Proper industry knowledge will always ensure that you are a step ahead of others.
2. Diversifying too early
Every business requires a specific time to establish. If you're expanding too soon, you might spread yourself too thin. Hence, you won't be able to utilize the resources efficiently. Many entrepreneurs think that they can expand horizontally at any point in time. The truth is that, whether you're looking at a horizontal expansion, you have to establish your current business then you can think about diversifying.
Whether you're looking to enter a new industry or explore a unique niche in the same industry, it is essential to establish your existing business. When your company has a proper model along with the right team, that is when you can think about diversification.
3. Not building the right team
Doing the right work-team is pretty essential. At the same point in time, you do not have a large budget for hiring the right employees. That is why; it is always a Catch-22 situation. You have to hire the best possible employees within the budget which you have. You should not ignore building a team. The faster you make the team, the higher will be the growth rate of your business.
Building the right team involves two aspects. One is the monetary compensation for your team, and another is the ability to find the right candidates. Sometimes, you need to sift through hundreds of candidates to find the one which is perfect for your business. You should not get disheartened by the fact that you are not able to find the right candidate after conducting just a few interviews. Building the right team is imperative to your business venture.
4. Overspending
Many entrepreneurs blindly chase growth. In their bid to get growth, they think that spending-driven growth is beneficial for their business. You need to understand that as an entrepreneur, you have limited financial resources. You should always spend judiciously and get growth organically. When you grow naturally, your business can sustain in the long term. You have to also set aside finances for various other expenses like employee salaries, rent, buying resources, and raw materials. You cannot just go on a money raising spree every six months to fund your growth. You have to let the growth come naturally after a point and use the finances judiciously.
5. Biting off more than you can chew
The passion of entrepreneurs can often force them to do a lot of things at once. They usually bite-off more than they can eat. The problem is if you cannot pull that off, your brand value, as well as your credibility, will suffer. Hence, it is imperative to understand the quantum of work to be completed. Once you are clear about the quantum of work which you can handle, it is vital to commit accordingly.
Another option which you have is to create a system where you can outsource work to others. When you do that, you can certainly handle more tasks. You need to however keep in mind that to find reliable outsourcing partners, you will have to conduct a lot of trial and error. Only when you are prepared to do that, you should think about outsourcing work. If you think that finding the right outsourcing partner is easy, you are in for a rude shock. During the initial years of your business, it is a much better idea to take work according to your capacity to deliver.
6. Lack of Business Development
Whether you are disrupting an existing industry or creating one, it is always important to focus on business development. Even if you do not have competition right now, you might gain one very shortly. That is why; you should not lose your focus. You have to develop your products and services consistently. You have to spend a significant amount of money on business development. It will help you stay ahead of the curve. There are many activities which you need to focus on like bettering your product, working on customer feedback, providing upsell services and products.
Business development is a vast domain which requires proper oversight of not just the entrepreneur but the entire management. During the initial years, you have to individually make decisions about using modern packaging design for your products and how you want to brand them. Branding and packaging are the two most important aspects of your business. It is imperative that you decide on both of these according to the personality of your business. If you are building a modern and hip product, it should be visible in the branding and packaging of your product. That is why, as an entrepreneur, you need to be part of such decisions to get it right.
7. Not following industry trends
With the growing technological advancements, many industries are getting disrupted these days. You cannot take any business or niche for granted. You have to attempt to follow industry trends. The problem is that they can emerge and subside pretty quickly. That is why; you need to be on the ground to learn about the changes in your industry.
You should always be part of various industry events like:
Exhibitions

Seminars

Trade shows
When you often visit these events, it is easier for you to understand the changing trends of the industry. It will also help you pick up newer trends. When you pick up more modern trends before your competition, it will be easier to capture a larger market share. Hence, you can protect your business against any such disruptive trends by jumping on the bandwagon in advance.
8. Ignoring the competition
Many entrepreneurs think that since they are disrupting an industry, they do not have direct competition. You are wrong. You have to remember that the existing players are waiting to thwart your efforts to disrupt the industry. They will offer similar products and services. That is why; you should never ignore your competition. You might not have one right now, but very soon, you will have immense competition. That is why; you should be alert about competitors.
The existing players will not give away their market share so quickly. That is why soon enough they will start offering the same products and services. Since they are more established in the industry, they will have a distinct advantage. If you drop the ball, your disruptive idea will not gain you market share making it very difficult for you to establish a foothold in the industry. Hence, it is essential to monitor the competition irrespective of your products and services.
9. Not setting goals
It is always essential to have a proper blueprint for your business venture. That can only happen when you have concrete goals. Instead of just saying that you want to have $ 1 million in sales, it is essential to work on a proper blueprint and compartmentalize the revenue which you need to achieve. You need to be realistic about the targets which you set as well. At the same time, you have to break down those targets into smaller steps.
When you have an actionable blueprint along with the goals, which is when you can work towards achieving them, most of the entrepreneurs just set ambitious goals without a proper plan. In such a case, they do not know what they need to do. Moreover, your team will also have no clue regarding how the achievement of those goals. When no one believes in the goals, it becomes challenging for you to achieve those goals. That is why you have just not to set goals, but also divide them into smaller action steps which will allow you to share the vision with your team and achieve those goals.
10. Having wafer-thin margins
Entrepreneurs often make the mistake of going after market share rather than profitability. You have to keep in mind that you do not have access to infinite capital. Sooner, you will run out of the money which you have raised. That is why, instead of having wafer-thin margins, it is a good idea to have realistic margins. Since you're starting on this venture, you might make some mistakes as well. Mistakes in the business world cost a lot of money. That is why it is crucial for you to have realistic margins.
You can look at the production costs, marketing costs, and branding cost before taking a call on the margins. You have to keep a watch on the miscellaneous expenses. Once you consider these factors, you can understand the cost of the actual product or service which you bring to the market. Accordingly, you need to keep a decent margin to sustain your business in the long term.
11. Making decisions based on fear
Starting a business venture is a constant roller coaster. There will be good days, but there will be many more bad days initially. You will often be in fear and anxiety as to how you will sustain their business. One thing which you need to keep in mind is that if you base your decisions on fear, they will mostly turn out to be wrong. You need to reason and be realistic when you take these decisions. Every decision which you choose can make or break your business. That is why; you always have to avoid making decisions based on fear. If you're fearful or anxious, it is a good idea to wait it out before making any decision.
On your business journey, there will be plenty of rejections and setbacks. You should not let the negative emotions get the better of you. When you make every business decision with a cool head that is when it is easier for you to make rational choices which will be beneficial for your business.
12. Trying to do everything yourself
Many entrepreneurs are perfectionists. The problem here is, as your business grows, it is not possible for you to do each and everything by yourself. You will have to delegate to your team. Sure enough, you can train your team, but chances are, your entire team will not be perfect at their work. That is why, instead of chasing perfection, you have to pursue proper execution. You have to meet the expectations of the customers. Once you do so, you will not be obsessed with perfection.
The problem with perfection is that it delays the execution. When that happens, you can't provide the customer with products and services on time. When there is a delay in the product or service, the client will ultimately not pay. As a result, your business will suffer. That is why you need to set acceptable standards of quality and service and after that focus on the execution. It will allow you to delegate the work and get it done.
When you have a small organization of 2 to 5 employees, sure enough, you can handle most of the work, but as your organization grows and you employ more than 25 people, it is difficult to focus on every department by yourself. That is why; you should not attempt to do each and everything on your own.
So, if you're starting a business venture, it is time to think about these most common mistakes and avoid them. Only when you avoid these most common mistakes, it is easier for you to create a successful business venture from scratch. You can eliminate a significant amount of trial and error by just avoiding these 12 mistakes which we have mentioned above.