If you've decided to invest in a motorhome, sometimes it can be difficult to know where to start when looking for the perfect vehicle. How do you know what is good quality, or how do you remember everything your dream motorhome will need? Buying a motorhome is a great decision for any family or even friends, as it opens up a whole new world of opportunities. However, you may need a little help getting started, especially if you are looking to buy your very first motorhome!
There are many well-known brands and manufacturers of motorhomes across the world, most of which are top quality and reputable companies. Keeping you and your family comfortable is a high priority for the majority of motorhome manufacturers; so how do you choose? Two of the top motorhome manufacturers are Chausson and Hymer Motorhomes, both of which have a branded history that resonates across Europe.
Chausson Motorhomes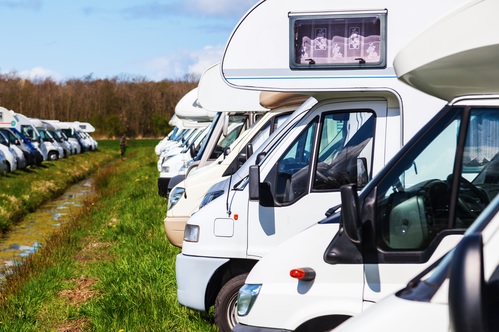 A French brand with a strong history, Chausson motorhomes are manufactured in the heart of the Rhône Valley. Present in over 15 European countries, Chausson are dedicated to getting everything right for your next motorhome.
Founded in 1903 and continuing to grow to this day, Chausson motorhomes are synonymous with discovery, no matter the price or place. Dedicated to finding the perfect balance between equipment and price, Chausson is a quality brand.
When it comes to buying a motorhome, some functions are fundamentally essential and included as standard. Motorhomes from Chausson include the likes of wide track rear axles for road stability, and heating for on the road to ensure ultimate passenger comfort.
Specialising in low profile motorhomes, Chausson focuses on the concept of usefulness over excess, offering you a level of flexibility to ensure your motorhome is perfect for your needs. Leisure vehicles are supposed to be safe, comfortable and convenient and that's precisely what you receive when you invest in a Chausson motorhome. Still breaking barriers with innovative layouts and improved equipment, when you buy a motorhome from Chausson you know you're investing in something special.
Hymer Motorhomes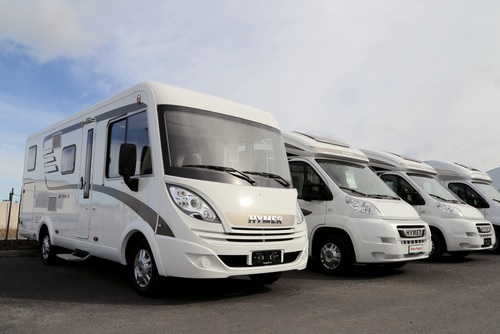 Beginning in the 1920s as a family business, the Hymer brand became a German standard for motorhomes. Hymer became a pioneering brand very quickly since its first motorhome series production in the 1970s.
With brand values entrenched in the likes of maximum safety, comfort, and interior design, Hymer run on tradition and experience. With a high level of competence to meet your family's needs, Hymer motorhomes can help you to unlock the potential of mobile travel. From high-tech constructions to cost effectiveness, a motorhome should have everything you need for a safe and comfortable journey.
Making your holiday so much more than the destination, a motorhome should be part of the adventure! An investment that you expect to last years and maybe even decades, a Hymer motorhome can set new standards in developing mobile travel.
Buying your next motorhome
Both Chausson and Hymer have a focus on quality ranges of motorhomes, integrating the necessary technology to bring something new to the industry. Making your life easier, these ranges of motorhomes have been developed to suit a modern lifestyle. To buy your next motorhome, visit Premier Motorhomes today.