Do you ever wonder what rich boys do for fun? Does money really make a difference for men when it comes to buying 'toys' and having fun? There is a saying that money doesn't buy you happiness, however it can buy a lot of items that will allow you to have a lot of fun. We share some insight into some of the world's richest male personalities. Check them out below.
Roman Abramovich
Roman Abramovich is one of the world's wealthiest men, earning his riches through his business and investment portfolio. Outside of the business world, he is famed for purchasing and turning around the success of the Chelsea football club in the United Kingdom.
Many people speculate that the football club is a toy hobby of his. His dream was to own a professional football club that would win the FA Cup, Premier League and the Champions League. To date, his club has achieved all three.
He was also famed for purchasing the Yacht Eclipse (also known as the $1.5 billion yacht) on the 9th of December, 2010. It is the world's 2nd largest yacht and boasts two swimming pools, 24 guest cabins, a mini-submarine and a missile defence system. You can see the image of the yacht below.
Image source: https://upload.wikimedia.org/wikipedia/commons/f/fb/MYEclipse-Frederikshavn-Denmark.JPG
Even though you might not be able to afford this particular yacht, you can buy a catamaran that can give you a similar experience with an investment of only a few thousand dollars.
Donald Trump
The real estate billionaire has been famed for his business acumen and has raised his celebrity status through the hit television show 'The Apprentice". He is currently leading the Republican Party in a bid to become the President of the United States.
Outside of business and politics, he is known to enjoy himself at his favourite membership golf clubs and is often seen flying around in his private helicopter. In the image below, you can see him arriving at his famous Scottish golf club in his helicopter.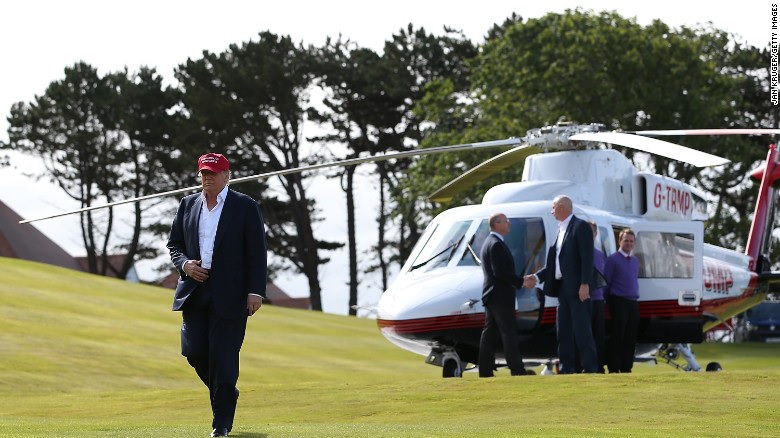 Image source: http://i2.cdn.turner.com/cnnnext/dam/assets/150730171829-donald-trump-helicopter-exlarge-169.jpg
Shah Rukh Khan
He may not be well known in the Western world, but to Bollywood fans, he is nothing short of a god. He is well known for portraying the hero in several Bollywood blockbuster films.
With cricket being another form of religion in India and Pakistan, owning a professional cricket franchise in the IPL was the most exhilarating hobby that a wealthy person could participate in.
His team boasted some of the world's best cricket players including Australia's Ricky Ponting, West Indian superstar Chris Gayle and former Indian cricket team captain Sourav Ganguly.
Floyd Mayweather Jr.
Love him or loathe him, Floyd Mayweather Jr successfully gained riches through his successful boxing career in which he is still undefeated. In 2015, he boosted his bank balance by an additional $100 million after defeating Manny Pacquiao on points.
His brand is 'The Money Team' and he is known to flaunt his wealth to his followers. From his lavish car collection to world travel and shopping sprees, you can regularly see him making posts about his money, as you can see in the picture below.
https://www.instagram.com/p/BDM3mV_x3b0/
In the Instagram video below, you can see his collection of expensive watches.

Dan Bilzerian
Dan Bilzerian rose to fame in 2009 after successfully rising in the ranks of professional poker and becoming a social media phenomenon, he is usually photographed in the company of scantily clad women and is known to love his toy guns, cars and his private jet.
Dan's gun collection
Dan arriving in Italy on his private jet.
These are just a few of the boy toys of the rich and famous. If you have seen some other great examples, please leave your comments in the section below.