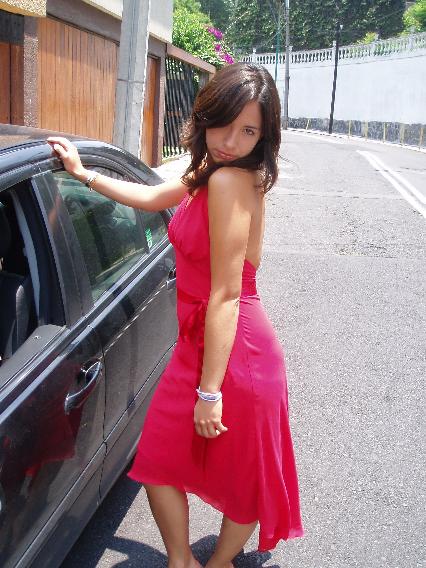 Getting the right prom dress for prom and the right one to fit you perfectly can be a very tedious and hard task. A lot of people find it difficult when it comes to deciding on what to wear. It can take like several weeks for some to find that dream prom dress. For others, it is not just about the dress but due to their financial problem they try to find these dresses at a cheap price. But we all know that getting a prom dresses that are cheap and at the same the right type of dress has a least chance of happening.
All you have to do know is to just follow this article to know what prom dresses will flatter you figure and also have almost all the qualities you want it to have. No matter what body type, shape, or size you have, there are a lot of amazing prom dresses out there for you. It is just about understanding what works for you and on your body and what doesn't work, how to highlight your features you love and hide the ones you don't really like. You really need to know your body type too to get the best prom dress.
For a pear shaped body type, wearing prom dresses with portions that are more free- flowing will camouflage your lower body that is if you want to give more attraction by highlighting your slender torso. A perfect option is an A-line prom dress and a long evening gown with an empire waist that follows down into a dramatically flowing skirt. Also, for the neckline look out for a look that showcases your shoulders and arms just like a strapless dress or halter. You can check prom dresses such as the chiffon empire dress or the sequin lace illusion dress.
For a large bust body type, the ideal dress for you should have a bodice with some added support. To support your bra, while masking undergarments, the best fashion looks for this type including dresses with wide shoulder straps. When combined with the right shoulder bra, one shoulder prom dresses are another great option. Also you have to avoid dresses with spaghetti thin straps and anything with very high necklines, which will give the illusion of an even larger bust. You can check out the two tone lace illusion dress.
In hour-glass shaped body type, although this body type is considered as another great body type, finding the right dress may seem a bit tricky as wearing any dress can make you look even heavier than you actually are. First of all, be in an outfit made with a fabric and silhouette that your curves will surely be showcased in the loveliest light. Go in for body-skimming with trumpet skirts and with lean, slinky loc. Prom dresses such as a dress with a shoulder bow, the lace godet dress any many others will be great for this body type.
The thin body type. This body type is considered as one of the most enviable body types, the shape is considered to be one of the most challenging. To begin with, it is very important to give the most attention to the narrow area of your body before finding a look that has more volume to the areas above or below your waist. Wearing a two-piece prom dress with a full skirt, as well as dresses with mermaid or trumpet skirt shapes are some great choices since they will give you a curvier figure.
There are many other body types but the above are the basic which should be enough to get you the right prom dresses for a variety of body types. Just know yourself and what you what.