Want to play in the NFL like the Mannings? Become a varsity great like Mack Prioleau? If the answer is yes then you are going to need to prepare to put a lot of hard work and effort into your footballing abilities. Whilst natural talent is nice to have, it isn't a prerequisite for becoming a great football player, there have been several players through the years who have made up for their lack of ability with a gritty work ethic. If you have dreams of becoming a top football player then here are just some of the things that you need to be doing to improve your chances.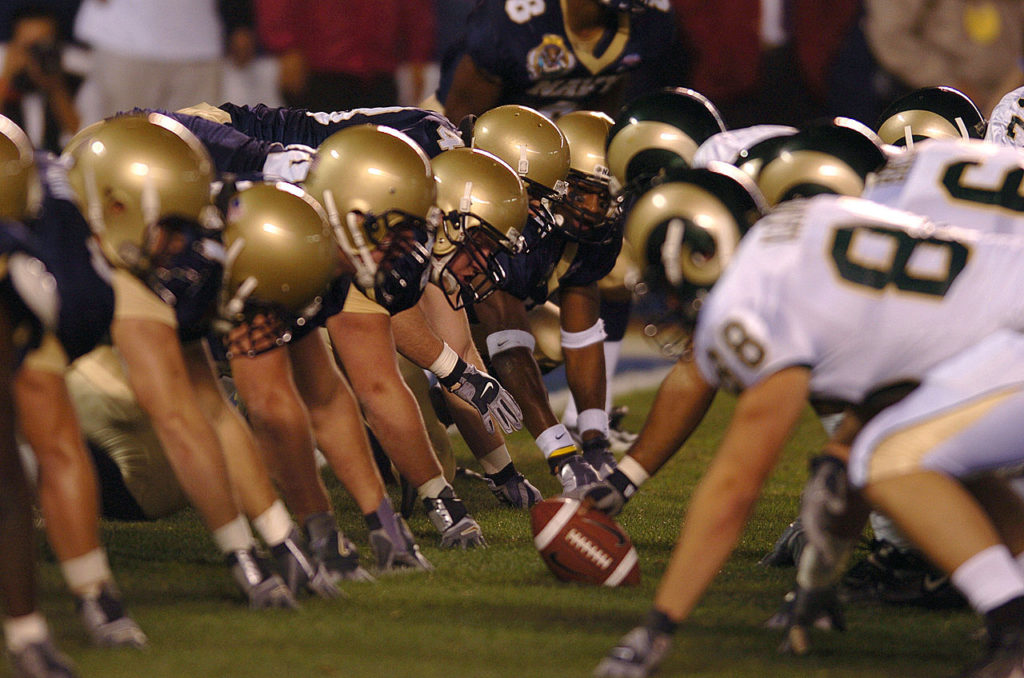 Pick Your Position
Growing up playing ball you will no doubt occupy several positions, in order to excel however it is important that you nail down a position as soon as possible so that you can work on perfecting it. This decision should be based both on your abilities and more importantly, your body shape. If you are a slow runner then a linebacker position isn't for you, equally if you are a poor thrower then you can forget about quarterback. Analyze what you do best and which position suits your body and then work hard on being the best that you can be in that position.
Live Right
Health and fitness are the keys to becoming a great footballer, it is important that you start a healthy regime from a young age and don't slack on it. Footballers are some of the fittest and strongest athletes on the planet and if you are hoping to make it in this sport then you are going to need to be at the peak of your physical powers.
Be a Student of the Game
Being a great footballer is more than just having ability to play the game, you also need to have high levels of intelligence about how the game is played. In order to gain this kind of knowledge you need to listen well to your coaches and trainers and make sure that you watch as much football as you can. Watch others who play your position and look for things that they do which you should be doing yourself. There is always room for improvement regardless of what level you are at.
Mental Strength
Mental strength plays a huge role in the life of a footballer, you need to be able to accept defeat well and bounce back from it, you need to have the belief that you can fight for your position and you need to be able to believe in your ability and that you can make it to the top. During a game you need to be explosive on every play, constantly ready to fight for every ball, every catch, and every tackle. Football can be a stop-start game and you will require mental strength to be ready at all times. If you want to be the best then you cannot relax on any play, you need to be 100% on every one of them.