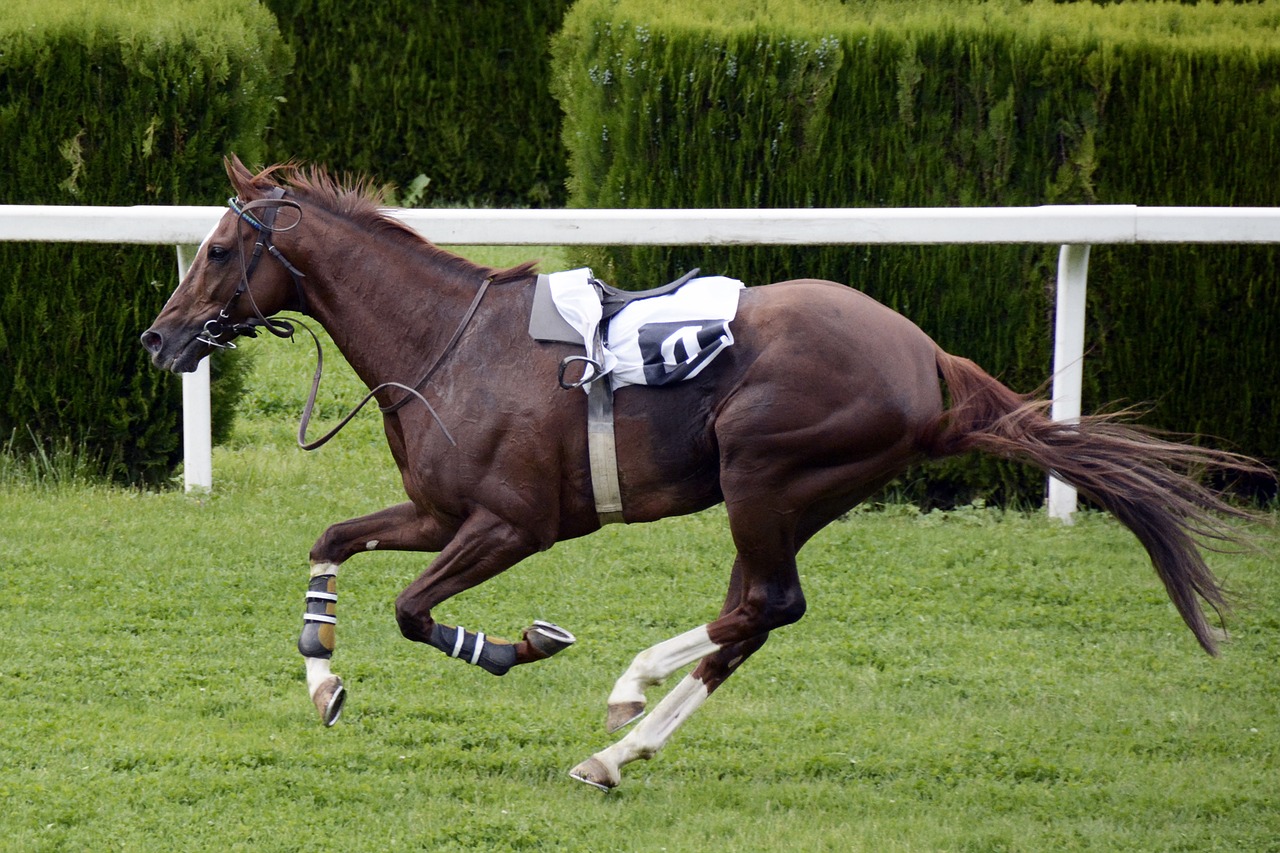 Thoroughbred horse racing in Australia is a long standing tradition, and over the years much has happened in the industry. In this post we'll look at some fun facts and horse racing trivia that you may or may not already know.
#1 – Are Australian Horse Races All Run In the Same Direction?
Actually, no, they're not.  It's a mixture of both clockwise and anti-clockwise depending on which state the race is run in. For example, races that take place in Western Australia, Victoria, Tasmania and South Australia are all run anti-clockwise, while horse racing in Queensland and New South Wales sees the horses running clockwise. Counter-clockwise is the most common racing format in Australia and around the world.
#2 – Was He Really Just 11 Years Old?
It's certainly not uncommon for Australian jockeys to be quite young, even when entering big races, but did you know that the youngest jockey to ride a winner at the coveted Melbourne Cup was just 11 years old when his horse passed the finish post? Although it was against the rules for jockeys under the age of 13 to be part of the race, Peter St. Albans was actually only 11 when he won the Cup way back in 1876. To avoid controversy, his age was published as 13.
#3 – Australian Horse Racing First Started In Sydney
Mainly due to the immense popularity of the Melbourne Cup and the Spring Carnival at Flemington, many people would likely assume that Melbourne is the home of Australian horse racing and where it all began. In fact, official horse racing in the country was really established in Sydney around 1810, with races run at Hyde Park. Victoria didn't see any official horse races until 1838, and it was even later in Queensland, with racing kicking off at Coopers Plains in 1843.
#4 – Which Surface Is Faster? Dirt Or Turf?
While the majority of major racecourses in Australia are turf, in other parts of the country and around the world, dirt is a popular racing surface. It tends to be softer. The horses hooves dig into the ground, unlike on firmer grass courses. Therefore, racing on dirt is slower overall than it is on turf. Grass course also provide more cushioning for the racehorse's legs.
#5 – The Melbourne Cup Is NOT Australia's Richest Horse Race
The Melbourne Cup might be Australia's most popular and famous horse race, but it's not actually the race that has the biggest prize money. That crown goes to a lesser known race run at Sydney's Randwick Racecourse each October called The Everest. Entrants pay a fee to enter their horses into the race, which ultimately results in a winner's purse bigger than the race that stops a nation.
#6 – Phar Lap Was NOT An Australian Horse
Phar Lap is certainly legendary in Australia after a magnificent win in the 1930 Melbourne Cup and other major races, and many people assume he was an Australian born and bred racehorse. However, Phar Lap heralded from New Zealand, but did the majority of his racing on Australian courses, winning an impressive total of 37 races under the training of Harry Telford.
#7 – Australian Jockeys Can't Race On Their Own Horses
If a jockey owns a racehorse outright, or has shares in a racehorse syndicate, that jockey is forbidden to race on that horse. It is considered a possible conflict of interest for a jockey to ride a horse they own or have a personal stake in. The law is in place to help prevent race fixing and can lead to jail time if not followed.
#8 – Horse Racing Is One of Australia's Most Popular Sports
With well over 400 top class racecourses around the country and more than 20,000 horse races being run each year, horse racing is indisputably one of the country's most popular sports; particularly when it comes to wagering. Australians are well known for being sport crazy and we all love a punt, so it's little wonder that horse racing plays such a major role in our sporting culture, alongside other ever popular sports such as cricket, AFL, Rugby Union and Rugby league.