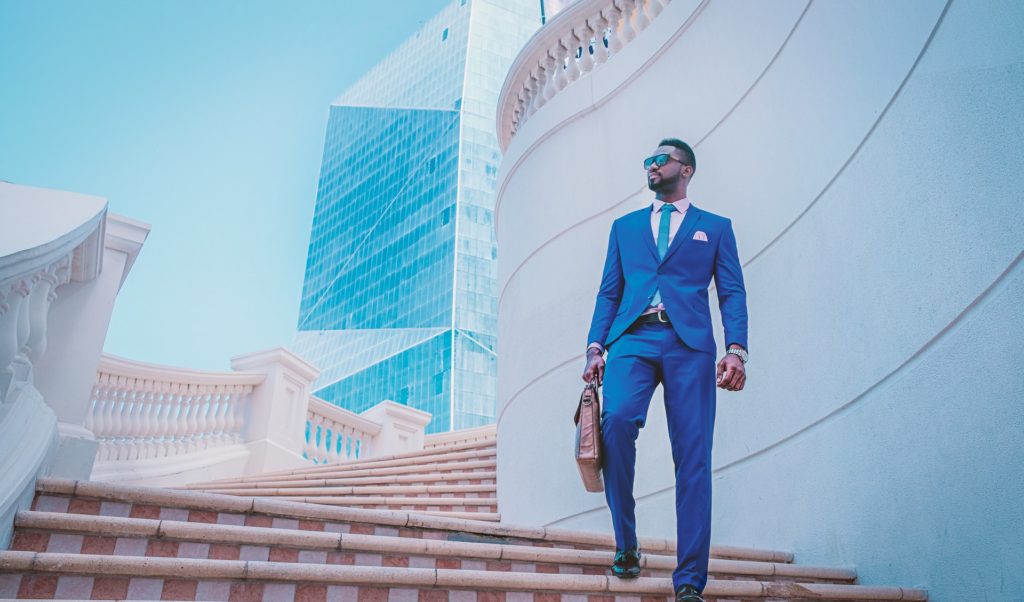 If you are waiting for life to hand you a couple of million dollars to achieve your biggest dream, you might be in for a long wait. Maybe even your entire lifetime.
Everyone wants to be a millionaire, but not everyone gets to be a millionaire. You'd be happy to know that in the last few decades there has been a rise in self-made millionaires.
If you were to research the habits of self-made millionaires, you will find some commonalities:
They have a positive attitude
Your attitude toward life defines you. If you look at life positively, you will see all the positive things in life.  At some point in their lives, self-made millionaires know that they are going to make it to the top.
No one knows what the future has in store for them. Self-made millionaires differ from the rest of the world in this way. They can't see the future, but they believe that whatever it is, it will be better for them.
When it comes to thoughts, most people don't know whether they think positively and negatively. You should be sitting down with yourself. Explore the nature of your thoughts.
Are they positive or negative?
Consciously steer them to the path of positively and ultimately it's the path that will lead you to success.
They Read
When you read, you stay abreast of all the changes that are happening in our world. You must already be aware that our world is evolving at a very rapid pace. New possibilities are blooming every few months. When you make a habit of reading, you know where these opportunities lie. You know where to invest.
Reading also allows you to see the world from different perspectives. Understand what others feel and think. This gives you a clear pulse of the market and the people that form these markets. You start approaching problems differently and this is when you know you are ahead of the rest of the world.
They Network
There's a Japanese Proverb, 'When the character of a man is not clear, look at his friends'.
Your friends and your social circle define a lot of who you are. When you choose to network with successful people, you set up good expectations for yourself. They become your inspiration and your mentors.
Your good friends will always help you with success. When your friends are in the right career path, they are in a better position to help you. Plus, networking helps you understand different markets and their possibilities.
They Have Multiple Source of Income
Self-made millionaires don't rely on just their jobs to get them to their goals. They know that they have to create and build their own path. That's what gets them to achieve success. A side hustle or a business that earns them millions.
Apart from their side source, self-made millionaires actively seek a passive source of income. An income source where they don't have to actively work. It's an investment that brings them a set amount of money every month or year. They don't have to work for it. An example is a high-interest saving account. You can be earning from your collection high interest in savings.
They create their own path
Self-made millionaires don't wait for the world to present them with the right opportunities. They create their own. Successful people aren't afraid to explore their passions. They take out the time to create their own path to success. When you look at a successful person, you won't always see the challenges they face in their life.
You should know that creating your own success isn't easy for them. The path to success is almost never a straight line. Like any other person, rich people come up with hurdles too. But they have the resilience and the stamina to work their way around these obstacles. In the end, they come out winners.
They Exercise and Mediate
The pace of our world is quickening with each passing year. It seems like everything is happening so fast. When you exercise and meditate, you put your mind at rest. That's like a reset button that allows these self-made millionaires to come back charged to take on the world and its challenges.
Successful people exercise for at least 30 minutes every day. Exercise doesn't just make you healthy, it gives your brain power a good boost.
They are frugal
If you observe some of the recent self-made millionaires or even billionaires like Bill Clinton, you'll realize that they wear very ordinary clothes and drive ordinary cars. These people understand that being successful doesn't mean being stuck in a spending cycle, but to be able to use them to achieve financial stability and growth. They invest in their money in things that are going to give them return, not in trendy items that won't even be trendy in the next few months.