There is nothing more liberating than taking your backpack and going on an adventure somewhere you've never been before. But just like anything adventurous, there are some risks and considerations that you need to keep in mind. Even though hiking and backpacking are mainly recreational, a lot of people consider them to be sports due to the physical and mental effort required.
This is why we've compiled a list of the 6 best skills that you should always have in your repertoire before going on a trip.
Choosing Gear
Nothing is more frustrating than a great well-planned hike turning sour because you didn't put enough thought about your gear, not to mention wasting money on hasty decisions. As mentioned in the comprehensive guide of Gear Signal, bad gear can drain your pockets with no actual return on investment. For instance, investing in your boots and socks is recommended by most experts as they can make a difference; the wrong boots can even injure your feet and cause complications.
Try avoiding cotton clothing as once they get wet or damp, they feel heavy and could make it much harder to hike comfortably. Synthetics are a great choice for hikers thanks to the variety available for all climates. Having different clothing layers that can be added or shed is great for readjusting to different climates and temperatures.
Researching
Information is quite important, and the ability to look and research the right information is a skill that any professional backpacker has. The element of spontaneity sure adds to the fun, but you don't want to be clueless about the trail you're taking and its exact location on the map. The geography of the location should be studied well before you attempt your journey. Always have a place in mind that you can go to spend the night safely while having a good view. Knowing what the weather is like will also help you with your attire selection process.
Item Selection
All pro backpackers recommend having some essential items to avoid mishaps and be ready for any emergency events. You don't want to string your whole household along your trip, so be sure to minimize the items that are unnecessary and stick to items that are indispensable to your backpacking trip.
Here is a list of the most popular and important items professionals take with them:
Navigation tools, besides your phone, like a physical map
Sun protection items
Extra clothes
Illumination tools like flashlights
First-aid supplies
A fire-starting tool
Repair kit and tools
Extra food and water
Emergency shelter (tent/plastic tube tent)
Your ID or passport.
Physical Preparation
If this is your first hiking trip or if you've been on a hiatus for a while, you must consult your doctor to see if your body would be able to handle tough and tiring circumstances. It's recommended that you gradually get yourself into shape by working out and taking short-term hikes to prepare your body. You should also start getting used to wearing your hiking boots if you've never worn them before as they're slightly heavier than your average shoes, in addition to wearing your backpack on mini-trips to increase your endurance.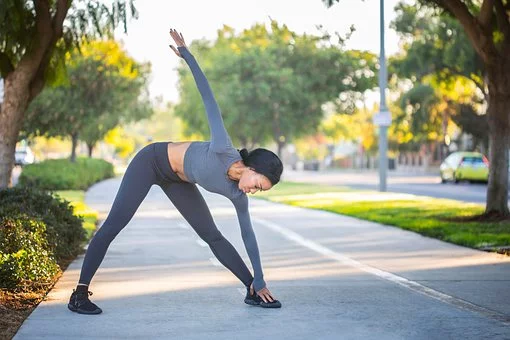 Making a Safety Net
It would be great to have a friend share this journey with you, but be sure that they are capable of completing your planned hike for the safety of you both. But if you are willing to go solo, it is important to inform your friends about the trip: check-ins, maps, and how long it should take and any important information that could help you in case of an emergency or radio-silence. The preparation for an emergency should always be carried out even if your trip is relatively safe and close to civilization.
Trail Discipline
You may feel very enthusiastic in the beginning and that can make you start too fast; therefore you will waste a lot of energy. Start slow and build speed gradually: 1.5-3 Kph, and then settle into day-long pace for the day with short breaks (10 minutes max) and make sure you consume your regular calorie intake to keep your energy up. Furthermore, you can start preparing before the trip by visiting your local gym's treadmill machine to find the perfect pace for you at different inclination angles.
Hiking is fun and backpacking is even more fun if you're creative about it. When you're out in the wilderness on an adventure, you'll learn a lot about yourself and gain the most during the journey rather than the destination.