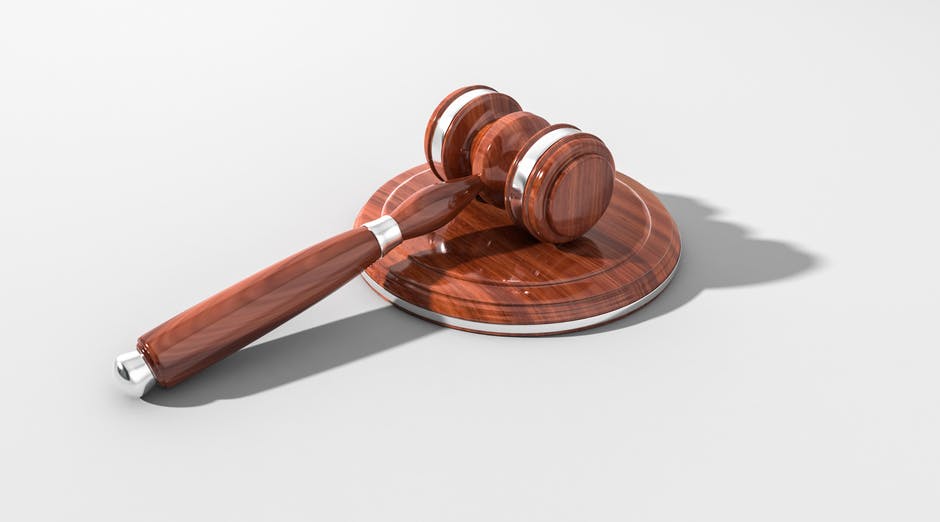 Domestic violence is a serious problem in the US. This issue accounts for 15% of violent crime in America each year.
The court proceedings for a domestic violence case can be particularly difficult and emotional. They often involve people who once cared deeply for one another. Pressing these charges or defending against them can cause deep reactions and re-traumatization.
The best thing you can do is to be prepared. Are you or someone you know the party to a domestic violence proceeding? Read on for all you need to know about domestic violence court cases.
Domestic Violence, Defined
Domestic Violence (DV) takes place in intimate relationships between two people. It involves a host of behaviors that one partner uses intended to gain power over or control the other partner. It is often called intimate partner violence, domestic abuse, or relationship abuse.
This kind of abuse affects people from all walks of life. Victims can be male or female, young or old, from all ranges of the socio-economic spectrum. There are cases of relationship abuse involving people of all kinds.
Domestic abuse can be physical, emotional, or sexual. The abusive behavior can cause physical or mental harm. It may also be used to instill fear or force certain behaviors from a partner.
Some signs of domestic abuse include irrational jealousy and anger, the pressure to do something you don't want to do (like use drugs or engage in unwanted sexual activity), or manipulation. While healthy relationships sometimes involve anger or fighting, domestic violence occurs when there is a pattern of behavior coupled with an attempt to control through fear or force.
What is the Process for Domestic Violence Court Cases?
Though the process might change slightly from one jurisdiction to another, the main aspects of a case will be part of any state's trial of this crime. DV is a difficult case, but it is considered to be an intentional criminal act that will go through the official court process.
Step One – Arrest and Retaining a Lawyer
The process usually begins with a police procedure. When police are called to the scene of a domestic violence crime, they will arrest the accused and take them to a detention center for processing. The accused will have a chance to contact a lawyer and understand the charges against them.
Each party in a domestic violence case should retain legal counsel. The lawyer will explore each side's charges, criminal and social history, and gather any information that is favorable for their client.
Step Two – Protection Order
In cases of domestic violence, a judge will order that both parties refrain from any contact until the trial takes place. This order mainly protects the victim from any further harm. However, it is also meant to help the accused cool off and refrain from any further criminal behavior.
Step Three – Trial
The proceeding will then move into the trial system. The accused has a right to a jury trial, or the case could be seen solely before a judge.
Either way, both sides will present their evidence. Witnesses may provide testimony about the event or about the parties and their relationship. Law enforcement officers who participated in the arrest will testify and provide police reports from the arrest.
If you're the plaintiff, you should remain truthful in any and all statements you make to the court, your lawyer, and law enforcement. Your credibility is tantamount – at any time, but particularly in this kind of case.
You may also experience pressure to drop the charges, either from the defendant or even from friends and family. Some may try to convince you to let things go. That course of action rarely works out in the end.
If you're the defendant, you should also maintain your truthfulness as well as your calm. Do not threaten or try to contact your accuser, especially when a protective order is in place. Defend yourself honestly and listen to the advice of your lawyer.
Step Four – Verdict and Sentencing
In some cases, a prosecutor will offer a plea deal to end the trial before a verdict. This deal may include anything from counseling to probation, to jail time, depending on the case. Both sides should closely consider the plea deal as it is in process.
If no plea deal is offered or accepted, the judge or jury will decide the verdict of the case. If it is for the defendant, the charges will be dropped. If the case is decided for the prosecution, the case moves to the sentencing phase.
For first-time offenders, the judge will often order a diversion program for the defendant. This usually includes counseling and maintaining good behavior while the probationary period takes place. If the defendant has a history of violence, the judge may sentence jail time.
What if These Are False Allegations?
Unfortunately, false allegations do happen. That means that the accuser has fabricated or lied about the abuse. Sometimes this happens during relationships or during divorce proceedings.
Allegations of domestic abuse are taken very seriously by courts. They will be investigated deeply and, if found to be false charges, can backfire on the accuser. In fact, in divorce proceedings where domestic violence charges are found to be false, the accuser will suffer a hit to their credibility during a crucial time.
Domestic violence defense cases against false accusations are extra challenging, but swiftly finding a good lawyer and abiding by the process will help you in the long run.
DV Cases Are Difficult
Domestic violence court cases are hard on all parties involved. They often involve opening up traumatic experiences and deep emotional rifts. When divorce or children are involved, the effect is exponential.
The first thing for all involved is to retain legal counsel. A good lawyer will help guide you through this difficult process.