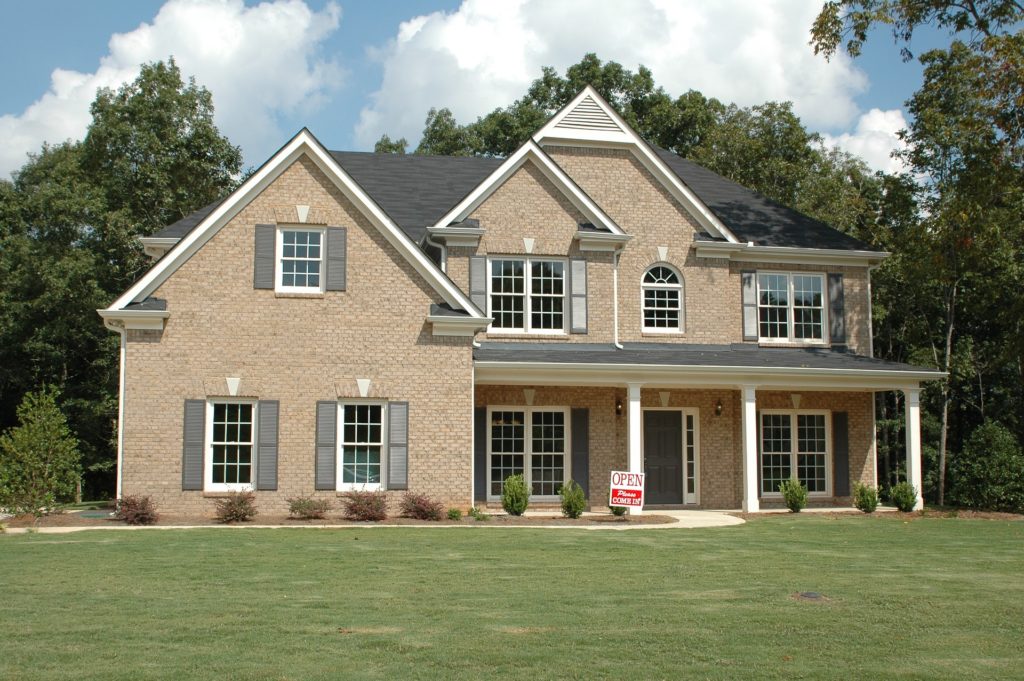 If you are thinking of selling your home, you want to ensure that you maximize the level of potential interest and, in turn, achieve the very best price for your home. It's a good idea to prepare your home in advance of putting it on the market. Each room should be looked over and changes made where needed. Here is a brief guide on increasing its marketability.
Kitchen – For many, the kitchen is the most important room in the house, and so how it looks can make or break a sale. Clean all your cabinet doors and make sure any loose handles are tightened. Declutter your worktops and store as much as you can in cupboards and cabinets. The less clutter, the more spacious it will look. If you have fridge magnets on your fridge, remove them! They can make the room look untidy and divert a buyer's attention. You want the focus to be on your kitchen, not your fridge.
Living room – This will most likely be the room that the most time is spent, so you want it to feel homely. Whilst you should remove any clutter that doesn't perhaps go with décor or isn't needed, you shouldn't make it look too minimal. You want to create a lived-in feeling, not a clinical, empty one. If you don't have sofa cushions, it's a good idea to get some. They will add warmth and texture to your room as well as pops of color if needed. If you have an open fire and it's the right time of year, have it lit when they arrive. It will create a nice, cozy atmosphere in the room.
Bedrooms – Bedrooms should feel welcoming and calm. Add sumptuous cushions and a plush throw to your bed and have your bedside lights on when viewers arrive.
Many prospective buyers will look in wardrobes to see how much space there is. If they are filled to the brim, and things are stuffed in them because there is no more room, clear them out. You want to give the impression that there is more than enough space, so keep things minimal and temporarily bag up the rest.
Bathrooms – Your bathroom countertops are most likely filled with a range of lotions and potions. Store them in a vanity unit if you have one but, if you have nowhere to put them, buy some lined wicker baskets. They look great and are a great way to store regularly used essentials.
Cupboards – If your storage cupboards are full, remove and re-organize as much as you can. Just like with wardrobes, you want to create the illusion of space. A cupboard that isn't particularly full gives buyers the impression that there is ample storage within the home. If needed, have some shelving added to give you some additional storage.
Furniture – If you have too much furniture and your rooms look cramped, have some of it temporarily removed. You want to create a spacious feel which will not happen if your rooms are jam-packed. It will help make a good first impression. If you have a garage, store some of it in there temporarily or ask a family member to look after it for you until your house is sold.
Cleaning – Whilst this should go without saying, make sure your property is clean. Deep cleaning is a really good idea. It will freshen up your home more than you might realize, creating a great first impression for potential buyers. Make sure your windows are cleaned inside and out too. It will make a big difference.
Curb appeal – Whilst the inside of your home is important, curb appeal is essential. Prospective purchasers will usually do drive-bys before making an appointment to view, so if the outside of your home looks unkempt, it could immediately put buyers off.
If the external walls of your home look dated, you should consider having siding added. Whilst there will be a cost implication, it could make your property look far more appealing and attract more interest, thus maximizing your selling price potential. Siding protects your property from the elements and comes in various finishes and colors. It gives potentials buyers peace of mind that the property will be protected for decades. It will also help create the idea in their minds that the property has been taken care of and well looked after. Regardless of your location in the U.S, whether it be Idaho, Phoenix or Portland, a siding contractor will help transform the look of your property and add lots of curb appeal in the process.
External areas – Also adding to curb appeal – external areas surrounding your property must look in good shape. Get out the power washer and give your driveways and paths leading to the property a good clean. Over the years, they can get very dirty so this will give them a new lease of life. If you have boundary fencing, check if it could perhaps do with a lick of paint or re-staining.
If you have border hedging, give it a good trim to make it look neat and tidy and make sure your front and back gardens look as appealing as possible. Cut your grass and, where possible, edge it to make it look neater. Weed any planted areas and remove dead shrubs and, if you think it could do with more color, then perhaps add some potted plants and flowers. You can always take them with you when you move. If you have a patio or deck and weather allows, put out some garden furniture to make the area look more welcoming.
The key thing to remember is that you want your buyers to feel at home as soon as they walk in the door. If you present to them a well-maintained home that has character, warmth, and personality, there is a good chance they will fall in love with it.