Lots of celebrities died this month. That makes June the most important month of 2009 (so far). The only other big news item this month was that Michael Bay's Transformers Deux: The Quickening, one of the greatest movies ever made, has been wowing audiences the world over! Oh, also something was going on in Iran, we think.
Anyway, on to the Celebrity Death List for June, 2009. These are all the people who died (died) :

David Carradine
Who: American Actor from that Kung Fu
TV series. Also Bill in Kill Bill
. Minor part in Crank: High Voltage as a horny old Hong Kong triad leader.
Died: June 3rd, 2009
How: Auto-erotic asphyxiation (most likely). It seems he died like a horny triad leader, found naked in a hotel room in Bangkok with one end of a shoelace tied around his penis and a cord around his neck. Two of his ex-wives (Gail Jensen and Marina Anderson) stated that his sexual interests included the practice of self-bondage. His family has claimed that he was "assassinated" by a secret kung fu sect, because he was trying to expose their underworld activities. That's a much better story for a Kung Fu star instead of the one suggesting he went out like Michael Hutchence.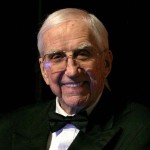 Ed McMahon
Who: Johnny Carson's sidekick, host of Star Search, frontman for American Family Publishers sweepstakes who sent annoying letters to everyone in America.
Died: June 23rd, 2009
How: Not stated (probably "old age"). When people get "old" they get different kinds of medical "problems". Just this past April, McMahon was said to be ill with pneumonia. He had financial troubles too – $644,000 behind on payments on $4.8 million in mortgage loans for his Beverly Hills home; $180,000 owed to CitiBank, $275,168 owed to a lawyer. Maybe he should have played the AFP sweepstakes more! Well, at least now he, Johnny, and Phil Hartman can kick back and have some laughs together.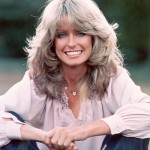 Farrah Fawcett
Who: One of the Charlie's Angels
girls (Jill Munroe). Did The Burning Bed
. Had a hairstyle copied by every woman in America in the latter half of the 1970s. Came out with that awesome poster that led to a lot of masturbation. Uh, did that bizarre interview with Letterman. Posed nude.
Died: June 25th, 2009
How: Anal cancer. We have nothing more to say here as Farrah Fawcett's death is the most heartbreaking on this list. She had major health issues a few months ago, so we were prepared for her death. We still don't like it. Time to watch The Cannonball Run
and Saturn 3
!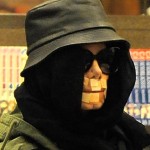 Michael Jackson
Who: Some singer/dancer or something. We're not sure.
Died: June 25th, 2009
How: cardiac arrest. (Probably brought on by prescription drug overdose or mixing prescription drugs). What can we say about Michael Jackson, except that the real Michael Jackson probably passed away in the early 80s, sometime after the release of the Thriller
album. Just like how Anakin Skywalker transformed into Darth Vader, Michael Jackson, the good looking lead singer of the Jackson 5, transformed into a decaying corpse of an undead white woman, complete with removable nose, face mask, suspicious relationships with kids, and, um, Blanket. We are sure there are lots of reasons to be angry about Jackson's death, but our main one is that it has overshadowed Farrah Fawcett's. Question: Why is Farrah Fawcett's family so sad? Answer: because Michael Jackson died.




Billy Mays
Who: Infomercial guy that you bought your 50 bottles of OxiClean from.
Died: June 28, 2009
How: heart attack (probably). After an initial autopsy, the Hillsborough County, Florida medical examiner stated that Mays suffered from hypertensive heart disease and that heart disease was the likely cause of his death. The idea that it could have came from a head injury is related to an incident the day before where a US Airways flight made a hard landing and something fell on his head. It's a story we'd all like to believe because everybody hates air travel. Surely there must be something we can sue US Air for? A better story would be that Vince Offer had him "removed" or, as they say in the industry, "slap-chopped." Sham-wow! Now if you'll excuse us, we are going to mourn Billy Mays death by purchasing 100 orders of Mighty Putty. But we must hurry… supplies are running out!