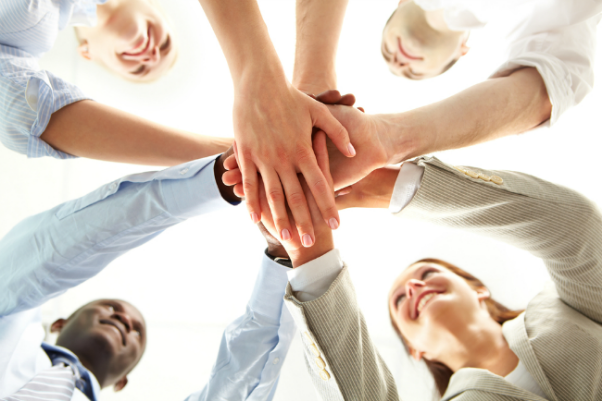 The shared office scene in the United States spread like wildfire when young professionals realised they could rent space in an office setting while being able to collaborate. Today, most cities have some form of the shared office format available for businesses of all sizes. Servcorp, one of the more popular serviced offices, has plans that rivals many of those currently around.
Shared office space by Servcorp provides businesses with similar amenities that most others do in the United States. However, many of these outfits cannot fit out your business with space that allows you to travel, even internationally, and the Servcorp shared space can. Whether joining a coworking space or using a virtual office, the flexibility that this particular company provides can aid in business productivity and can business growth effortlessly.
Continue reading to learn more about the various ways that Servcorp's shared office plans can aid your business.
Providing Access
 The one thing that the shared office space has done for businesses of all sizes and types has been to make location more accessible. Many times office space is ridiculously high, especially in the more populous cities, and these buildings tend to be in downtown areas. Servcorp is no different, as the company has offices in places like Miami, Los Angeles, Chicago, and Houston, in addition to its international locations. 
This is extremely important because the advantage of being centrally-located is that you have access to feeder traffic from other businesses and foot traffic from transit. In addition, you get the benefit of working around more successful businesses, which in terms of networking can do wonders for a business. Furthermore, the proximity to other delivery businesses and other companies that are a part of the business makes work more convenient.
Shared Space's Scalability
Whether joining Servcorp's coworking space or using another shared space plan, the company's flexible leasing plans allow businesses to scale up or down, depending on their business's needs. Businesses no longer have to orchestrate a move that can take up to a year to plan, and these modifications can be as simple as contacting the leasing agent. Relocating, moreover, is as simple as modifying your transferable lease.
 Maximising The Space's Versatility
Servcorp's shared space plans can make business easy simply through the numerous uses of the space. As a workspace, a person works in the space, then, depending on the plan, you can essentially use your space to network, to promote your business, and to create a brand identity. Finally, your space can also be used to create collaborative opportunities and to test new markets nationally or internationally.
Maximising Community 
Regardless of the plans available, professionals can find they can use the space to really engage the business community. The coworking community is organised to promote that type social interaction and engagement, and if professionals attend all of the events held by the space, they can create the types of relationships that encourage collaboration. 
Through Servcorp's other shared office plans, professionals are admitted to an unofficial community that interacts with each other on a daily basis. The common rooms and offices are all contact points for professionals to engage each other every day. On the off chance that there is a networking event, those who lease from the company can enjoy the office community as well.
Finding Your Space Through Shared Space 
Your shared office through Servcorp has the potential to aid your business in a number of ways. Through the typical uses, it can help you network and promote the business, but it can also be leveraged to test new markets and be the place where collaboration takes place. More importantly, Servcorp offers all of this to their tenants at a fraction of the price of a conventional lease but for more value than one.
Image: http://www.businessnewsdaily.com/images/i/000/010/687/original/happy-coworkers.png?1455132880