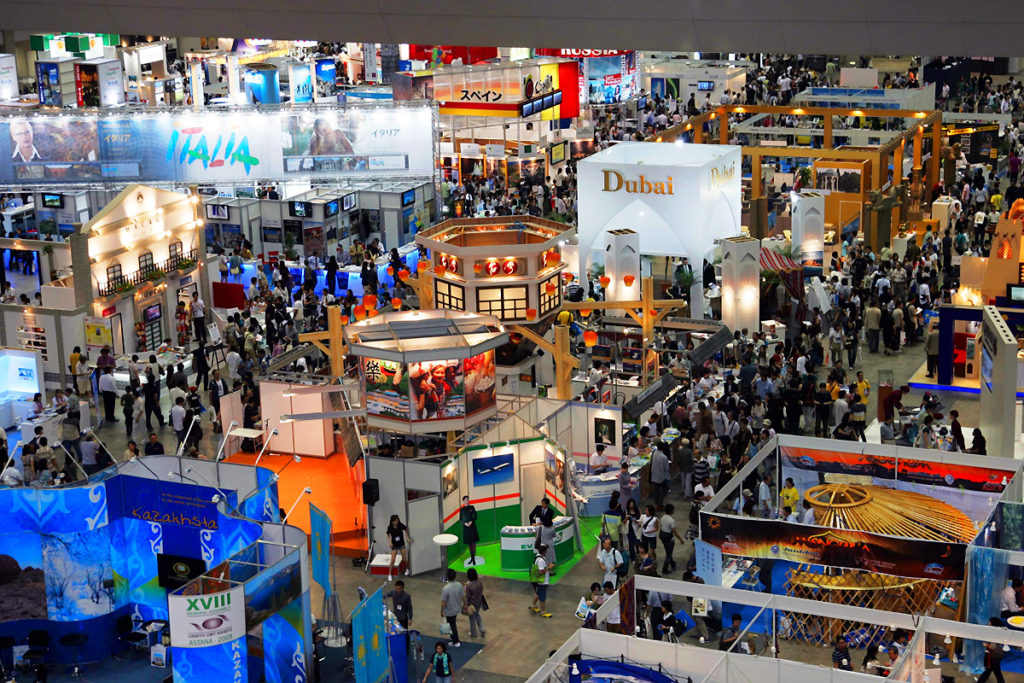 What is the first thing that comes to mind when someone brings up the topic of trade show displays? It's not something that a lot of people look forward to discussing, but it depends on the specific area of talk. With any trade show, you are going to need a booth to display. Even though you don't just want any booth, you may like something that can be customized. With a custom display, exhibitors are going to be able to stand out when being compared to the average or traditional booths. Benefits can come from having a custom booth display because they are unique in multiple ways.
A custom display is great because you have a chance to show attendees that you're not only creative, but you are with a creative company. There's nothing more satisfying than seeing a booth that's not like any other in the room. Even so, people are always wondering why custom booths are becoming so popular. Well, there are quite a few reasons behind such an interesting business question.
A Bigger and Bolder Display Creation
Designing the perfect display booth for a trade show isn't necessarily going to be the easiest thing to do. Although, at the same time it doesn't have to be the hardest either task to handle either. While it doesn't have to be over the top, you always want to make sure that it's noticeable. It's important that you try to garner as much extra attention that you possibly can and there are ways to do so. Like when it comes to your words, consider using a bigger and clearer font. You should also look to go with a color that's both vibrant and eye-catching, like a color scheme you don't often see other booths using.  Now, when it comes to lettering, you want to make sure that everything can be ready without struggling to see it.
Using larger letters for your exhibits will make it easier for the people visiting your booth to make out the words. What you don't want is for the people visiting your booth to leave for another because things are boring or can't be made out. You don't want things to be too massive, but you want it to be just right.
You Have The Power To Meet Trade Show Demands
There are trade shows out there that are similar as they are different, which can sometimes be a challenge to deal with. Sometimes you may not have the same amount of space you had somewhere else, but that doesn't have to be a problem with custom trade show displays. Being that they are your custom design, you can make the necessary changes when they need to be made. That means if to have to make a few specifications so that things will fit at the next show then you can. You can have a better chance of getting just the right fit at every trade show by using a custom display. You control every element there is to control, plus you have the creative power if you come across a way to improve the image of your booth.
Take Advantage of the Latest Technology Option
It's hard not to say that technology has come a long way over the years, in fact, we are progressing through a technological era. This is something that can be taken advantage of when designing the right custom displays for trade shows. You should look to take in how much tech has changed so that you can use it. Think about different ways for you to use things like touch screens, 4k HD TVs, iPad Integrations, and much more. A lot of people love how far tech has come, so they'll be eager to use what you have at your booths. If you rent tech it'll be easy to integrate, plus you'll save some extra money in your budget.
Now, you can also take advantage of lighting packages, video packages, and other means of presentation in order to switch things up for a change. Display technology can grab the attention of many people, especially if they are big technology lovers. If you really want to impress the tech gurus of the world, you may want to consider the use of VR (virtual reality) technology. You want to be able to draw attention to your booth and implementing technology can make that happen.
The more you implement into your design the better, and you could easily turn the tide at your next trade show appearance.