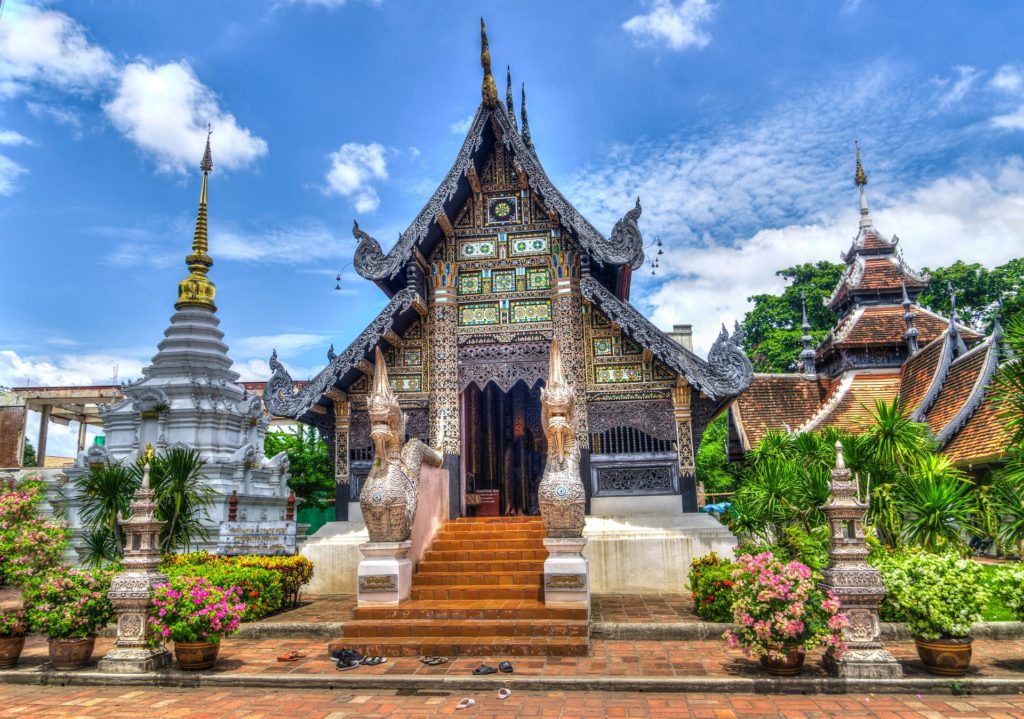 Thailand is a very popular international destination for all the tourists and Bangkok is one of the most favorite places. Known for its magnanimous palaces, temples, and parks, this place is worth all the adventure. There are many infamous bars and also the red light districts which make Bangkok cater to a variety of tastes. If you take the normal route, you will see you will be suggested to visit places like Grand Palace and Wat Arun. You may even go to Chatuchak Market which is very busy!
Bangkok is very easy to reach. It is internationally reachable from many countries like Singapore, India or Malaysia. You can book cheap flights to Bangkok for relatively better price when you are planning a month or two ahead. For the best travel experience, try to book Singapore Airlines Malaysia flights. They offer best flying experience and are affordable.
If you want to dodge the habitual way of exploring Bangkok, then here are some Quirky Things to Do in Bangkok:
Try the soup in Wattana Panich
Wattana Panich is actually a local street food stall which is almost 60 years old. Now, Wattana Panich has collected each and every soup that remained at night instead of throwing the remaining soup away. This might be downright disgusting but they are indeed following an ancient Chinese technique which aids in creating ultra flavored dishes. You can try the wok here!
Price: 50-200 baht
Address: 336-338 Soi Ekkamai 18, Sukumvith 63 Rd, Khlong Toei Nuea, Wattana, Bangkok 10110.
Opening hours: Daily from 9.30am to 8 pm (Closed on Monday)
Go to the canals of the Chao Phraya River: Explore the canals of the Chao Phraya River to take a break from the regular skyscraper Bangkok. They support you in discovering Bangkok's past and ancient heritage.
Erawan Museum
This is a massive 3- headed elephant museum that has some of the priceless collections of religious objects. Three stories represent the Hindu universe: Heaven, Earth and the Underworld. This is a must visit if you are a history fanatic.
Go visit the Siriraj Medical Museum
You can witness the ancient medical equipment and tools here. You may also come across strange deaths and unusual samples of body parts. If you want to witness a rare kind of Bangkok, then this is for you.
Visit the Ko Kret
Ko Kret is an artificial island which lies 20 km north of Bangkok. It is principally recognized for its quiet and rural surroundings. Plus, it has a lively weekend market here. You can see the traditional Mon pottery with the intricate design over here.
Drink your Selfie Coffee here- KC Selfie Coffee
You can drink your own selfie coffee even though it is a bit quirky! In this coffee place, you can actually get your face printed on the foam of your preferred coffee. You have to send the picture of your choice and then send it to their line account. This ink they use to print your selfie on the coffee is completely safe and is made from food coloring. So, go on trying something lovely and different.
Price: 85 baht
Address: 965/8 Bangkok-Nonthaburi 29, Bangkok, Thailand
Opening hours: Daily from 10 am to 10 pm
Conclusion
In this manner, you can accomplish some offbeat things in popular holiday destinations like Bangkok. You need not to worry about the expenditure because all of these things you can do, may not cost you much. We are suggesting these things so that when you arrive to Bangkok, you will have some fun things to do. Not only will you appreciate the beauty of the city but also collect some unique and diverse experiences. Don't miss doing these things if you want to have some fun!