Real estate developers are always creating modern attractive homes that give us the urge to find better spaces. Well, in addition to this fact, there are many other reasons to make anyone move to a new house. Maybe you just secured a new job, opened a business in a new city, want to further your studies abroad, or you're just not impressed by your current neighborhood anymore. Amen to this, perhaps you've just bought or built your dream home and it's time to say goodbye to sharing amenities and pestering calls from a landlord. Whichever the case, moving is can turn out to be a real nightmare. It is often too involving, tiresome, and nerve-wracking, not forgetting the possibility of misplacing, damaging or losing some of your precious belongings in the process. In one word, moving can be quite stressful. But how do you navigate this process without having to feel a mental burnout? Well, here are some ingenious tricks that will make moving home less stressful.
1. Hire Professional Movers
Highlight the word 'professional' and you can be sure to get the services you require. Working with a professional mover is a sure way to make your moving experience easy, convenient, and even cheaper in the long run. They'll help make the process seamless by assisting with otherwise frustrating tasks such as packing, loading, transportation, and offloading. The folks at https://www.transport-executive.co.uk/man-van-bedford/ hihglight that with a professional moving service, you'll also get to choose the right transport van for your needs and budget. What's more, you won't have to worry about the possibility of lost or damaged belongings. This is because, in addition to having the expertise to handle your stuff with the utmost care, professional movers also provide moving insurance. It will cost you a few more bucks, but the process becomes easy, faster, and less stressful. This is nothing close to the frustration of moving alone or with an inexperienced moving agency.
2. Create a Moving Checklist
Moving is exciting and exhausting at the same time. It is easy to notice a missing item in your house, but this becomes an entirely different case missing when moving. A checklist of all your belongings when moving can help you identify missing items when unpacking your stuff in your new space. If you are involving a second and third party in your transition, you need to adequately update your list for security purposes. Having a moving checklist also gives you the peace of mind that you'll notice in case anything is missing or damaged.
3. Stay Organized
Amid your transition, you do not want to make mistakes that will waste your time and energy as well. Start by sorting your house, and then pack your stuff categorically inside boxes. Have the boxes labeled in advance before the moving date. Organizing makes the process much easier and it helps you know what to place where. Delicate and private documents can be handled carefully and with the confidentiality they deserve. It also helps you in locating your items easily.
4. Relax and Sleep Enough
Changing environments can be overwhelming, especially if you get anxiety attacks. We mostly tend to put sleep in the backbench when about to do some things, but when it comes to moving, you need that rest badly! It helps you to recharge and prepare for the seemingly tiresome tasks ahead. Also, be sure to fuel up with a heavy, healthy diet for the day because moving needs energy.
5. Be Prepared
Accept that stress is a normal part of moving, and all you need to do is handle it right. Get the right company to help you move, clean your new home before moving, and set up utilities in advance. Create your budget promptly, and if you're currently renting, notify your old landlord in lieu as per your tenancy lease agreement. Create enough time to get everything done because limited time comes with a lot of pressure and strain. You can seek help from a family or friend just to help lower the stress levels of moving.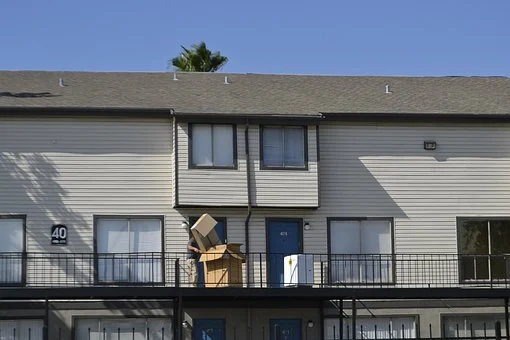 To those who know it well, moving has never been a walk in the park. But it doesn't have to drive you nuts either. The above are a few hacks to navigate the moving process so that it is less stressful and possibly more enjoyable as you start settling in your new space.