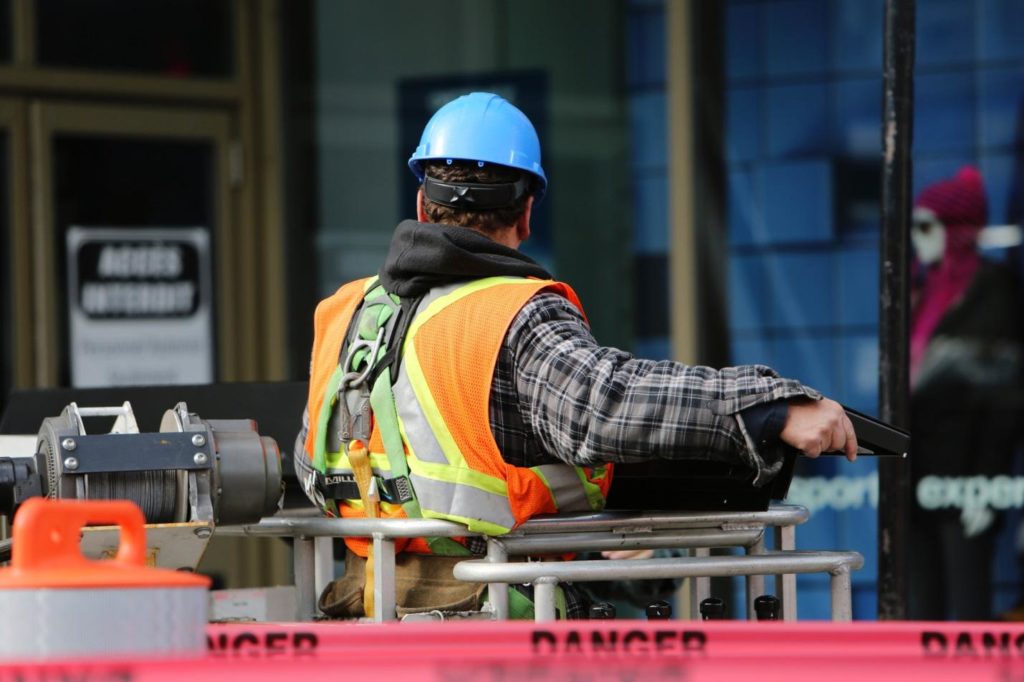 What are the essential things at a construction site every team needs to have to get the job done? Find out by reading this guide.
The total value of the construction industry in the United States stood at $1,327,663 million by December of 2019. Given the stable growth in the industry over the last five, there's a notable renewed investment in both residential and non-residential projects.
If you're in the process of construction or planning to invest in a house soon, there has never been a better time in the history of the industry to take the risk.
But before you delve right into the construction process, there're a few essentials you need to consider. Now that you are raring to go, the following 9 things at a construction site are a must-have.
1. Hard Hats 
For any construction team to work effectively, there must be due consideration for the safety of the team. The risk of falling objects is often a present concern for any construction worker. As such, the first most crucial prerequisite in a construction site should be the hard hat.
Construction workers may stand the risk of head injuries due to the many hazards at the site. You should ensure that there are adequate hard hats at the site for anyone working or visiting the construction area. This approach not only ensures everyone's safety but also enhances the morale of the team.
2. Eye Protection
Your construction site presents more risks than you would imagine. There have been numerous cases of occupational injuries among construction workers over the last five years. Eyesight is often at the highest risk of such harm.
As such, there should be an urgency to have eye protection wearables on-site, before commencing work. One of the most common options you may consider is the sturdy goggles. These wearables ensure moderate defense against medium impacts on your eyes.
You may also consider having face shields, which ensure that your face is fully secured from any probable exposure. Ensure that the construction site has adequate eye protection wearables at all times to avoid the risk of eye-related injuries.
3. Dust Masks
There are specific considerations you must make to ensure the long-term safety of everyone at the construction site. Respiratory conditions are common among construction workers due to the constant exposure to dust and contaminated air at the site. A critical operating procedure you must pay attention to is the use of filters or dusk masks.
These dusk masks are an essential prerequisite at the site for they offer much-needed protection from dust and harmful gases. For most construction managers, this requirement is strictly implemented to ensure that the workers are safe.
4. Ear Protection 
The extent of thuds and bangs in a construction site can be loud. Often, the ramifications of such loud noises are not realized immediately. If you care about the future health status of those working at the construction site, you ought to invest in ear protection gear.
Any noise louder than 85-90 decibels can have negative effects on your ears. It would be essential to consider sourcing ear protection gear for all the team members as a proactive measure. Most construction sites tend to forget this vital addition to the list of essential construction site accessories.
The most common ear protection gear you may consider include earplugs, and ear-muffs. Ensure that you keep these protective gear clean to guard against infections.
Now that you understand the health and safety-related prerogatives, it's time to consider the operational dynamics at the site.
5. Barrier Planks and Hazard Tapes 
While you must be keen to observe safety regulations for those within the construction site, those around the area also matter. Barrier planks are useful in marking the hazardous areas around the site. If the construction site is not already fenced, many things may go wrong.
The barrier planks are conspicuously designed to alert any oncoming traffic of possible hazards ahead. Such precautionary measures will also vindicate you from any liability in case an intruder suffers harm while at the site. In most local laws, the need to have barrier planks around the construction is a requirement.
You may also use hazard tapes to cordon off the operation area for as long as the construction will be in progress. You need to take this measure to ensure that you restrict entry and exit into the designated area at all times. Just like in the case of barrier planks, setting up hazard tapes around the operational area vindicates you of any liability in case of injury to an intruder.
6. Temporary Office 
A lot of logistical support often goes into the process of construction. Depending on the size of the project, you may end up dealing with a lot of paperwork. You also need a space where you can easily handle payment procedures for casuals who may be paid hourly or daily.
For most construction projects, a simple office or a storehouse converted into a make-shift office helps. However, if you're serious about the success of your project, investing in a small office beforehand would be useful. Such considerations make the construction process flawless.
With an office, you can meet various stakeholders on the ground without having to worry about alternative meeting points. It's also quite easy to keep track of the construction process from within the location. Further, you can have greater control when it comes to decision making when there's a centralized control room.
7. Generator 
Generators are the lifeline of any construction process. Imagine the risk you run when operating without a backup option. There are numerous pieces of equipment at a construction site that may grind to a halt in case of a power outage. You don't want to end up wasting operational time because of the failure to invest in a power backup system.
Depending on the location of the construction site, having direct access to stable electricity connections may be a challenge. Even worse, when dealing with construction, live electric connections can expose your team to unimagined risks. If you are dealing with all these concerns, you may wonder how best to ensure that you meet your power needs.
Well, with a powerful generator, these are matters that shouldn't cause you sleepless nights. You only need to ensure that the generators are fueled and serviced regularly.  Once this is done, your construction site will be well powered to meet the routine needs without having to worry about intermittent power outages.
8. The Backhoe Loader 
Now that you have everything you would consider most necessary at the site, there are other important essentials you necessarily don't have to own.  These are more sophisticated essentials that you can hire for the period you'll need them the most. One such essential you must have is the backhoe loader.
The modern construction site is incomplete without this machinery. With this equipment, you can efficiently multitask on a variety of tasks at the construction site.
Considering that it can easily move on its own, it can be helpful in construction sites without geographical restrictions.
9. On-Site Toilet
Not many developers commence their projects with everything figured out in their minds. But the fact is that workers at the site are human and regular calls of nature are inevitable. So what do you do if more than 50 construction workers are at the site every day and require to relieve their systems every so often?
Well, before you overthink, most construction managers are now embracing emerging technology to remedy these concerns. Portable toilet services are among these evolving ideas used in managing temporary human needs. Are you wondering how to deal with the need to have a temporary lavatory for you and your construction teams?
You can rent a porta potty at a relatively friendly rate. Such a facility helps to keep your construction site safe from hygiene-related threats.  Sanitation can be a significant concern in sites where there are no initial plans to address the need for a temporary toilet facility.
So before you get stuck with a hygiene crisis, consider renting a portable restroom. You can develop a clear long-term plan for sanitation later. In the words of Mahatma Gandhi, sanitation is better than independence, so plan accordingly.
Plan Ahead With This List of Necessary Things at a Construction Site 
Nothing frustrates a construction project than having to sort emerging issues on the go. Your project may quickly end up stalling if you aren't keen on prior planning. Failure to have these nine things at a construction site can be the cause of delays.
It would be best if you considered the health, safety, and sanitation concerns before initiating the project. With these essentials as part of your checklist, you're ready to ramble. All you need is to ensure that you also address other concerns on a need basis.
Keep exploring our site for more insightful content.