Whether you're a brand-new startup or run a large business, creating loyal customers will generate a constant stream of revenue. But, growing brand loyalty with your customers isn't as easy as it may sound. If you want to keep your customers coming back for more, you need to give them an experience they will never forget. And, loyal customers are more likely to refer friends, family, and colleagues, which can snowball into more returning customers. If you're ready to build new relationships, take a look at these 5 tips below!
1. Offer Top-Notch Customer Service
Above all else, customers want to feel valued. No one wants to go into a store where the staff ignores them, products are sub-par, and they leave feeling angry with unanswered questions. You could have talented staff and amazing products, but if you have poor customer service, you'll find your store empty.
Build better relationships with your customers by being patient, consistent, and adaptable. You'll have irate customers, chatty customers, and one's filled with a billion questions. Bottom line, treat each one with respect and understanding, and show your knowledge and work ethic. It's also important to get your whole staff on board, too. There are numerous customer service trainings you can take advantage of to educate your employees on how to offer top-notch customer service.
2. Reward Your Customers
There's nothing better than receiving free gifts, promotions, coupons, and discounts. Become a loyal brand advocate by incentivizing customers with a loyalty program. Loyalty programs are a great way to encourage customers to keep coming back for more by giving them exclusive perks and discounts that will make them feel special and save them money. And, incentivize them even more by throwing in free items like promotional socks or a free T-shirt with every purchase. Not only will you increase brand loyalty, but you'll boost brand recognition as well.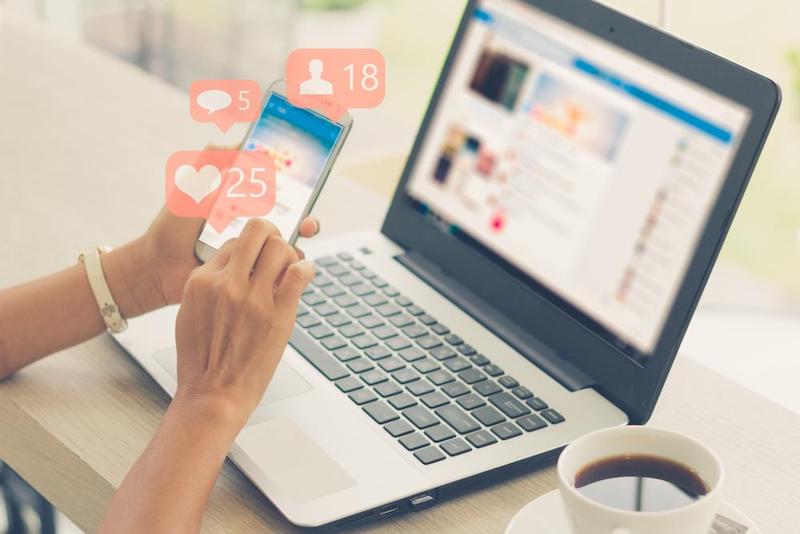 3. Take Advantage of Social Media
Whether you like it or not, social media is changing the way consumers interact with brands. Nowadays, customers have all the information they need at their fingertips thanks to their smartphones. Customers can quickly look up reviews, compare prices, and make informed decisions on products and services of interest to them.
By setting up a social media account for your company, you'll be able to create an authentic brand voice and interact with customers. This will show that humans, not greedy corporate business moguls, are there to help make their customer's lives better. And to take your social media up a notch, automate your postings with social media management tools that will ensure you're active on all your favorite platforms daily.
4. Ask and Respond to Feedback
Dozens of positive reviews look great, but one negative review can send your business down the drain. No matter what service you provide or product you sell, getting a negative review is inevitable. However, how you react to that review is what will determine the fate of your company. Getting defensive and blaming the customer is never the right way to go.
Instead, it's best to be apologetic, explain to the customer you're working to fix the problem so it'll never happen again, and offer them a free replacement, item, or one-time service to make up for the inconvenience. Being transparent online is one of the most important elements of creating a positive brand identity. It will show customers you care about them and are working to provide the best experience possible, every time.
5. Celebrate Your Customers
Lastly, take time to celebrate your customers! Running a business shouldn't just be about taking your customer's money. Show them how much you appreciate them by dedicating a day to thank them. This can be in the form of sending promotional emails that informs them about your business, your values, and steps going forward. Or, you can host a customer appreciation event at your store where you offer freebies, discounts, and a time for you and your staff to communicate with customers without asking for money.
Takeaways
Growing your brand loyalty with your customers can be an exciting new adventure. There's nothing better than seeing a customer return a second time, boasting about how much they love your company. Not only will you build a stronger base of loyal customers, but returning customers spend 67 percent more per visit compared to new customers. It's a win-win for all!