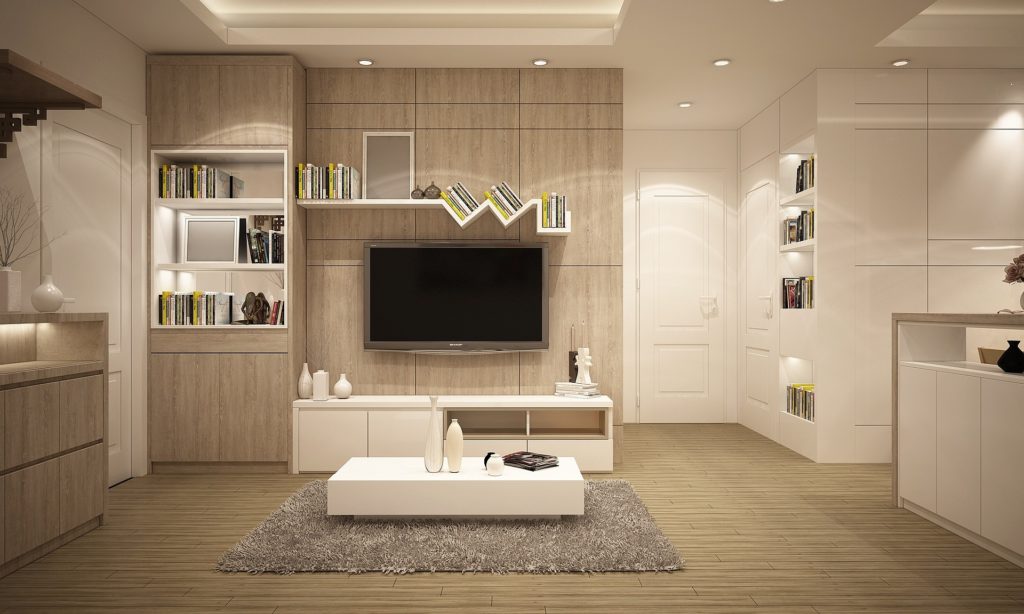 Your home is supposed to be your haven away from the world outside. However, when living within the same four walls gets boring, that haven quickly turns into a cage.
On the bright side, you do not have to completely change the house's design when you can follow a few tricks that will completely change your environment, and make you feel refreshed.
1. Mirrors
Adding decorative mirrors in a small room could make all the difference. One of the perks of having a decorative mirror is that it almost instantly adds light to the room and brightens it. Another perk is that it creates the illusion that the room is, in fact, larger than it seems to be.
2. Soft Colors
If you have a room painted in dark colors, immediately paint over it with lighter ones. Darkly painted rooms can create the illusion that a room is smaller than it actually is, resulting in you and your guests feeling uncomfortable and agitated.
3. Recycled decorations
We all have our fair share of plates or furniture that we no longer use because they are old. What's funny is that those same things we think are 'too old' or 'too dull' could be used as artsy decoration. Look in your dusty boxes and see if you can find any wooden, acrylic, silver or metal trays and plates, and hang them up on your living room wall, and cherish the difference! You'll be surprised how much of a difference they make. Hang up empty frames, or frames with a pile of books on top and inside them. Go absolutely crazy!
4. A Pattern Fiesta
Don't feel obligated to stick to one pattern, or to one style, whether it's a modern or family heirloom. Feel free to mix it up; furniture is supposed to reflect who you are and doing so, you bring in more warmth to the place.
Of course, where you live can affect this decision. Simplicity is key to decorate your house, and the blog Perth Inner Suburbs – All You Need To Know! is a great place where you can learn about surrounding areas, which will help you implement the right design for you.
5. Rugs
Add rugs over the hardwood floor to give your home a softer look; you can also layer rugs, making your floor look artistic and bringing in cozy vibes to your room.
6. Pillows
Adding a bright colored pillows will make your couch look new, and will make a big difference when you walk into that room. It helps if they're different colored pillows, giving you a mosaic of eye-appealing loveliness.
7. Go Green
It's been proven that having plants for inside your house is healthy for you physically and mentally. But that's not the only reason you should go green! It also adds a natural, fresh look to the area, immediately making the room much more comfortable.
8. Art Work
Oversized artworks and/or overlapped art pieces make all the difference in a living room. Take your time while choosing, or print out your own, and make sure you choose elements that reflect you as a person. The artwork should bring a smile to your face when you walk into a room.
9. Bookshelf
Try painting the insides of your bookshelf a different color than the wall behind it, in order to make you the room look fresh and new. Also, try to color coordinate your books; it's very eye-catching and relaxing to see.
10. Wallpaper
Add wallpaper to one wall in the room. The contrast with the rest of the room will be quite appealing, and you have a plethora of designs to choose from. Just make sure the wall you choose isn't interrupted by furniture if you really want to reap the benefits of this tip. It may sound simple, but it makes all the difference.
All About You
Remember, one of the most important things when designing your home is to make it look like the haven you want to escape to. Let your designs reflect who you are, and really put your heart and soul into it. After all, home is where the heart is!