The top tourist attractions in Hungary are diverse despite its small size. Hungary is a landlocked country in Central Europe bordered by Slovakia, Ukraine, Romania, Serbia, Croatia, Slovenia, and Austria on. Hungary has a wealth of scenic natural attractions and historical landmarks embedded with architecture and culture. Budapest has also been known as a party destination as of lately due to its interesting venues and very low prices.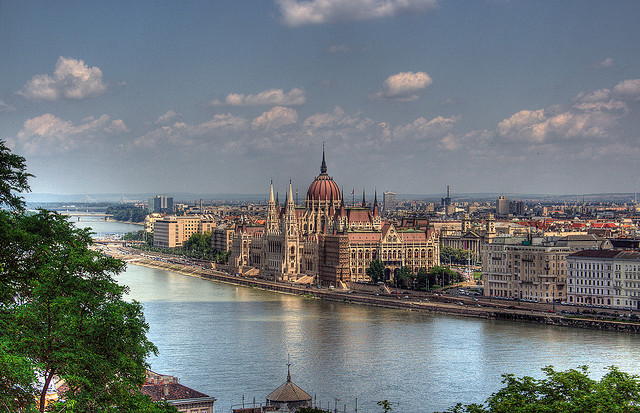 Buda Castle. Situated in the Buda neighborhood, this historic castle was completed in 1265 and is now the site of the Budapest History Museum and Hungarian National Gallery. Both these places are great for seeing art and learning more about the culture and history of Budapest and Hungary as well. The UNESCO World Heritage Site rises 48 meters above the Danube River, features Baroque architecture, and has a total of 203 rooms.
Ruin Bars
Budapest has a vibrant nightlife scene and one of the coolest things to do in the city is party among the ruin bars. Once the Jewish Ghetto, this central neighborhood was left in disarray. Some creative people converted a couple into bars and now the entire area is a popping nightlife district.
Matthias Church. The church is also located in the Buda Castle District of Budapest. It was started in the 9th century but reconstruction transformed it into the second largest church within the city. Its main attraction is the Ecclesiastical Art Museum and its collection of religious artworks.
Lake Balaton. This freshwater lake is also known as the Hungarian Sea. It is the biggest lake in Central Europe and one of the top tourist attractions in Hungary. The mountains surrounding it are filled with vineyards its shoreline is lined with beaches.
Hungary Parliament Building. This government building is more than 100 years old and is a fine example of Neo-Gothic architecture. However, it also has Baroque and Renaissance influences. 45 minute guided tours of the Hungary Parliament Building are available and will take you through different areas including the Hungarian Crown Jewels. You can get an amazing view of the Parliament by taking a cruise on the Danube River or from the Batthyány Square.
Aggtelek and Slovak Caves. This cave system comprises more than 700 caves and are a UNESCO World Heritage Site. Here you will find the highest stalagmite in the world as well as an abyss filled with ice. If you're fascinated by stalagmites and natural formations, the Caves of Aggtelek and Slovak are included in the top tourist attractions in Hungary.
Andrassy Avenue. This is one of the best places in the country to get a taste of the local culture as well as to go shopping. Andrassy Avenue is the location of many restaurants, theaters, and shops.