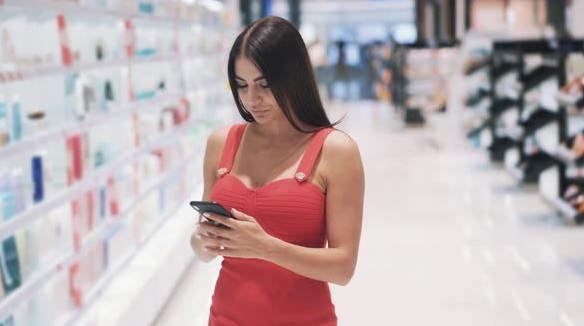 As texting took hold of the world, sexting was soon to follow. This racy form of communication is hot, daring, and a whole lot of fun, but only if there's just the right person on the other side of the line. Otherwise, the conversation just might fall flat.
Fortunately for those who love sexting, SextPanther is here to connect people with adult content creators. Through their platform, it's possible to get a risqué (and risk free!) conversation flowing in an instant. Plus, there's no issues of bots or catfish, doxing, or any other disruptions getting in the way. As a result, this platform is changing the world of sexting for the better. Here's how they're making a difference.  
Match Up with Attractive Content Creators Across the Globe
SextPanther serves as the number one destination to find attractive content creators interested in sexting. Through their platform, users can view a catalog of model profiles and learn more about the talents' background, preferences, and a whole lot more.
The profiles include pictures, short videos, and other information, including:
Bio

Social media handles

Amazon wishlists

General location

Availability

Teaser photos and videos

Unlockable PPV Content
Their profile also lets users know about all their rates for SMS messaging, picture and video messages, personal audio messages, phone calls, video calls, and their other offerings.
As users view each profile, they can find the content creators who seem like a great match. Then, they can select how they want to connect which gets started with a texting conversation.
Enjoy Truly Titillating Pictures, Videos, and Conversations
Upon starting the conversation with their selected content creators, users are able to exchange personal photos, videos, and audio messages. The unlockable content goes well beyond what's available for free on their profiles.
Beyond that, most content creators happily create personalized content for their loyal fans, including audio messages or video shoutouts (for a tip of course). Then, through video chats and phone calls, users can get even more personalized live content.
As they move through the platform, users are welcome to choose different content creators at every visit or come back to the same ones time and time again. Either way, they can control the flow of conversation and get what they want out of the experience.  
Exchange Risqué Content and Make the Most of Every Interaction
Many of the content creators on SextPanther are not only open to sharing their own photos and videos, but also like to receive content. Users can exchange photos and videos to their hearts' content by sending it via text message or by logging into their account and sending it through the web portal.
The media exchange can go on as long as users like, adding to the value of using the platform. Although there are certainly limits, the content creators are usually open to cater towards many types of interests and fetishes as requested to help explore fantasies and boost the customer experience in every way possible.  
No Risk of Bots or Catfish Model Profiles on the SextPanther Platform  
All the content creators on the SextPanther go through a strict vetting process when they apply for an account. This completely eliminates the risk of matching up with bots and catfish models.
The verification process starts with the model providing their full contact information to the admin team. Then, they have to provide a copy of their legal identification cards for comparison to their personal info. After the site admins confirm their identity, the content creators must undergo a vetting process to make sure their ID's match up with their public profiles.
Through this process, SextPanther verifies that the content creators are who they say they are and legally able to participate on their adults-only platform. They can then let everyone know that their content creators are fully verified and ready to offer their services to the public.
SextPanther Even Makes It Easy to Get Started with a Quick Signup Process
If users like what SextPanther offers, they can easily sign up for a free account in just a few steps. They must start by creating a free account directly on the website. After registering their email and setting a password, they can choose to purchase credits to try out the premium services or unlock content. Often users are satisfied with the quality of service, and add more credits to their account with a credit card, PayPal, crypto payment (Bitcoin, Ethereum, Litecoin, or USDC), or they can exchange a store branded gift cards from major retailers for SextPanther Credits.
Upon loading up their account with credits, users are able to connect with various content creators to find their preferred matches. Then, they can select from their offered services and start sexting, exchanging photos and videos, or even hopping on the phone for a call. Once their credits run out, they will just need to recharge their accounts to continue conversing and unlocking content as desired.
Content Creators Get Well Rewarded for Their Participation on the Platform
All the content creators on SextPanther set their own rates and are paid a commission rate based on the credits spent on them on the platform. They get to keep the majority share of the set rate for texts, pictures, and videos. Phone calls, video calls, and tips are even better compensated since they require one-on-one engagement with the user.
If users want to reward their favorite content creators directly, they can send out a tip or even buy things off the provided Amazon wishlists. The lingerie, furniture, and other products on the wish lists often end up being used in future photos and videos, adding even more value to the experience.
Excellent Security for All The Content Creators and Users on SextPanther
Privacy and confidentiality are top priorities at SextPanther. For users, they follow all privacy protection rules exactly as written. Their diligence helps protect all shared pictures and videos from getting leaked or otherwise misused.
For the content creators, they also follow the privacy protection rules plus shield their phone numbers. With that move, their content creators never have to give away their real phone number to fans, which helps protect them from unauthorized communications. They can even choose a random area code for their SextPanther phone number to keep their full location private.
When it comes to sexting, SextPanther is changing things up — and right in time, too. As the pandemic minimized interactions, this sext platform allowed everyone to keep the conversations flowing and ban loneliness from their lives. And they are still going strong. So, anyone who wants to try out the platform is welcome to do so now and in the future.