Being stuck in a career that's stressful and unrewarding means that it's time for a change. But when you want to switch careers, where do you start? Maybe you're thinking about applying for a master's degree, but you know you'll need to opt for an online program. Perhaps you're nervous about the coursework that a master's degree would require, or you feel threatened by other applicants to the same master's program you're interested in. If you're looking to start a new journey in your professional life, and you're not sure your bachelor's degree will cut it, here are some of the key steps to take in order to make your switch over to a new role in a different field more seamless.
1. Find out what qualifications you need to apply for a master's program.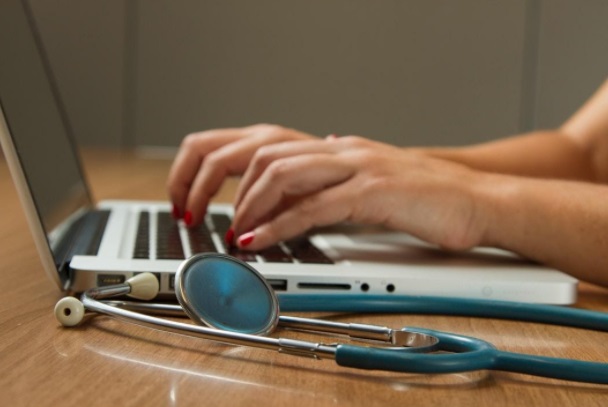 Career changes may look different for every professional. For some, their chosen career change may be relatively simple, as they have all of the qualifications they need to succeed in multiple industries. For others, it means having to invest in an online degree in order to improve their chances as a candidate.
Let's say, for example, that you've set your sights on becoming a nurse practitioner, a nurse administrator, or a nurse educator. To access the positions you aspire to be in, it can be helpful to pursue online MSN programs (Master of Science programs) that provide you with the coursework and practicum experience desired for the role you seek. Choosing to study through an online degree program also offers many other benefits like the flexibility needed to manage school and life, support to help you through each step in your learning journey, and even financial aid to make this affordable option even more doable for you. For someone shifting to a new career in public health, you may need to manage your existing career while taking the next step towards an MSN. If this is the case, an online degree might be the way to go. If you're ready to make a change, consider what you need in order to get the MSN that will provide the credentials you'll need as a nurse leader in your field.
2. Come up with a comprehensive plan of action.
No career change is complete without a comprehensive plan of action. For example, let's imagine that you plan on quitting your job and starting your own online business. Passion alone can't help you prepare for the future. You will also need to consider items like how you're going to secure the funding you need to get started, what types of legal documentation you will have to prepare in order to become a licensed business, and what's expected of your business as you operate in your state or around the U.S.
You will also want to tackle major operational questions. Where will you source your inventory? As a new business, the most affordable way is to purchase wholesale pallets. Buying wholesale gives you access to bulk discounts that help you save money on liquidated products you intend on reselling to your customers. With bulk, high-quality inventory at your disposal, it's just a matter of setting up your website so that you can turn around and sell these goods. The above is just an example, but this demonstrates how important it is to plan your career change out before deciding to go for it. If you go in unprepared, you may set yourself back substantially.
3. Assess which skills you can leverage to your advantage and which ones you will need to cultivate.
It's rare that a career change will leave you with nothing to contribute to your new position. Even if you were previously working in an administrative role and you aspire to land a higher position at a tech company, you could still list important skills like being organized and having great interpersonal skills with others in the office environment. Of course, there are also skills that you will need to develop. If you're looking to gain real experience and knowledge, you can always choose to take online courses that help you hone specific skill sets and even provide you with a certification at the end of your learning path. When there's a will, there's a way!
4. Create goals so the pathway is easier on you.
A comprehensive plan of action is essential when it comes to the major components of your career change. But many may forget about the impact that change can have on their lives. When are you going to quit your job? How are you going to support yourself when you do? Where are you going to get your degree? How much are you looking to pay? These questions can be overwhelming, which is why it's important to set goals and establish milestones that help you work towards your new career. Then, it's just a matter of following through, checking off each step, and making minor adjustments when necessary.
No career change is too ambitious if you have the right mindset and tools at your disposal. If you're ready to switch careers, use the four tips offered above to plan your change out and put you on the path to success and greater professional happiness.