Updating or renovating your home interior comes with messy and costly renovations. How can we update our homes while bypassing significant renovations and considering smart interior decoration ideas? There are plenty of small things that you can do to cheer up the look and upgrade your interior decoration. So, take note and explore these six enticing ways for endless possibilities to make your home instantly feel anew –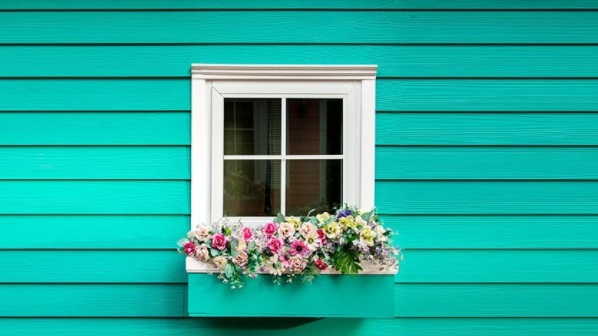 1. Add Easy to Install Wallpaper
Implementing some amazing new removable wallpapers is the latest trend that will make your room look like you hired an interior designer. Having these wallpapers to cover your bedroom's main wall or considering it as a living room design tip with patterned paper can give a vibrant look to your interior spaces.  
2. Going Green
Upgrading your interiors by going green is an inexpensive and easy to maintain interior design idea that can bring a room to life and give a subtle fragrance when possible. Plants create a dramatic sense of flair which we get to see in intriguing vines that binds everything together. Additionally, we can also enrich the appeal of our landscaping by raised garden beds and flowering shrubs. Even the ivy plants are easy to care for, multiply, and cost next to nothing. So, it's best to start slowly by adding a couple of flowering shrubs, raising a bed around a walkway, and be patient enough to get through a beautifully landscaped yard.
3. Inspire your interior décor with pretty Rugs
Modern interior design is inspired by forever -chic interior decoration ideas that install pretty rugs. Installing a Rug can give a sense of continuity to your room. It balances well with the furniture and types all the elements together. As well, don't just think horizontal, think vertical, too! Woven throw blankets can be hung on walls to add warmth, artistic appeal and texture.  So, check the source from a long list of different kinds of rugs and choose a neutral rug that can enhance the various furnishings and give a complete look to your décor.
4. Add New Lighting to Your Home
An essential element that can upgrade your home interior without spending a fortune is by adding new lighting. It can truly bring a room to life as the brightly lit room gives an airy and welcoming vibe to anyone. Buy table lamps and floor lamps, especially for corners and watch your room come alive. You can even layer this lighting or replace them with the stunning modern masterpieces of the latest trends. Be aware not to go with too complicated fixtures as they may require an electrician for installations.
5. Update Window Treatments
Often, we neglect and overlook this part of our home. We leave the windows bare or install simple accent blinds for privacy. But as per modern interior decorators, these spaces are essential elements of any home. By leaving your windows uncovered, you are missing out on a whole spectacular layer of decorating. 
So, cover and frame the best of views with stylish window panels. There are several and endless bold and graphic with geometric curtain panels available. So, stretching all your possibilities, choose the colour scheme and match curtain panels to your walls' colour, thus creating a spectacular upgrade to your home.
6. Paint an accent wall
To freshen up your home decor without spending a lot of money, consider adding a punch of colour on an accent wall. You can spruce up your home or paint an accent wall with a high-contrast colour or a colour that's brighter than the rest of the colours in your interior design. Make sure your furnishings coordinate with the new paint on your wall. In this way, you can vibrant your room's feel and revamp the rooms without significant renovations.