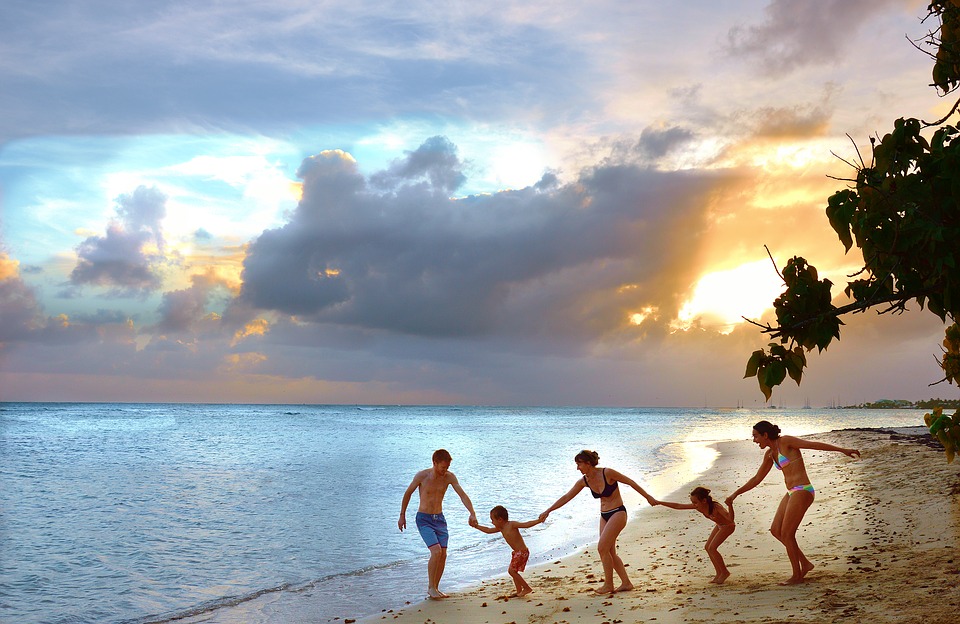 When the entire family is going on holiday, it is important to choose a location that will ensure everyone is entertained. You might be more than happy to relax on the beach, or going from café to café, but what about the kids? Choosing the best family destination can really be a tiresome task. 
Below are some of the places you should consider:
China
This land of Kung Fu has a lot to offer. First, enroll your family in a Kung Fu class. Then make a point of visiting the Chengdu Panda Breeding, Great Wall, and Research Centre and the mud baths located at Yangshuo Caves. China is, therefore, a country that is rich in culture with a twist of modernity.
Croatia
Take your family with you and explore the Croatian islands. You can hop from one island to another using a ferry, yacht or a boat. Sea kayaking is also a popular activity on family vacations in Croatia. If you are seeking an adrenaline rush, get on a boat and go white water rafting on the Una River.
Algarve
If you are looking for a place furthest south of Portugal, the Algarve is the place to be. The beautiful beaches and resorts have made it perfect for the family. These resorts offer mod cons and swimming pools. Alternative activities are cycling, surfing, or hiking. Since you're with the whole of your family, ensure that you secure affordable accommodation. You may consider engaging agents to book affordable accommodation for your family. 
There are websites that can help you book holiday homes in most places around Europe as they've better knowledge about holiday homes. Savanah Collins from Interhome.co.uk says that holiday rentals in Portugal are much more affordable than other popular European destinations.
Cuba
Cuba spells out culture. This is because of its rich, diversified culture. Do not miss their dancing and music. This bubbly country is endowed with natural pools at Las Terrazas. Moreover, it has tropical beaches, inland rivers, and waterfalls that you should definitely see as a family. Navigate through this incredible country using the popular coco taxis as you assimilate into their culture.
Devon
Devon is among the top producers of cream. It is simply perfect for a family. While there, you can stay in the beautiful eco-lodges, cottages, barn conversions, and farm stays. Be sure to sample their outstanding local cuisine. Tour the place to see their incredible landscape, beaches, and rivers. If you are a lover of horses, Devon got you!
Finland
Hospitality comes first to the Finns. While in Finland, you can go snowshoeing, skiing or toboggan down fells. The arctic animals that are present here are the huskies and the reindeers. You can ride a reindeer or a husky sledge for fun. After a long day of so much fun saunas got you covered.
France
To get to the Alpes Maritimes and Alpes de Haute Provence you can hop into a mountain train. What is unique about this place is that donkeys carry your bags as you trail across the beautiful sceneries. Another exciting unknown fact is that Alpes Maritimes and Alpes de Haute Provence is part of Mercantour National Park.
Greece
You can never get enough of Greece because there are so many things you can engage in as a family. Go hiking in the mountains on the Ionian island of Ithaca. Thereafter, you can try rafting rivers, windsurfing or sea kayaking. To engage the children, try tracking bears, play on the beach or explore the islands that are both on land and at sea. Do not forget to try out the taverna meals.
Montenegro
Nature will blow your minds here in Montenegro. All its physical and drainage features are blended perfectly. Prepare your family and be ready to enjoy and explore the mountains and lakes found here. The Bay of Kotor should be your destination if you are a coastal family.
Spain
The climate itself is inviting. Here, you can hike, cycle, go sea kayaking, and white water rafting. Alternatively, you can take a look at its caves, cliffs, mountains, and plains. It's suitable for everyone in the family.
Sri Lanka
"Diverse" correctly defines this country. It's a sporty nation with a love for cricket. It also has a beautiful culture that embraces family. There are endless things you can do here such as whale watching, going on elephant safaris, and rafting. Additionally, go to the beach and enjoy your stay fully while there.
Thailand
You will never run out of things to do while in Thailand. Start by experiencing the beach life. Visit the elephant sanctuaries and go zip lining. Know about the hill tribes and cycle through the vast paddy fields. At night, you can visit the market by hopping to a tuk-tuk.
Turkey
Turkey has amazing wildlife. Your family can have the opportunity of swimming with giant turtles and watching dolphins. Other team building activities are coastal hikes, white water rafting, and sea kayaking.
The time you spend with your family while holidaying is very important. Holiday strengthen family bonds and unify the family. Therefore, choosing a great family destination, where each family member enjoys and love should be a priority.