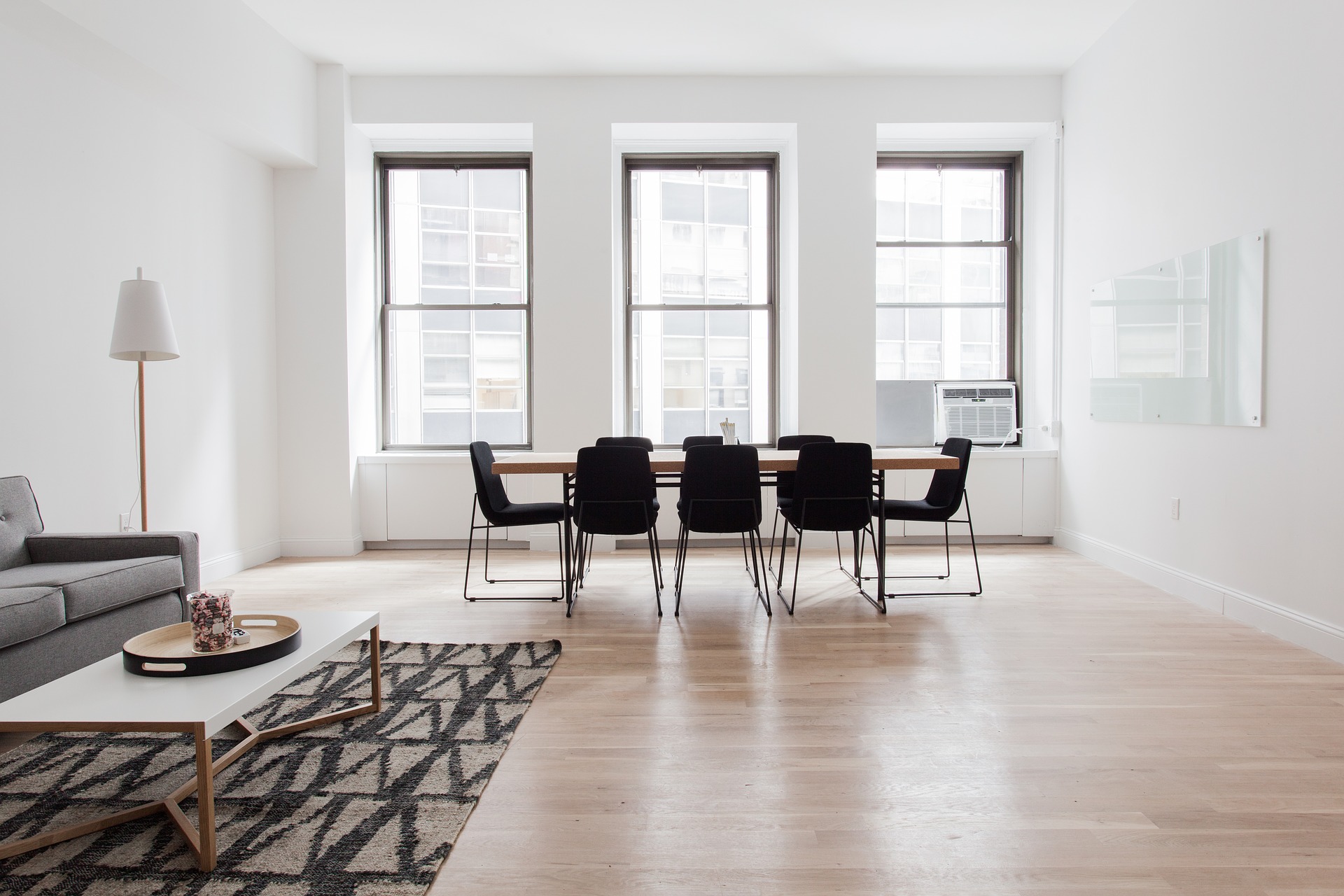 If you're looking at purchasing luxury vinyl tiles (and we don't blame you, it's amazing) then it's highly likely you'll have come across SPC. It stans for stone plastic composite vinyl flooring – meaning it combines limestones and stabilisers to create that impressive hard wearing core that makes LVT so great. You don't lose any of vinyl's traditional benefits either, with it still being scratch, stain and water proof.
So here's a little guide to SPC vinyl in case you're looking at purchasing it, to keep you in the loop. It comes in four main layers, which makes it one of the most durable choices of flooring available on the modern market. Ideal right?
Wear layer – The top coat, adding that much needed protection against domestic elements like scratches and stains.

Top coat – This is the layer which is water proof and adds texture, the important look of the floor!

This is the one that makes SPC special, the limestone and stabilisers create that unique and durable core.

Attached underlayer – Not all SPC's come with this, but the pricier ones do. This reduces sound travel and creates softness, perfect if you have young children who take tumbles often.
What Are The Benefits?
So what is the actual reason for choosing SPC above ordinary luxury vinyl tiles? Well there's a few reasons, and if you're a business owner or have a busy household, then we're sure it's the right choice for you.
It is completely waterproof, probably it's best feature. Ideal for the kitchen, bathroom or anywhere that experiences a lot of water exposure.
It is also able to withstand differing temperatures, meaning underfloor heating is an option. Additionally to this, it's installation method is very simple, with a nice easy click in n lock system holding it in place solidly. 
Even with all these amazing practical benefits, SPC vinyl also looks highly stylish. This is because it replicates natural products such as stone and wood almost perfectly, that's it's almost impossible to tell them apart.