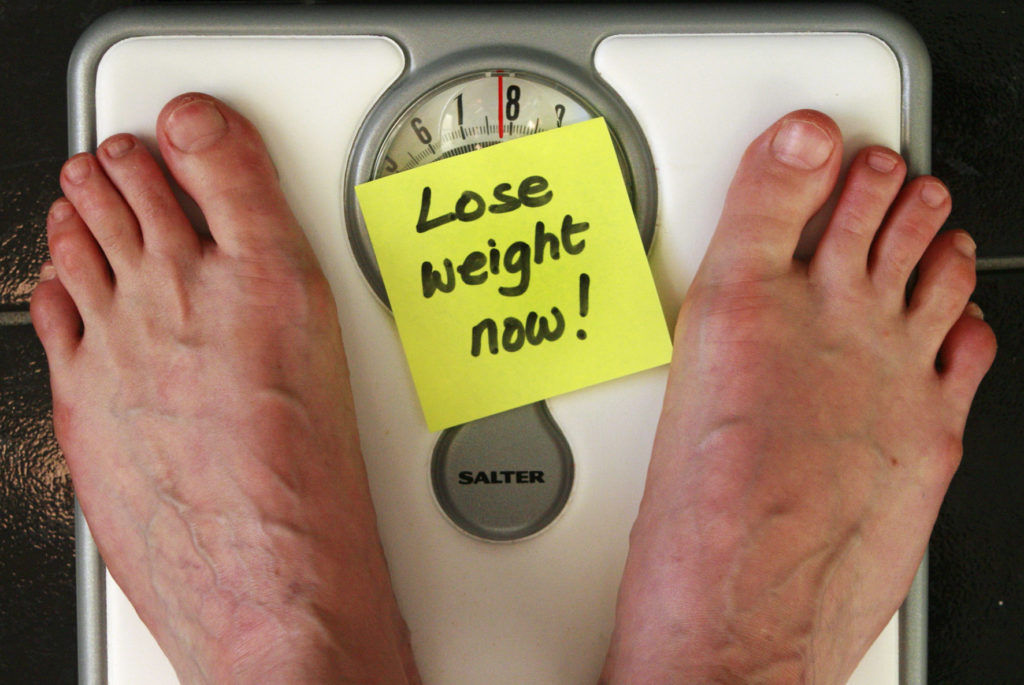 Are you trying to lose weight? Tell me who isn't jumping on the weight loss bandwagon? Yes, we go through endless tortures hopping on to our weight scales hoping against hope that the sacrifice we made last night of skipping carbs or putting in an hour of workout would culminate into weight loss, but it seldom happens that way does it? Perhaps our approach is wrong, so what does it take to lose weight fast? And at home? Let us chalk out a plan here to get you closer to your weight loss goal.
Rather than making things complicated let us keep things simple, yes there are a few simple hacks which you can follow every single day to get amazing health and consequently you will lose weight too!
10 Simple Tips to Help you reach your Weight loss Goals
The idea is to keep it simple so that you do not get overwhelmed by the entire journey, thinking you just can't do it, giving up on the process midway. Follow these super perfectly doable tips to boost your metabolism and lose weight in the process.
Never skip meals.

Eat every three hours, do not keep too much of gap between meals.

Try to eat most of your meals at home.

Clear your home of all kinds of unhealthy foods. Stock your larder with the healthiest food possible.

Eat everything, but in moderation. Don't leave specific food groups from your diet plan.

Always serve yourself in small plates and bowls. This will curb the urge to overeat.

Snack on something light and healthy before you leave for a party or when planning to eat out. You have a tendency to eat more on an empty stomach.

Stop eating junk and processed foods.

Up your fiber intake in the form of fruits and veggies.

Carbs are not your enemies so avoid leaving them out completely from your diet. Avoid anything extreme, for the very reason that extreme diets or restricted diets are hardly sustainable. You don't want to gain back all the weight you tried so hard to lose, do you?
While we all would like to believe that we can compensate for indulging in decadent brownies with some extra minutes spent on the treadmill, it never works! Not only abs but your entire body is made in the kitchen. Weight loss is still 80% diet and 20% exercise, so you cannot outrun a bad diet. Focus on eating small nutrient-dense meals and weight loss will eventually happen. Here is a sample diet plan for how to lose weight at home naturally and fast and get you closer to your fitness goals.
Early morning: 1 fruit of your choice + a handful of soaked nuts ( almonds/ walnuts)
Breakfast: One small bowl of poha / Two multigrain rotis smeared with ghee with lightly cooked subji.
Mid-morning: A bowl of sprouts with a salad of your choice.
Lunch: 1 bowl of hand pounded rice + 1 bowl dal + one bowl of subji + chicken/ fish/ egg curry, lightly cooked + 1 bowl low-fat curd
Mid-evening: 1 glass of tea or coffee with coconut chunks with jaggery.
Dinner: 1 bowl chicken curry + 1 bowl rice / 2 multigrain rotis + salad + 1 bowl low-fat curd
Week 2: Weight Loss Diet
Early morning: 10 ml amla juice + 5 to 6  soaked almonds and walnuts
Breakfast: 2 oats or millet pancake / 1 bowl vegetable upma
Mid-morning: Coconut water plus the malai/banana + a tablespoon of peanut butter
Lunch: 2 bajra roti + 1 bowl vegetable subji / non-veg subji + 1 bowl  of pulses/ one bowl of rice with non-veg subji. A bowl of fresh curd.
Snack:  1 cup green tea with assorted nuts and mixed seeds, keep at a handful.
Dinner: 1 bowl vegetable pulao / chicken  + 1 bowl vegetable raita + 1 bowl vegetable or chicken salad of choice / 1 bowl steamed red rice + 1 bowl mixed vegetable sambhar + 1 bowl non-veg / vegetable subji + 1 bowl salad of choice / 2 multigrain roti + 1 bowl mixed spiced dals / fish curry + 1 bowl curd.
Week 3
Early morning:  green smoothie + 1 fruit of your choice
Breakfast:  2 oats idli + sambhar / 2 paneer stuffed parantha with pickle and low-fat curd.
Mid-morning: 1 fruit of your choice with almond butter / soaked nuts
Lunch: 1 bowl of millets khidri + 1 bowl veg or non-veg subji of choice + I teaspoon of homemade pickle
Snack: Sesame or peanut chikki or coconut chikki
Dinner:  2 ragi rotis with a tablespoon of ghee + 1 bowl of non-veg subji + 1 bowl dal + 1 bowl curd
Week 4:
Early morning: 10 ml wheatgrass juice + 3-4 soaked nuts and seeds mix.
Breakfast: 2 methi paranthas + 1 bowl low-fat curd / amaranth porridge.
Mid-morning: Sprouts salad.
Lunch: 1 bowl dalia ( broken wheat ) khichdi + 1 bowl mixed vegetable subji / 2 multigrain roti + 1 bowl of lightly cooked egg / chicken / fish, one bowl of curd.
Snack: corn salad + 1 cup coffee or green tea.
Dinner: 2 jowar roti + 1 non-veg subji or dal of your choice / 1 bowl red or brown rice + rajma suji
It is best if you finish your dinner at least two hours before you hit the snooze button and if you feel hungry before you go off to sleep, drink a tall glass of milk with a pinch of turmeric. This will help you go off to sleep in a jiffy.
This diet plan works because it is easy to follow and there are options too for you to explore. So you are not stuck with one kind of eating plan. Also, one thing to always consider when you are cooking is, you need to cook in unrefined oils which solve you gut problems as well. So cook in ghee, coconut oil or groundnut oils. Saturated fat helps you lose fat so do not, I say it again do not skimp on them. Don't forget to keep yourself hydrated and get at least 7-8 hours of sleep each and every night to keep your hormones balanced. Balanced hormones equal weight loss. You should also look to complete thirty minutes of exercise, try using the BetterMe WorkOut App for more effective exercise and the exercise helps boost your metabolism too! So get going with these points in mind and with the perfect diet plan to lose weight fast at home you are guaranteed to see visible results, in a couple of weeks! Best of luck on your weight loss journey!
You can find more info regard Diet plan to lose weight fast at home at The Fit Indian website