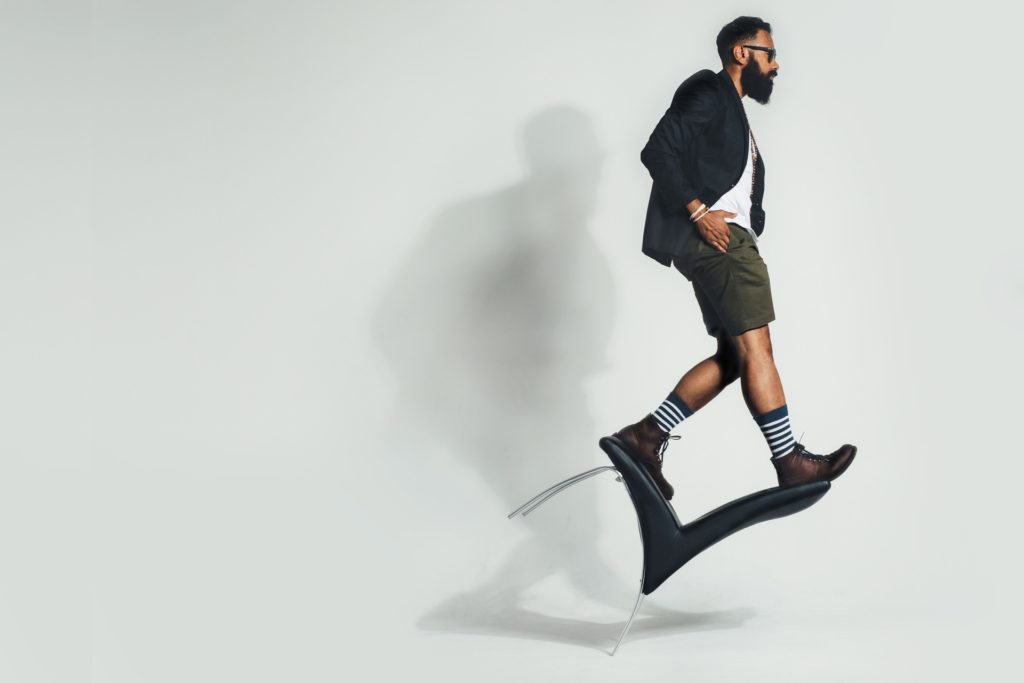 Summer is at the door and the trend is to be adapted. After a long halt from the free bare bodies, it's time to get half naked again. Winter has been long and we were all packed up in the jackets for so long and then the wrapping is about to set us free to move around freely with whatever we want to wear. Someone with a good physique seeks a chance to move with a bare chest and have eyes of the girls on him but little does everyone know that girls equally like trendy clothes. Funky clothes that turns their mind on. Fashion is one such magic. It can attract people without doing anything.
Just an experiment with the color design or sizes, everything may change. With new summer comes new fashion and fashion is something we just can't run away from. After all we live in a world and we are always surrounded by people and people observe. They care what we wear how we look like and all that stuff. This summer, you can amaze all those people. Yes believe me. We are going to bring some best clothing ideas for this summer. Summer is fun but not so much if we don't look for the perfect clothes. You need not to worry about all this. We are always there for you to get the best for you. Here we be give you a list of 2019 must try summer clothing ideas for men. So shall we start the race? Read it out. Shop it out. Move out of the house and boom. All the eyes are on you. So let's look at the list now and you can easily buy these styles online using Myntra Promo Codes with great offers.
Printed T shirts: – One of the most comfortable outfit for summer is a T shirt. You can wear it all the time, all the places, casual or formal, it's good for everything. A print can bring more charm to your t shirt. Especially if you plan a trip around beaches, this is the only thing you need. You can choose a design or a print that suits you. Usually experts prefer a bright color with dark prints. Bright color keeps you cool and dark prints brings the attention. You can wear it at all occasions with shorts and jeans as well. A shirt over it can also be used if you plan to save yourself from tanning. You can choose a t shirt printing service, if you want great t shirts of your taste.

Long Shorts: – The best part of the summer is the comfort with the shorts. They are truly so comfortable and airy. Aren't they? In the recent time, the fashion has introduced us with the long shorts that reaches a little below the. The very cool thing I like about them is extra pockets and the most interesting benefit of it is that it can be worn below everything. A t shirt or a shirt both. They were highly used about a century ago and they have come back in the fashion world again. We have some denim long shorts as well which looks great.

White V neck T shirt: – White is a color of purity and calmness. That's what it reflects when you wear it. It truly is an outfit that does not makes you look out of the box still makes you all set and ready to move out for anything and anywhere. A V neck T shirt is more preferred over a round neck for comfort. It gives more passage for air transfer. A white t shirt over a light short may be grey look perfect. It can also be worn over denims or anything else. It is suited for all. The only thing you need to care about is its fitting.

Chinos: – Chinos are a kind of outfit that can give you a proper professional look with comfort and trendy fashion together. It can be worn below t shirts and shirt. A navy blue or grey chinos can be worn with any colored t shirt or shirt and white sneakers can make you look a perfect fashion fit guy. It is one of the best clothes to wear in summer. Moreover you can buy this trend online using Paytm Referral with great offers.

Torn out jeans: – These jeans are most interesting part of fashion of this time. We need not to know the reason behind this science of tearing but we must try outfit this summer. A blue denim torn out jeans with a navy blue shirt is a perfect look for parties. It is the new trend and you must try it to impress the girls around you. Go ahead with the trick.