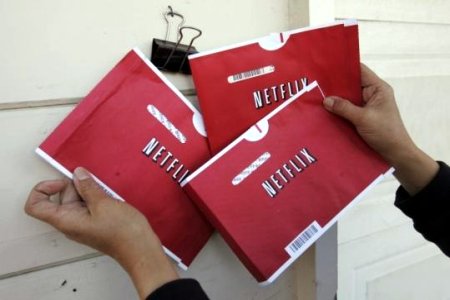 Netflix, the online DVD rental company, recently suffered the most severe outage in its history, as disc shipments to a third of its 8.4 million customers came to a halt due to internal problems with its system.
What are some of the possible causes? Let's take a look
Top 10 Reasons For Netflix Shipping Delays
Database software has grown sentient; 100% CPU time dedicated to watching every movie in inventory.
Too many lazy people not correctly returning discs with the UPC code showing in that little window.
Someone accidentally returned a porno; distribution center employees busy viewing it.
Distribution center just received Chaos. Not the Jason Statham movie, actual chaos.
You put Harold and Kumar Escape from Guantanamo Bay in the sleeve for Harold and Kumar Go to White Castle and vice versa. Nice going.
Major jam in machines due to some joker returning 3 movies in same envelope
Distribution centers really fronts for pirate operations; DVD copying software license has expired.
Throttling software running at full throttle.
Most movies customers have selected already shipped out. But Batman and Robin and Gigli are available. Perhaps you'd like to rent those.
Too many films in your queue. Look, maybe you should stop watching so many movies and get on a bike, Chubbs.