If your dream holiday involves the open road, great scenery, cruise control and the thrill of pure exploration, then it's time to plan out a perfect road trip.
Picking out the 10 very best road trips in the world is a tricky task, so we did the hard work for you. The following routes cover highly varied terrain across six continents and are widely acknowledged by travel experts as the world's greatest four-wheel adventures.
Great Ocean Road – Australia
The Great Ocean Road covers the coastline between Geelong and Warrnambool near Melbourne. It's a 275km trip that gives you a chance to see mesmerising coastline, beaches, forests and seascapes. You will also experience the exhilaration of passing along cliff-hugging curves. If you are planning to be on the road for several months in a country such as Australia a smart move is to buy a second hand car and resell it at the end of your trip, instead of renting a car for a long period.
The Karakoram Highway – China & Pakistan
Want to tell your friends you've driven on the highest paved road in the world? Then head for the Karakoram Highway which connects two truly beautiful and diverse countries: China and Pakistan. Driving through the rocky mountain range which separates these two awesome Asian nations, the breath-taking scenery includes snow-capped peaks, epic gorges, deep blue rivers and ancient rock art.
Route 62 – South Africa
This is a wonderful road trip for wine lovers. It stretches for 748km between Cape Town and Port Elizabeth. In addition to dozens of wineries on the route, you will also experience wonderful scenery: epic cliffs, valleys, fauna, rivers and beautiful plains. CNN Travel rates South Africa's Route 62 as one of the best road trips in the world and recommends stopping off at the Warmwaterberg Spa for a relaxing dip to break up your drive.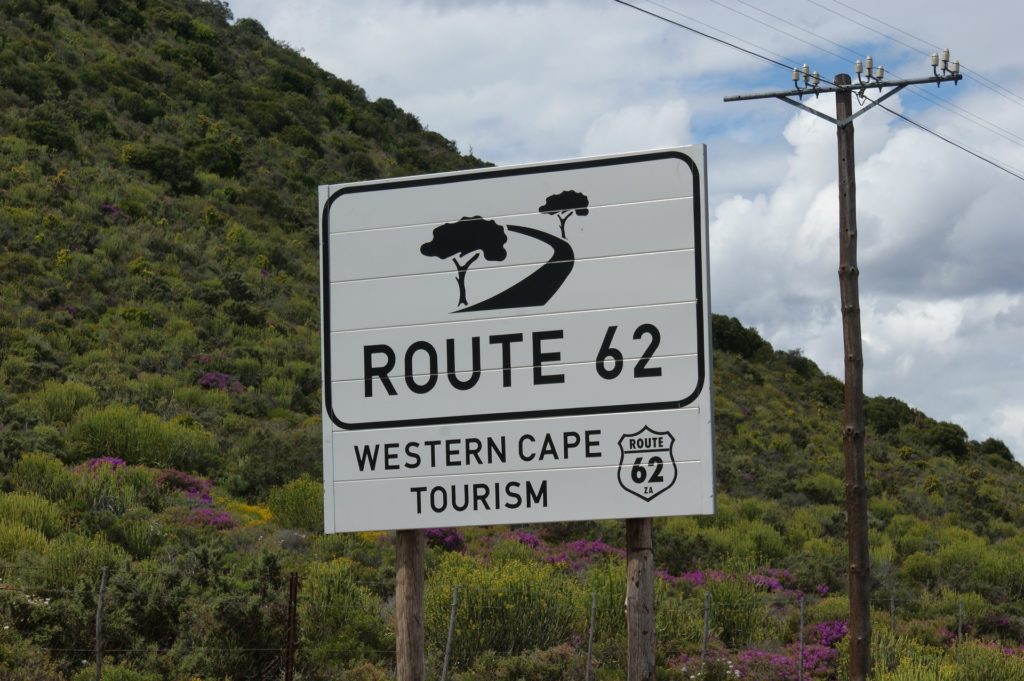 Amalfi Coast Road – Italy
This coastal road trip is only 56km long and you can cover it in just 75 minutes, before exploring more of the beautiful surrounding region. In addition to the charming coastline, you will also encounter historic churches, pristine villages, chic villas, terraced vineyards and perfectly kept lemon groves. The south of Italy has amazing local character and some of the best food in the world, from authentic pizza cooked in wood-fired ovens to beautifully created regional pasta dishes. So you will be as well fuelled as your car.
Milford Road – New Zealand
This 120km route from Te Anau to Milford Sound in New Zealand is one of the
most scenic road trips you could ever experience. Take in giant mountains, towering cliffs, epic waterfalls and beautiful fern forests in one of the world's most unspoilt natural beauty spots. The memories of this journey through the Te Wahipounamu World Heritage area and the Fiordland National Park are to be cherished forever. Due to its remoteness New Zealand was one of the last large land masses to be settled by humans and thanks to this it has developed a unique biodiversity of plant and animal life. This road trip takes you right through the heart of the country's natural wilderness.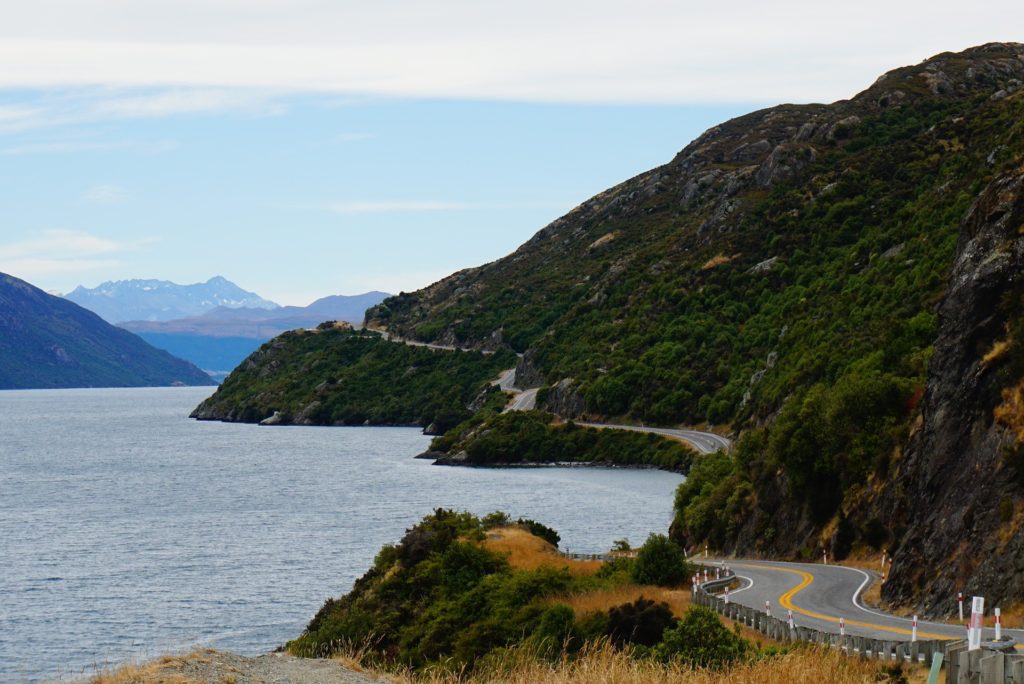 Ticlio Pass – Peru
You could in theory cover this 132km road trip in three hours, driving on the highest paved road in the whole of South America, though you might want to take your time and make a few stops along the way. Have your camera ready as you park up and look over the stunning heights of the Andes mountain range. Explore Peru's distinctive Andean culture on your trip. There are hundreds of sleepy towns tucked away in the mountains which explode into life with fiestas and markets on specific dates.
Cabot Trail – Canada
Enjoy the rugged natural beauty of Canada's wild Atlantic coastline on the Cabot Trail on Cape Breton Island. The local region is Nova Scotia and their official tourist site provides a great guide to the island, advising drivers to give their brakes a good check before taking on the Cabot Trail. There are plenty of steep sections to test your driving skills and the views are so cool you will want to make plenty of stops along the way around one of the world's must-see islands.
Ring Road – Iceland
Iceland's main ring road circles the country and conditions for driving vary greatly between the summer and winter months. In good weather you could cover the full looping distance of 1332km (828 miles) in one day. But there is so much to see along the way most visitors plan this road trip to last several days, or even a couple of weeks. You will probably want to make frequent stops to take in the surroundings: national parks, huge canyons, waterfalls, ice caves, glacial lagoons, black beaches, turf covered buildings, mythical volcanoes, numerous mountains and wild fjords.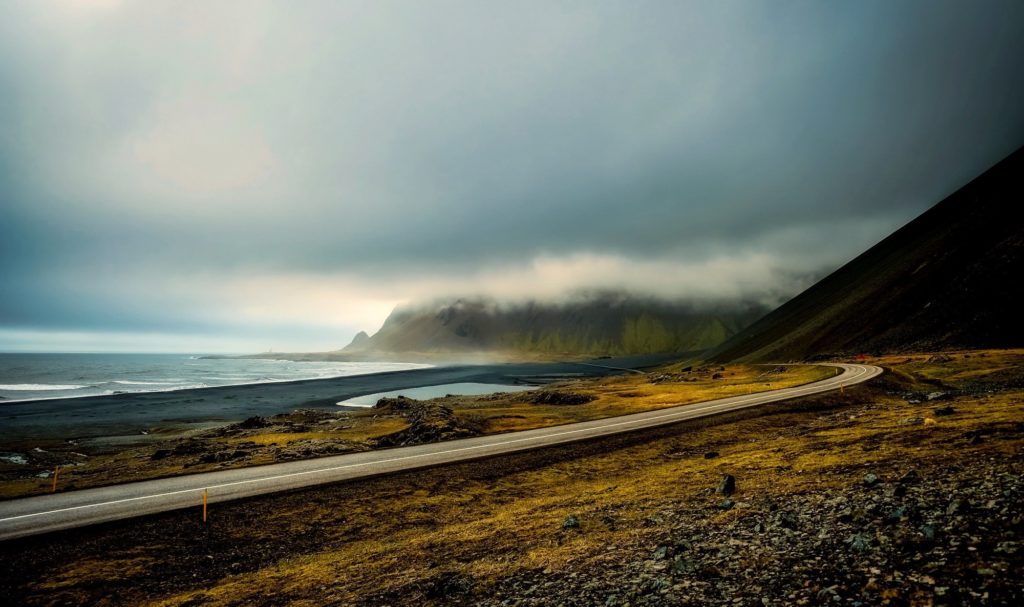 Fraser Island – Australia
This is a 124km road trip on the largest sand island of the world – namely Fraser Island – just off Queensland's southeast coast. Experience the fantastic natural beaches and crystal-clear freshwater lakes. The best way to do this trip is hiring a 4WD on the island and tagging along on an organised tour where the vehicles travel together. Australia.com's advice is to drive the famous 75 mile beach, explore the rainforest and then take a whale watching cruise in the Coral Sea.
La Route Des Grandes Alpes – France
Enjoy the scenic beauty of the Alps while driving on this road starting out from Lake Geneva. The route takes you through Europe's most famous mountain range, over all the high passes of the Alps in France. You will visit iconic Alpine destinations such as Val-d'Isère, Col de l'Iseran and Col de la Bonette before reaching your final destination on the French Riviera at Menton, close to Nice. According to Traveller, this road trip offers unparalleled scenic beauty.