Yoga has been around for centuries. The word itself means "union"- a union of body and soul, of mind and spirit, and it is one of the best ways to center yourself, reduce stress, and stay in shape.
including:
Increased flexibility
Better muscle strength and tone
Greater energy and vitality
Reduction in weight
Improved cardiovascular health
Protection from injury
Reduced stress
Greater mental clarity
A sense of inner peace
Ready to try yoga yet? There are a wealth of options, methods, and classes available to you, but one cardinal rule of practice is that you MUST wear comfortable clothing. Many people who try it out for the first time make the mistake of wearing loose, baggy, or otherwise uncomfortable clothing that hinders effective practice. Here are some things to consider when choosing your yoga practice outfit:
1. Wear a top that won't ride up
Nothing is more embarrassing than taking an inverted posture during class and having your shirt fall up around your chin. We need to bare our souls, not our chests, during class. Wearing a top that is clingy but not too tight, in a comfortable fabric that feels good on the skin, will be essential to you being able to find your yoga groove. Choose carefully; we don't want your fellow classmates distracted by what you are displaying.
2. Choose the right bra
Just because it's low impact doesn't mean that you shouldn't provide your breasts some much-needed support. Choosing a sports bra that is flexible, provides adequate coverage, and that breathes well will ensure that you can move freely without worrying about an uncomfortable debut during your yoga session.
3. Choose breathable material
Material that does not breathe captures both heat and sweat; the buildup of both of these can make yoga practice quite uncomfortable. For larger, plus-sized ladies, it seems that the ongoing issue of sweat and runoff can be both distracting and embarrassing. You don't want to be sopping wet from sweat as you're mastering downward dog; choose yoga-approved material that moves and breathes with you as you go. When you read more here, you'll be able to find great suggestions for how to choose the perfect yoga pants for optimal practice. Cottons, cotton-spandex blends, and other material that whisks away moisture from skin is best so that you can find your Zen mind space.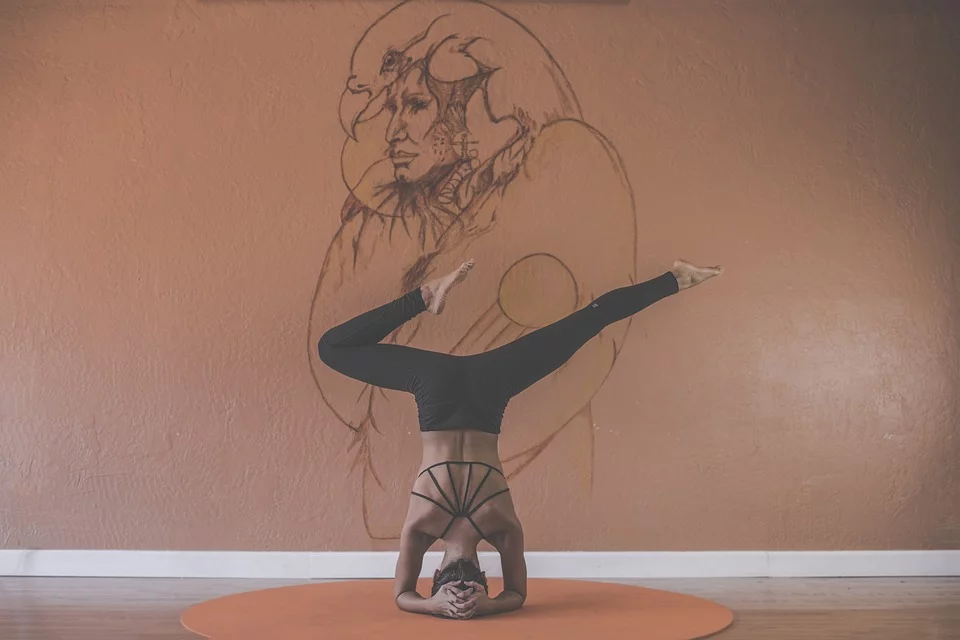 4. Move some air down there!
Breathability should extend all the way to your most private parts—the last thing you want to have to deal with is worrying about whether you are sporting two-toned pants as you are splitting your leg up in the air. There are plenty of moisture wicking options, some of which are built right into activewear. Choose wisely, yogi, and practice in comfort and joy.
5. Layer up
You never know what kind of yoga environment you'll be walking into, unless you have committed to hot yoga (let's be honest, that might be better if we were all naked). Start with a light sweatshirt over a tank that can easily be removed as things start to heat up a bit. Generally, knee-length yoga pants work best, for they cover what needs covering and they provide optimal coverup for temperature control. Remove or add clothing as needed, and you'll find your ideal coverage.
6. Bare feet!
Part of the philosophy of yoga is being able to connect and be a bridge between the physical and the divine. Wearing shoes or socks tends to impede the process of getting fully into postures; take care of those feet, and relish the sensations of the feeling on the floor, on the mat, or on grass, depending on where you practice. Wiggle those toes and enjoy your pose!
Recommended types of workout wear
For the ideal practice session, you'll need to outfit yourself with:
A snug-fitting, breathable t-shirt that will not gap or slip towards your head in inverted poses.
For women, a well-fitting, breathable sport or activity bra that provides adequate coverage and feels comfortable.
A lightweight sweatshirt that is easily removable when things begin to heat up during class.
A pair of well-fitting yoga pants that reach knee or calf length. The material should be snug fitting and breathable, particularly in the crotch, to provide cooling and comfort
Your bare tootsies, ready and willing to take on any yoga challenge thrown at you!
Get ready to start on an exciting journey; a yoga practice is something that is life transformative—with marked benefits to mind, body, and soul, you'll soon wonder why you put off starting for so long. Namaste!