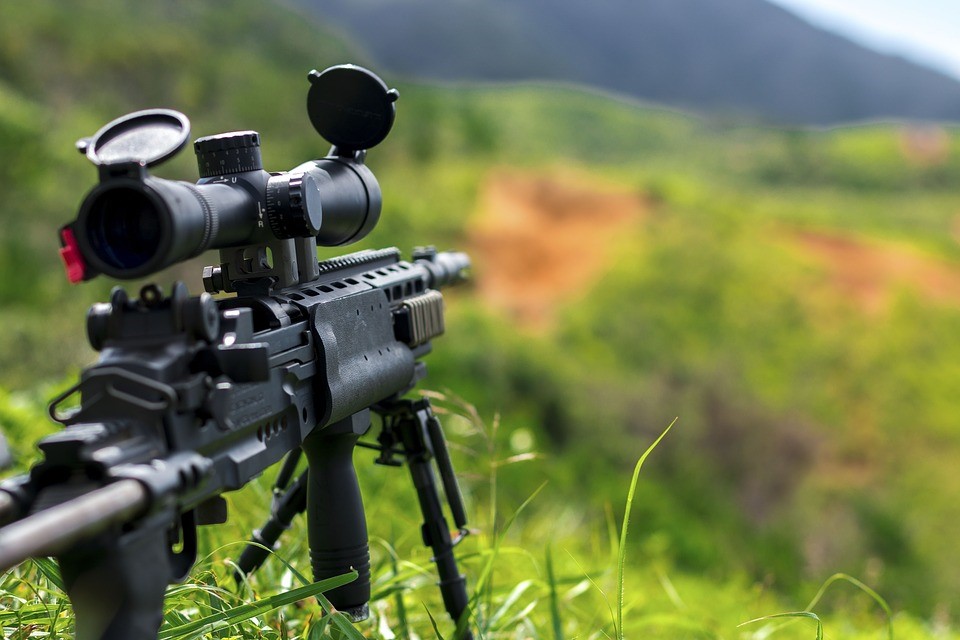 https://pixabay.com/photos/rifle-sniper-green-grass-bullet-2577885/
Air rifles are quite popular these days because they are not as deadly as real steel weapons but they're not BB guns either. Some shooters like them better because they come in a wide array of cool designs and the prices are quite affordable. Also, the ammo is cheap, and you can switch calibers on most modern air rifles.
Furthermore, air rifles can be used for hunting small to medium-sized game and make a fantastic choice for plinking or teaching youngsters about the responsibilities of owning a gun. But they're also incredibly fun to use because they don't face the same strict regulations as real-steel weapons and come in a wide array of models.
Now, given there are so many options on the market, it can be a bit confusing to choose the one for your hunting needs. For this, we put together a quick guide that lets you know the basic features an air rifle should have in order to be used for hunting.
Type of Game you Want to Hunt
Whether you hunt for sport or you're just looking to get rid of some pests, air rifle hunting can be quite fun. However, you must adapt the caliber to the type of game you're looking to get.
According to Airsoft Pal, the one factor that changes according to the type of game is the caliber (or the size of the projectile). Typically, you'll find rifles in 0.177, 0.22, and 0.25 calibers, with the 0.177 being the most popular for plinking and small game hunting.
So, if you're going for larger game, you may want to get a rifle that supports at least a 0.22 caliber, if not 0.25! Also, keep in mind that some models let you change the barrel in order to use different caliber pellets. This way, you don't need a rifle in every caliber.
Type of Force
For the projectile to reach its target and have enough force to make a clean kill, you need the right type force hurling that pellet through the barrel.
Air rifles are powered by three different kinds of forces:
Spring – for light to medium power and range
Gas ram – use compressed gas to power the projectile at medium to high ranges
Pre-charged Pneumatic (PCP) – use a compressed gas cylinder and are the most powerful
Now, the best models for hunting are the gas and PCP ones, but spring designs can still be powerful. It all depends on the range it can reach and the projectile size it uses.
Accessories
Air rifles can be combined with a wide range of accessories, but the most important ones are the sights and optics. If you truly want to improve your hunting skills, it's best to add a high-end scope designed for air rifles. This will help you work on your aim and accuracy.
On the other hand, if you're just having fun plinking, open sights will do just fine.
Wrap Up
As you can see, to choose the best air rifle for hunting you need to know about the force that drives it and the caliber. The accessories are not mandatory, but they make the experience a lot more fun and interesting, especially when you're in pursuit!