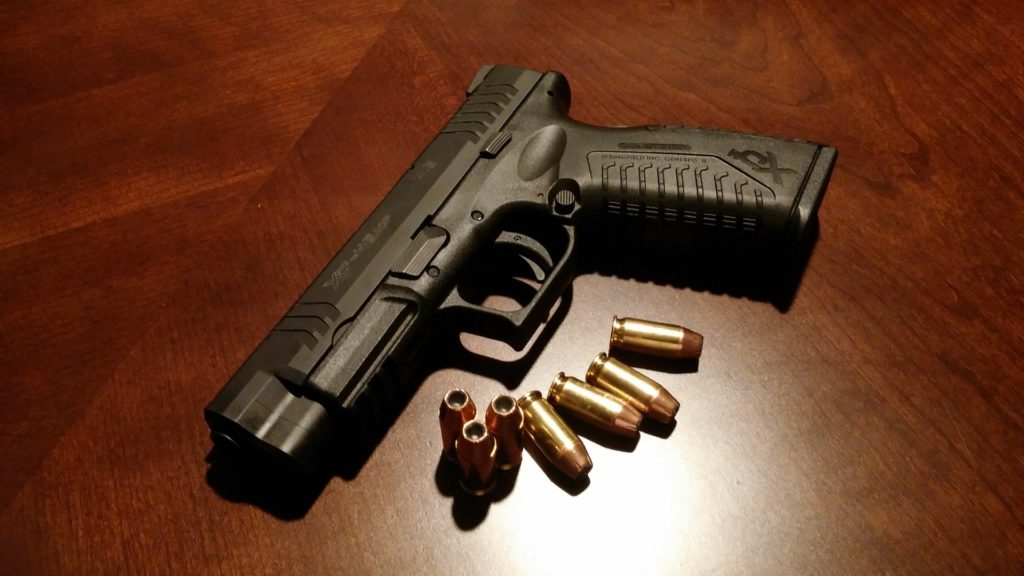 There's a larger number of guns than there are people in the US. Whether these guns are used by police officers, hunters, or collected by hobbyists, there's no doubt that Americans love their firearms.
If you count yourself as a gun lover, you know the importance of accessories for your shooting game. It isn't as simple as picking up your gun and shooting. You want to stay up to date with the newest and coolest gun gadgets the industry has to offer, right?
Well, you're in the right place. Keep reading to learn about 4 of the best gun accessories that will have you wondering how you ever went out shooting without them.
1. Barrel Buddy
A Barrel Buddy is a neat little gadget that will get your rifles and pistols the cleanest they've ever been. Perhaps as clean as they were before you took your first shot with them!
The foam cylinders that make up the Barrel Buddy work to grab every last particle clogging up the barrel. The best part? This doesn't require you to buy any other cleaning tools or gadgets to start using it, unlike many other cleaning methods do.
2. New Rifle Scope
If you treat shooting like a sport, or if you're a hunter, then having perfect aim is essential. Many scopes that come with guns aren't that great, and some guns don't come with a scope at all.
Buying a top-of-the-line rifle scope to augment your current set-up will make your shots cleaner and more accurate. While you definitely want to read rifle scope reviews and find a scope that will meet all of your needs, here are two top-of-the-line options to consider.
GPO Passion 3X
You might know that German engineered cars are some of the best, and that's also true with this German engineered scope. The sleek design gives you excellent optics that are ideal for long-range shots.
Revic PMR 428
This top-of-the-line scope is more than just a scope: it uses sensors and software to calculate the perfect shot for you every time. Despite that sounding complex, it's extremely easy to use with classic crosshairs and a user-friendly control panel.
3. Scorpion Pistol Grip
Most pistols aren't built with the best grip. Make your shots cleaner and put yourself back in control with the Scorpion Pistol Grip accessory.
This has grooves for your fingers and hand that will make the gun feel natural and well-controlled with every shot.
4. Decibullz Percussive Shooting Filters
Consistent exposure to gunshots can lead to permanent hearing loss, hearing damage, and eventual deafness.
But not everyone wants to whip out the huge ear protectors every time they go out shooting, especially when they need to hear other sound indicators to get the best shot, hear the buck they're chasing, or listen to their buddy talk about the game from last weekend.
That's where this cool gadget comes in. Designed just like earplugs, these fillers will block any harmful noises from damaging your hearing while still allowing other sounds in for you to hear.
They're designed to block only when loud sounds or large amounts of pressure caused by gunshots are occurring, meaning you'll be able to hear ambient noise when no shots are being fired just fine!
These Gun Gadgets Really Hit Their Mark
Each one of these gun gadgets and accessories isn't just a frilly unnecessary addition to make you look cooler. They each have a functional and practical application that will make you a better shot.
Keep up with the latest and greatest gadgets and accessories on our blog.