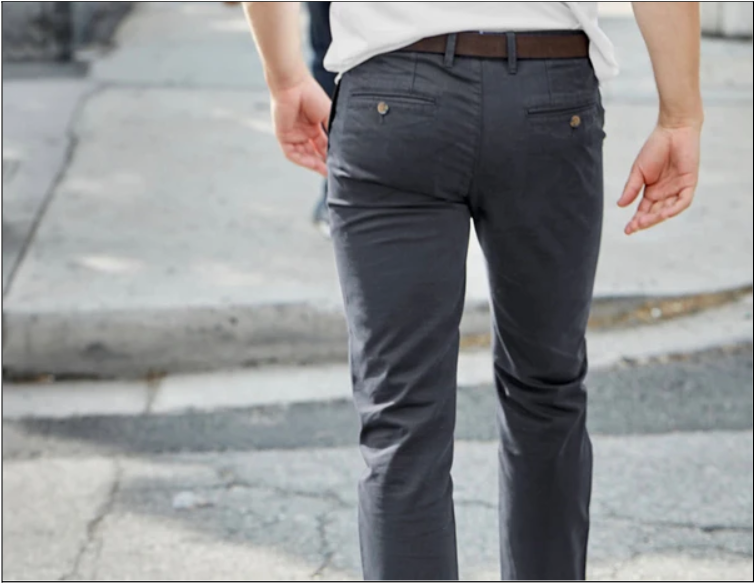 Finding a gift for a man can be challenging because, let's be honest, there are fewer gift ideas for men as compared to women. But one gift idea that never fails to impress is apparel. You can choose trouser pants for men, chino pants, long sleeve tee shirts, shirts, etc., to give to any guy. Today, we are going to share some mistakes that you should avoid while purchasing trousers for men. Yes, you need to pay attention to a lot of things while purchasing such apparel. 
Without further ado, let's begin.
Assuming one size fit all
We often assume that if one brand's size fits us perfectly, then that size is perfect for use in all brands. Let us tell you that it's not true as every brand follows its own size chart. One should always check out their size chart or try the trouser before purchasing. You know a loosely fitted trouser or tight trouser will make you so uncomfortable the whole day. Since you are gifting it away, you need to be extra careful with the sizes because the gift will go useless in case you buy the wrong size. To pick the right size, go for brands you are aware of and try yourself. If it is a new brand that you are trying, compare the size chart with a familiar brand. 
Too long trousers
When purchasing trousers for men, one needs to consider their length as trousers are an essential part of a man's outfit. Men often are guilty of ignoring the length of their bottom wear, and they don't mind wearing too long or short trousers which or long sleeve tee shirts by the way, look really attractive. This mistake is clearly visible to the onlooker, and it can break the whole style quotient. The length of the trouser should not be very long that it covers your shoes, nor should it be too small that your socks are visible. The proper length of a men's trouser is when it falls near the ankles. So, when you are purchasing it for someone else, make sure that you get a proper length. 
Choosing style over the fabric
The other very common mistake that is made while shopping for trousers is choosing style over the fabric. Sometimes you compromise on the material just because you are getting your favorite style. But one must understand that the fabric of the trousers should be their priority over the style, design, color, or other features. If the material is not up to the mark or has poor quality, then the design or fit won't help you. The trousers will easily lose their shape and color because of the poor fabric. So, it is suggested that you do not commit the mistake of choosing style over the fabric. Check the material carefully before getting it packed. 
You should avoid these mistakes while gifting trousers to a man.