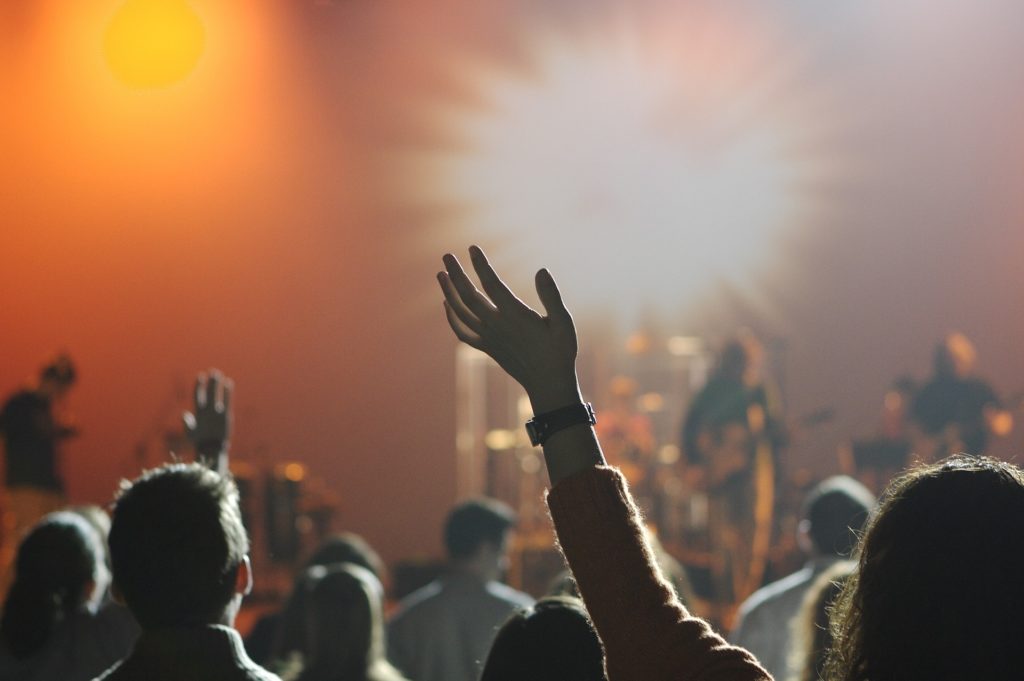 The Brits have been the UK's biggest music event since 1982, held every year in London. Some of the most awarded artists include Robbie Williams (18 awards), Adele and Coldplay (9 awards), and Take That (8 awards).
But what about the big surprises and the unexpected winners? Here are 5 of the most memorable in Brit Awards history.
Laura Marling, British Female Solo Artist (2011)
The Brits often acknowledge more obscure artists, sandwiching them between massive names with number 1 hits, but they rarely take home the trophy. They broke tradition in 2011, awarding folk artist Laura Marling British Female Solo Artist instead of Cheryl Cole, Ellie Goulding, or Paloma Faith.
The shock was written all over her face as she went up to accept her award. Unfortunately, it looks like it was a one-off though. She's been nominated four times since for the same award and lost out every time.
A1, Best British Breakthrough Act (2001)
Remember A1? No, you probably don't. The British-Norwegian boy band formed in 1998, and disbanded just 4 years later because of that music industry favourite – "exhaustion".
In 2001, they managed to beat Craig David, Coldplay and Artful Dodger to Best British Breakthrough. It must have been a particularly bitter pill for Craig David, who was nominated for 6 awards that year and walked away with zero.
David is nominated for British Male Solo Artist this year and hopefully in with a good shot of finally winning one of the 13 Brits he's been nominated for since 2001.
Data experts at digital record label Ostereo have analysed Google search data and crunched the numbers to reveal the most-asked questions about this year's Brit Award nominees.
Ostereo, who use online engagement data to help them identify emerging talent, found Googlers across the pond have a few strange questions about Craig David. The three most-asked questions were "Is Craig David still alive?", "Is Craig David touring?" and "Is Craig David a barber?"
Arctic Monkeys, Best Album (2014)
The Sheffield 4-piece have picked up 7 Brits since their debut in 2006, so winning isn't unusual for them. What was a bit odd though was how frontman Alex Turner collected their award for Best Album in 2014.
He used the now infamous moment to ramble on about the "cyclical nature of the universe", then asking to be invoiced for the microphone, before dropping the recording device on the stage. He later shed some light on his behaviour in an interview with Mojo magazine, saying "to go up there and pretend that I'd been dreaming about that moment since I was a kid would have been dishonest."
Ostereo's data shows people have a few pertinent questions about Arctic Monkeys and the other British Group nominees. The main query is "Are they still together?" Fans also want to know if they're any good live, apparently doing their research before booking tickets.
David Bowie, Best British Male (2014)
By 2014, David Bowie was understandably a bit over going to collect awards. When he won British Male in 2014, he sent Kate Moss on his behalf, wearing one of his original costumes from 1972.
Moss read his speech out, which thanked everyone for the award, and expressed a wish for Scotland to stay with the UK in the 2014 Independence Referendum. No one really expected David Bowie to step into the Independence debate, and they definitely didn't expect him to do it using Kate Moss as a spokesperson…
Spice Girls, Best British Single (1997)
The Spice Girls absolute owned the 1997 Brits, debuting the iconic Union Jack dress and accepting two awards in spectacular fashion.
Liam Gallagher had threatened to smack them if he bumped into them at the Brits that year. When they approached the podium a second time, Mel C challenged him with "Come and have a go if you think you're hard enough".
Spicemania was huge that year, partly because they'd just achieved success in the US. Ostereo founder Howard Murphy thinks the days of having to 'break America' are over, and this year's Brit Awards nominees are achieving success around the world because of the power of the internet.
"Gone are the days of a Brit Award nominee being unheard of in America. Audiences around the world can be immediately exposed to the best UK acts, so it's not a surprise that they're curious to find out more about them. They want to understand them and engage with them on a variety of levels. That's why some of the searches we're seeing made about artists are so obscure."