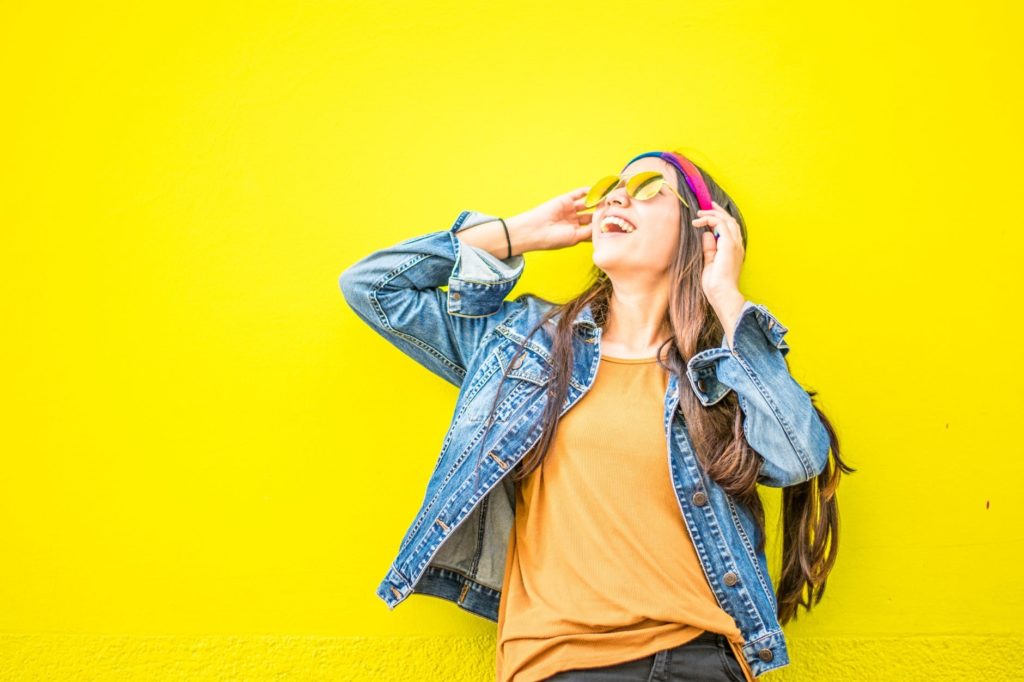 Image Source
New year, a new decade and the same old boring fashion? It just doesn't add up. In 2020 we are going to tell you ten fashion and styling tips and tricks that are going to last you another decade! Maybe even more. Being able to keep up with fashion can be wrong, waking up each morning, deciding what to wear and what not to wear can take away a lot of your precious time from your day. Being stylish is instead a difficult job to master. However, our tips are fool-proof and there is not a chance that anything could go wrong with them at all!
Our tips may seem basic at first sight, but I can assure you that they are not. These practical girl clothing fashion tips can revolutionize your whole wardrobe. These tips are fit for EVERY occasion that you can think of! Whether it is going to the office, staying at home or attending a chic white collar charity show. You are going to look flawless!
Organize and Edit Your Closet
You cannot upgrade if you do not improve! It is time to make some changes around that closet of yours. Firstly, you need to start decluttering. Take all that previous rubbish out. Give it away or make some money! Sell out things that aren't flattering for you. One man's trash is another man's treasure. Or woman's, or whatever gender you identify as. Anyhow, after you are done with that, you need to organize your remaining items. You have to arrange them in categories. Shirts go with shirts, pants with pants, bras with bras, and so on. Spend on a few new arranging items, baskets, shoe racks, hangers, and boxes. So you know where exactly what is. This helps you find the right stuff at the right time rather than pulling every single piece of clothing out and saying I have nothing to wear.
Harmonize Your Top and Bottom
Balance is key whether you are on your heels or styling up in the morning. This is a simple rule: tight go with loose and loose goes with fast. On TV, it may seem flattering when a model is walking in an entirely loose or fully fitted outfit but in reality, things work differently. When wearing fitted pants, pair it up with a chic baggy shirt. And it goes the other way around. Loose pants, try a sexy fitted shirt on it.
Spend On Styles As Per Your Shape
Nothing fits everyone the same way. Whether you are big and curvy or small and sleek, try to identify what type of clothing flatter your body in the best way possible. Try the different outfits that you have at home, look around, pair things up, pick colors and cuts that make you look perfect. Note it down, and the next time you go shopping. Try to look for similar clothing. Do not be afraid of a dressing room. The more time you spend there looking for things, the more you likely find a singular piece that looks best on you. This would make you look more confident and surely boost your self-esteem.
Don't Be Anxious to Mix Patterns
Mix and match! It is great to add a little bit of flair and fun in life. Mixing colors and patterns are fun and essential. Try out some animal prints and some classy checkered shirts. They never go out of fashion if you wear them right. Get rid of your block and pastel VSCO girl colors and bring more life into your clothing. Wear something bright and eye-catching. Be bold! Be beautiful!
Curate Your Colors That Go Well With Your Complexion
There are specific colors that would look good on you, while others will not do justice. That is because of your skin time. Not all colors are meant to look just right on you. Fill up your closet with colors that look best on you.  If you own a fresh complexion, go for silver, black, grey and blue.  However, if you have warmer undertones then red, gold, yellow and olive are your best friends.
Buy Three Must-Have Jackets
Do you know how a black dress is just there for the bad days? Three types of jackets will be for you on any bad day that you might encounter. These include a tailored jacket, denim, and leather (faux, think sustainable). These jackets can look great any day and every day! You can dress these up with all casual and fun occasions. Before you grab a drink, grab that jacket on your way out!
Don't Forget to Accessorise
You cannot complete an outfit if there are no accessories to go with it. Something as simple as a belt or big, bold hoop earrings can transform your look completely. This is why you need to invest in timeless pieces of accessories. It does not mean you need to have a lot of them, and you need a smart minimalistic approach to them. You cannot get the look right if it does not have the finishing touch to it, can you now?
Always Have a Crisp Fitted Shirt
Just like a black dress, a white fitted shirt can be your go-to. Owning it can bring high versatility to your complete look. It can go with any bottom, denim shorts, a metallic skirt, and loose flared pants. Just picture it, it will look perfect. Remember to keep it pure white! Off-white may make you look old and sloppy.
Pre-Select Outfits for Busy Routines
We are sure you understand the pain of being late every morning. You will not be late if you are organized or at least select what you are going to wear from the night before. Pick all the items from your shirts to pants to shoes to jewelry. In the morning, you need to freshen up and run out and about for work or errands. You can even invest the weekend selecting what you will wear throughout the week.
Learn How to Layer
Play around with your style; try to understand that what works for you might not work for someone else. A jacket layered on the skirt would look beautiful on you and weird on others. Have fun with it and see what suits you best.
Final verdict:
Do what makes you happy, not what the magazines and models say. It is a fake world out there so be real with your style and fashion. That is the way to stand out and look perfect.