Probably the most popular period regarding design, the Art Deco period saw a massive swing from the austerity of post WWI, to the rich colours and geometric shapes that launched a new way of thinking. Let's take a look back at the Paris exhibition by the name of the International Exhibition of Modern Decorative and Industrialised Art, which was held in 1925. A total area of 500 square metres were set aside for more than 400 jewellers to display their creations, with diamonds and onyx set into enamel and other stunning creations.
From Bland to Beautiful
The transition from rather plain jewellery of the late Victorian period to the bold, rich designs that were Art Deco influenced all areas of society; electrical appliances, architecture, jewellery and even fashion all reflected the unique style that is exclusively Art Deco.
Between Wars
The twenty-one years between the end of WWI and the start of WWII saw the art and design world radically change; in wartime, precious metals and stones became very scarce and the end of the First World War in 1918 saw art become colourful, with geometric, straight line designs and coloured gems. If you are looking for genuine Art Deco jewellery Australia and other countries are offering, search for a leading online antique dealer who would have a stunning collection of genuine Art Deco pieces at affordable prices.
Famous Art Deco Jewellers
The following were all established jewellers at this time:
Boucheron

Cartier

Van Cleef

Fouquet

Arpels
Renee Lalique and Cartier were responsible for the introduction of emeralds, rubies and sapphires to reduce the domination of diamonds, while also using less expensive materials such as horn, ivory, enamel and glass. All of the above companies were actively promoting the Art Deco style in their latest creations and this enabled the style to become established; even though this unique style evolved 100 years ago, it is as popular now as it was when it first arrived.
Platinum
Famous Art Deco jewellers liked to use platinum instead of gold, while dark onyx presented a great contrast with diamonds. Platinum was freely available and cheaper than gold, which was still recovering from the war years. 
Natural Shapes
Famous jewellery makers like Cartier and Boucheron brought in leaf, flower and fruit designs, with rich colours of rubies, emeralds and sapphires. Brooches, pendants, rings, necklaces and bracelets were all very popular, and as women wore their hair short in the 1920s, this called for exotic, statement earrings and elaborate upper arm jewellery was also popular. Women were smoking openly during the 1920s and elaborate cigarette holders and cases were made, which were essential fashion accessories.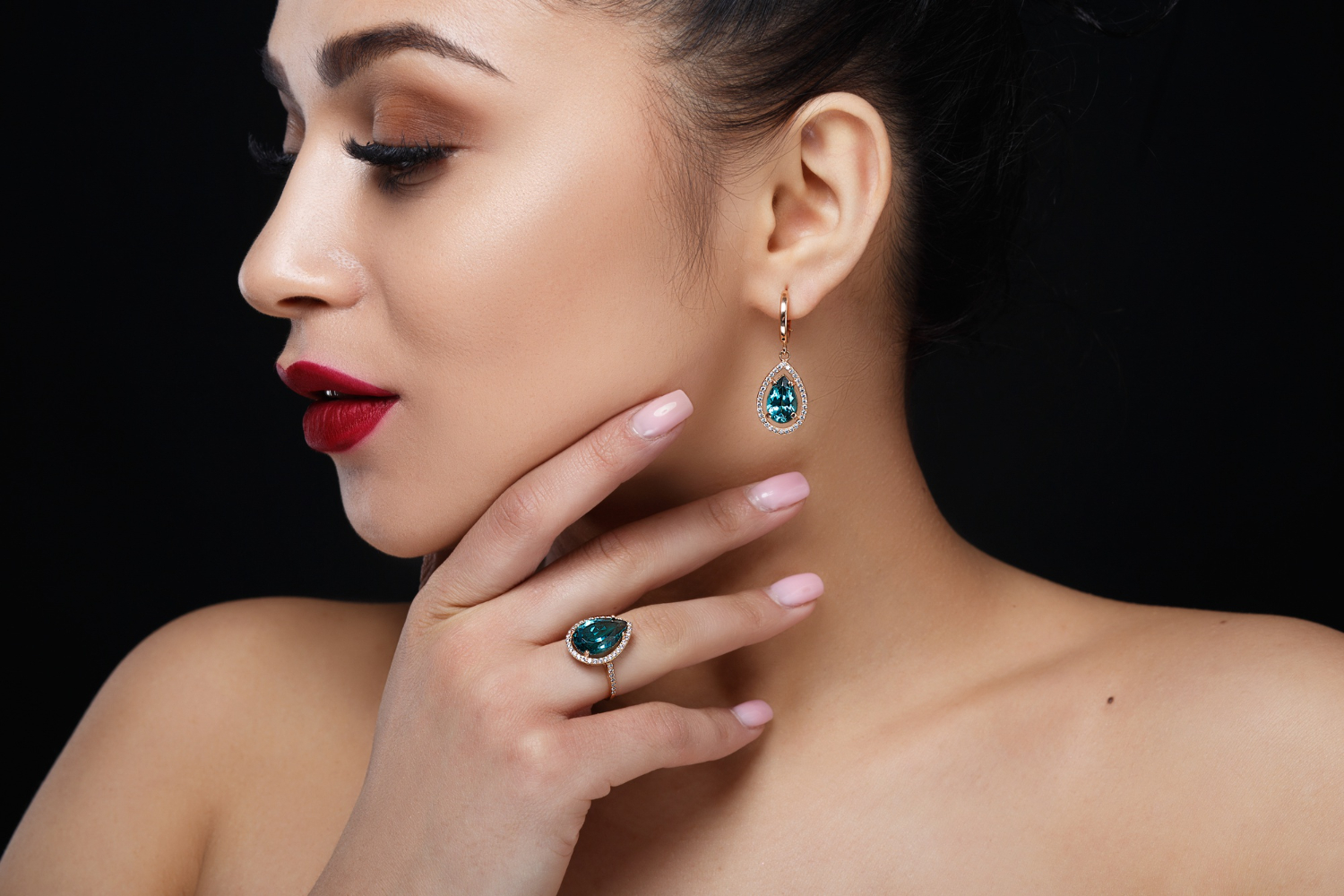 As well as incorporating the new styles into their designs, the big jewellery makers of the time created jewellery boxes in stark, geometric shapes, with delicate ivory inlays, which were perfect for storing Art Deco jewellery. If you are looking to acquire authentic Art Deco jewellery, the best solution is to make contact with a leading Australian antique dealer, as they would have a good collection of Art Deco pieces, all at affordable prices.