Europe has long been the perfect destination for lovers. The picturesque cities, quaint backstreets and breathtaking views have seen many couples pass through the continent in romantic ecstasy.
However, with the face of Europe so constantly changing, and many of the once developing countries finally finding their place on the international stage, there are now more largely undiscovered destinations than ever before, which are the perfect treat for a Valentine's Day break.
1. Paris, France
Let's face it: we all knew this one was going to make an appearance. When it comes to romance, the French are still leading the way and their capital city, a long time haunt of hopeless lovers, is still one of the most foolproof Valentine's getaways there are. Sip coffee under the Eiffel tour or enjoy a traditional romantic dinner from the country that practically invented the concept.
However, if the recent removal of the 'lovers locks' from the Pont des Arts bridge is anything to go by, it seems as if Paris is fast becoming oversaturated by couples looking for a taste of its famed heart-filled attractions. So if you're aiming to avoid the crowds it might be best to opt for elsewhere.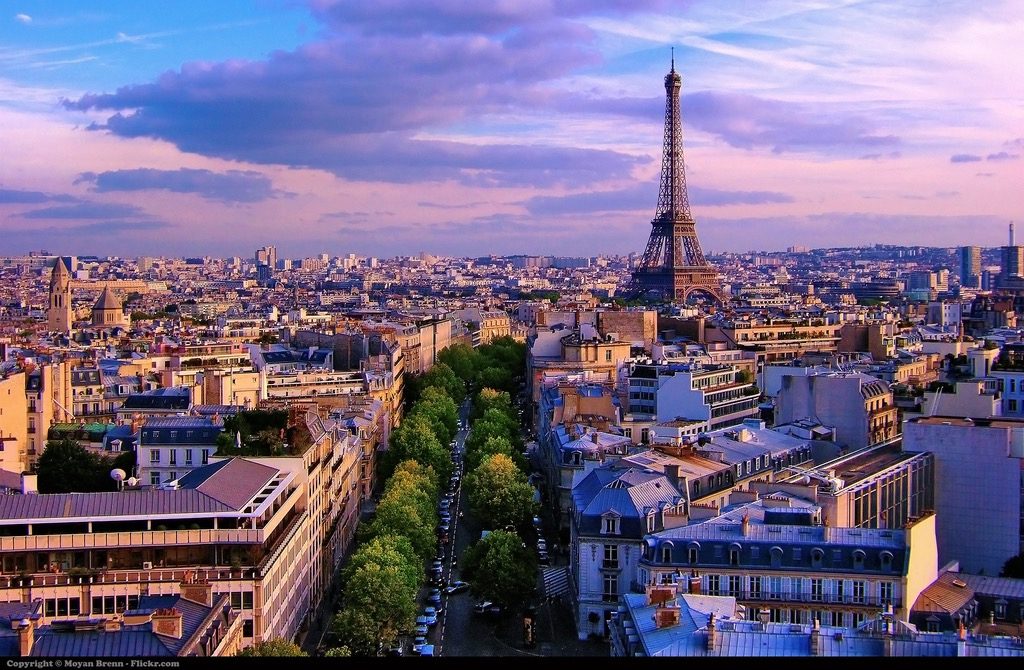 Photo: Creative Commons

2. Lisbon, Portugal
Heading south, Lisbon is fast becoming one of the much-coveted destinations for lovers wanting a break from the tourist-heavy culture of some of Europe's more well-known romantic destinations. With a climate that puts Paris to shame and an array of quiet and beautiful winding alleyways, that can transport even the most star-crossed of lovers into a world of their own, it's no surprise that Lisbon is putting itself on the Valentine's Day map.
Take a short train ride to the beautiful hill-top village of Sintra and gaze across the breathtaking views in the arms of your partner, or sit back and enjoy the traditional Portuguese cuisine to an accompaniment of the emotive and romantic local Fado music. Even in February, the city boasts warm temperatures, so it's a fantastic getaway from the rainy winters of central Europe.
3. Budapest, Hungary 
Photo: Moyan Brenn
Long hidden away in the depth of Eastern Europe, it's only as of recent years that Budapest has found its place on the international stage. However, since then, every type of visitor imaginable has been flocking to this charming city, and couples are no exception to this rule.
Simply by its design and culture, the Hungarian capital is a fantastic destination for lovers. The Danube river offers many romantic cruises, all through the day and well into the night. Alongside this, the natural thermal waters of the area have created a spa culture that provides a fantastic Valentines Day activity for any couple. Treat your partner to a massage, before sharing some quality time together in the relaxing, warm pools, or simply enjoy the city via an intimate riverside stroll.  For a Luxury Hotel in Budapest check out the Corinthia.
4. Cinque Terre, Italy
Photo: Loïc Lagarde
Finally, you didn't think we'd leave the country that practically defined love off this list? Whilst many may opt to spend their Valentine's day in the more well-known cities of  Venice or Florence, Italy's Cinque Terre is still enough of a hidden gem to make it the perfect destination for doting couples.
This string of colorful coastal towns, painted onto a backdrop of astonishingly beautiful natural scenery, is so quintessentially romantic that a visit could restore even the most tumultuous of relationships! Take a stroll along the many cliff side paths and enjoy the simple pleasures that this natural beauty provides. It's the ideal Valentines getaway for those looking to escape the hustle and bustle of inner-city life and enjoy some time away with their partner in the quiet and relaxing countryside air.
These are just four of the very best romantic destinations that Europe has on offer, but there are many more that deserve a place on this list. If you've had a particularly memorable romantic break on the continent then be sure to leave a comment below, we'd love to here all about it!