What are the secrets of first-time homeownership? Learn the answer to the question, "What do I do if it's my first time buying a home?"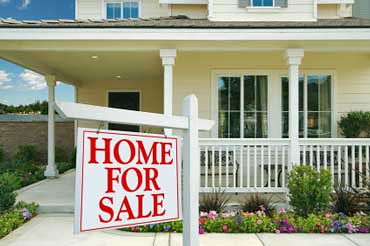 Each year, around 1.8 million people become first-time homebuyers. Thinking about joining their ranks soon? You'll probably find yourself asking, "What should I know before my first time buying a house?"
It's a practical question since it's an entirely new experience for you. You can't prepare for the things you don't know about.
So, settle in and keep reading to learn some of those things you ought to know going into being a first-time homeowner.
Budget for the In-Between Period
As a first-time homebuyer, you'll probably move from an apartment into your new house. If your house needs any kind of work done by a contractor, though, you can easily find yourself still in that apartment when the first mortgage payment comes due.
Make sure you keep back enough money to cover at least an extra month or two of rent. If you don't need it, it's a little extra for remodeling. If you do need it, it'll save you a lot of stress.
Focus on the Big Picture
When you're house hunting, it's really easy to focus on minor flaws in a house. Outdated fixtures, boring paint colors, and leftover stuff from the previous owner can sour your view. These are cosmetic issues and easily overcome.
Look instead at the condition of the major components, such as the roof, walls, and flooring. Consider the possibilities of the space instead of the annoyances.
Collect Numbers for Reliable Service Technicians
Things will go wrong with a critical system in your new house at some point. Your furnace will go down or the roof will develop a serious leak. Searching for a service technician's number during a crisis is a great way to get lousy work done.
When you introduce yourself around the neighborhood, ask your new neighbors who they use for things like hot water heater maintenance or emergency roof repairs. Get numbers for those people from your neighbors or bookmark their websites.
Assume It'll Take a While to Settle In
Moving into the house you bought is a big step. It's also a psychological break with your apartment-dwelling past.
You've transitioned from a renter into a property owner. It will take some time to adjust to that idea and all the new responsibilities.
It will also take a while to settle in at a more practical level. You probably won't get unpacked in a weekend or even a month of weekends. You'll reorganize rooms and cabinets a couple of times to optimize them for your needs.
It's a process that takes time.
Parting Thoughts on My First Time Buying a House
While becoming a homeowner includes some challenges, it's not all bad. One day, you can look back and talk about "…my first time buying a house." You can also warn people about the things you know a first-time buyer watch out for during and after the sale.
Ready for info about renting storage units or hair care tips for men? Then stick around and check out some of the other articles here on our site.