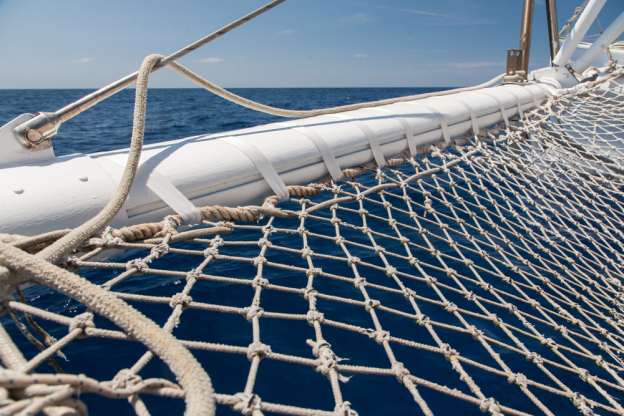 Everyone loves to entertain, and guests love nothing more than to be hosted. But a soiree on deck? That is an invite you can expect all RSVP's to respond with 'attending'. The sun, sea and feeling of the wind through your hair makes boat adventures some of the best kinds. So, when it comes time for a bite to eat, you want to keep up the high expectations. Before you set sail, find out what snacks to stock on board for your adventure to avoid hungry guests and wasted goods.
 Evaluate storage capabilities
It's all well and good to bring everything but the kitchen sink, but if there is nowhere to stow these goodies you will run into some trouble. Most boats should have adequate storage, particularly pre-owned multihulls for sale so make sure you are asking the right questions on storage capabilities before you buy. This will give you a greater sense of the capacity of food and beverages you can bring, and subsequently how long the duration of your sail can be. 
 Easy snack options
Depending on the route of your sail and the ocean you are cruising through, the velocity of your trip can vary considerably. Given you are on a gorgeous boat, the temptation to put on a fine dining experience is certainly there, but think about how your guests can consume these delicate bites in choppy waters. This is where the humble BBQ comes in. It will allow you to cook a range of BBQ'd meats and seafood on board, and has minimal clean-up. It's also a snack that can be eaten on various parts of the boat, so no one has to miss out on that beautiful sunset.
 Non-perishables
Your boat will undoubtedly have a small kitchenette accompanied by a fridge. But do not be fooled into thinking you can replicate your fridge contents on board. When stocking your boat with snacks, it's best practice to bring items that are not perishable. There is nothing worse than preparing for a creamy course or icy refreshment that is served warm. You also don't want to be let down when you realise that something you brought on board fresh has now past its due, so where possible opt for long life products.
 Fluids, fluids, fluids 
Think about how many containers of water you think you need on board…now add a few dozen more. Stocking your boat for an adventure means covering all those untold swims, dives and rehydration that is needed after a sunbath starboard. Also stock some hydrolyte in case you or your party has too much fun in the sun and finds themself with sun stroke and needs hydrating. Drinks with sugar are also favourable to reset the palate after swallowing some sea water.
 Minimum plastic
 Despite a roomy interior, you are largely exposed to the elements when sailing aboard a boat. This means that if it's not bolted down, you might never see it again. This can be problematic for you, and devastating for the environment. Get into the habit of contained food in heavier weight containers and avoid light single-use plastic, in fact some boat tours have banned single-use plastic altogether. Also try and scout some heavy plastic or metal cutlery, and use washable fabric napkins rather than losing the paper ones overboard. 
Finding the right snacks is key, but not more so than making sure your boat has the capability to allow you to do so. Take the boat out on a few short trips prior to entertaining a larger group. That way, you can get a sense of how things are stored and presented and what you feel like most on deck.