Teachers need all the free resources we can get. YouTube is full of tutorials and Magic School Bus episodes to keep our kids excited about learning. Google has a plethora of games and worksheets for plenty of variety. And who could forget Pinterest's influence over Art Class?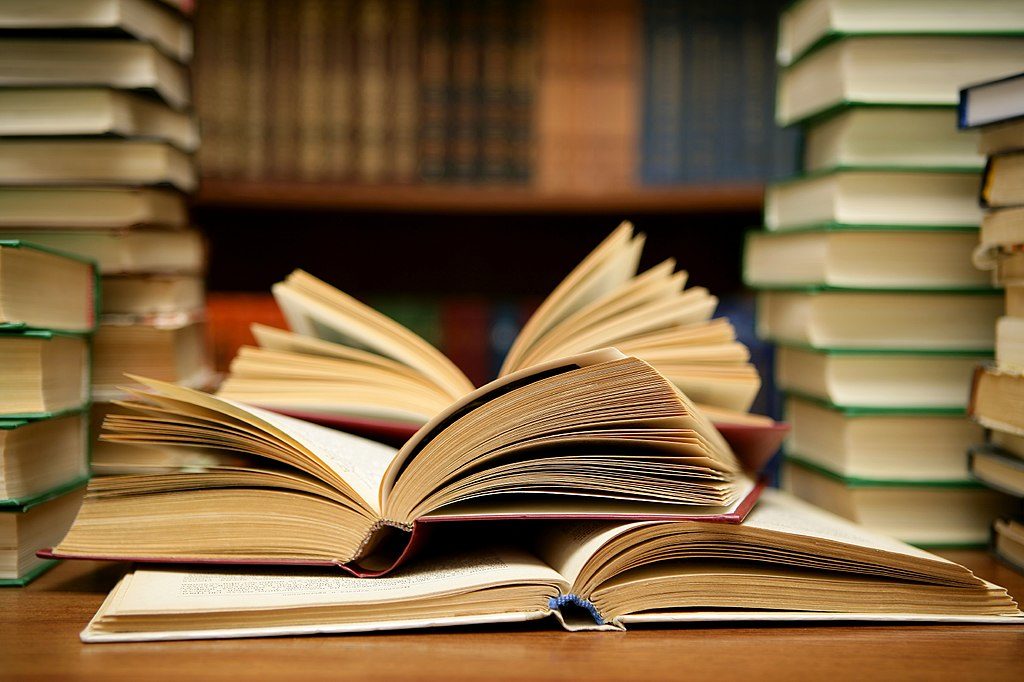 Yet, social media and web searches can only take teachers so far when it comes to finding textbook resources. 
Textbooks, be they digital or physical, are integral parts of a student's learning experience—especially during those formative years of learning to read. Having a good textbook curriculum is crucial for teachers to tie their entire educational experience together. 
So without further ado, here are the top 6 online sources to for textbook resources. 
1. Booksrun.com 
Booksrun.com is a modern teaching website which offers teachers the opportunity to buy textbooks in both physical and ebook copies. This versatility allows classrooms the kinesthetic experience with the physical book while giving students the flexibility to work on their readings at home without lugging home a giant tome. 
Booksrun.com offers titles from powerful companies like Pearson and McGraw Hill. They offer titles for all subjects Primary through High School aged classes. They even carry specialty books that will be useful to college professors. Booksrun.com also offers free shipping on everything—ideal for both students and teachers alike. 
2. Bookboon 
Bookboon is a small website which has published over 1,000 free books for students and teachers alike. While the textbook versions posted here do not have teacher notes, they are excellent files for those teachers who like to develop curriculum specifically for their students' needs. They have texts for business, languages, IT and programming, natural sciences, mathematics, and so much more. 
Bookboon's texts are able to be downloaded in a PDF format and you do not have to have a prior registration. 
Additionally, Bookboon offers to let you buy textbooks if they do not have the one you are looking for in a free format. 
3. Google Books 
Believe it or not, Google books has scans of ebooks dating back to the 1400s. While these books are few and far between, Google books is a fantastic resource for teachers looking for simple sections of books and entire copies alike. 
Google books is hit or miss with how many pages are previewable. Sometimes you will be able to view an entire chapter while other times you will have major sections cut out. However, google books often links to places where you can purchase the entire copy of the book, if not through them, then through an affiliate at a reasonable price. 
However, as long as your printouts are under the limit imposed by copyright laws, Google books is excellent for finding sections of texts to use with your students. 
4. The Open Textbook Library 
The Open Textbook Library is an online catalogue of free, peer-reviewed, openly-licensed texts which was specifically cultivated to help teachers create curriculums their students could actually afford. The Open Textbook Library realizes that school is expensive, for both teachers and students, and that scholarships and budgets only stretch so far. They have provided a wide selection of free texts to help you develop a 5-star curriculum based on your students' educational and financial needs. 
They offer texts in the subjects of medicine, accounting, law, humanities, mathematics, education, economics, humanities, journalism, business, engineering, and many more. 
5. Flat World Knowledge 
While the name seems a little flat in it's thinking—since we all know the world is round—Flat World Knowledge's catalogue of books is anything but simple minded. 
As their name implies, Flat World Knowledge believes that everyone should have access to bettering and broadening their minds. Therefore, they have become a wonderful source for students and teachers to find books which suit their educational hunger. By offering low rates on their textbooks and curriculums, they strive to provide top notch materials to ensure that all of their patrons receive the best resources possible. 
They offer both ebook downloads and physical copies of their tomes to ensure ease of accessibility. You have the option to pursue peer-reviewed content as well as create customizable bundles for your curriculum to offer you incredible budget and educational flexibility. 
6. MERLOT 
MERLOT—like the wine—is the creme dela creme of the open textbook world. They offer thousands of titles categorized by topic, audience, license, peer review and levels so teachers and students can find exactly what they are looking for. 
The MERLOT site functions like a search engine. While it is not flashy by any means, you can search keywords—authors, topics, or even titles—to see if they have what you are looking for. Search results appear in an easy access popout side bar so you can scroll through your topics. MERLOT also allows you to bookmark your searches and create course portfolios right on their website for easy research and class tracking. 
Conclusion: 
Going through the above resources gives you an accurate idea of just what sort of book sources are out there for teachers. If you prefer something with a modern spin, your open source websites are great for letting you build your own ciriculum around your chosen collection of textbooks. However, if you like the idea of a traditional textbook, going with something like bookrun.com will allow you to use a physical book while still having the technological side of things for ease of use with your students.