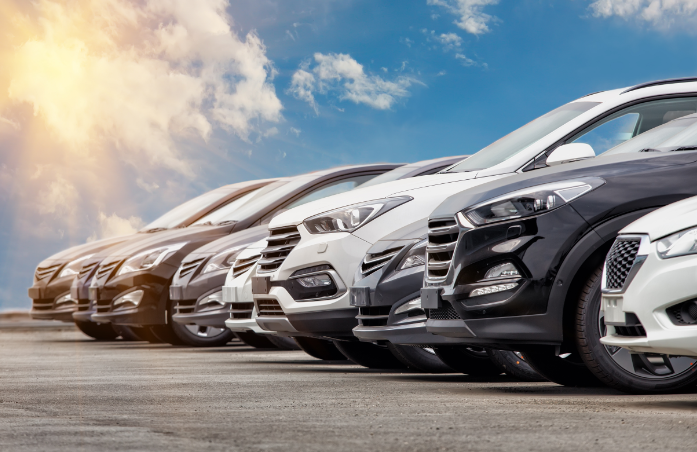 Purchasing a car is a significant investment, so it's important to make sure to get it right. The incredible number of different car models currently available on the market reflects the complex needs of the modern driver. No matter what kind of lifestyle you lead, there is a car available to suit your needs.
When hunting for a car, it's easy to become tempted by the extravagance of a modern convertible or the horsepower of the latest sports car. While it is important to purchase a car that you love the look of, it's even more important to find a car that suits your lifestyle. Read on to find the key considerations to address when searching for the right car to suit your everyday needs.
Popular Car Models
Sport Utility Vehicle (SUV)
SUVs were traditionally considered to be the most appropriate model choice for larger families. However, with the world-first introduction of the Kia small SUV, this compact model brings the benefits of SUVs to individuals and small families.
SUV vehicles place particular emphasis on space, both in the cabin and in the cargo. Larger SUV vehicles provide ample space for up to 9 passengers depending on the seat configuration. SUV vehicles are considered to be a great choice of car model for those who want the all-wheel drive and towing capacity of a larger vehicle, but with the sleek design of a car suitable for city or suburb driving and parking. Many SUVs have the power of a 4WD vehicle, with the capacity to easily tow your trailer or boat for a weekend getaway.
Sedan
Sedans are currently the most common vehicle type available on the market. With four passenger doors and five seating spaces, sedans are best suited for individuals or smaller families. Sedans have a larger wheelbase, which makes them a safe and popular choice for new drivers. Modern sedans are also known for their fuel-efficient capabilities and design.
Hatchback
The hatchback car model connects the cargo area of the vehicle to the main passenger cabin. The ability to fold down the second row of seats provides the hatchback with more trunk space than other small cars. The compact design of the hatchback makes it a popular choice for inner-city dwellers or small families.
Pickup Truck
The pickup truck is the least versatile of the most common car model types in terms of the lifestyle needs these vehicles are able to accommodate. The main difference between the pickup truck model and other popular models is that the general purpose of a pickup truck is to transport goods, rather than people. For this reason, the pickup truck model features a large open-top cargo area to the rear of the main cabin, known as the bed of the truck. Pickup trucks also feature only a single row of seats, making it an incompatible model for the needs of families.
Personal Requirements
Passengers
When hunting for your perfect car, it's important to consider your passengers may need. As many people drive the same car for a number of years, it is also essential to be realistic about your passenger requirements in the immediate future. If you have a family or intend on starting a family, you can quickly rule out any single-row passenger model vehicles.
Cargo
Purchasing a car that can easily transport your cargo makes life easier. So, it's important to consider the balancing act between your passenger and cargo needs. SUVs and sedans have differing balances between their cargo and passenger-space capacity. It is therefore essential to consider what you will likely find loaded into your boot. If you have an active family with numerous outdoor weekend activities, you may need additional cargo space.
Intended Use
One of the most important aspects to consider when purchasing a vehicle is how you intend to use your new car. If you will be regularly driving the vehicle across large distances to get to work and other activities, you should prioritise cars with proven fuel-efficiency. If you live in the inner-city and will drive frequently around densely populated areas, prioritising cars with a compact design will make driving and parking considerably easier.
Purchasing a car is an exciting task, however, it is essential to consider and address all of your individual requirements. Cars are designed to make your life easier, providing you with a comfortable way of getting you and your family from A to B. Purchasing a car that suits all of your lifestyle and individual needs and ensures that you receive the maximum value and enjoyment from your new vehicle.