Undertakers in the Ukraine have built the world's first coffin restaurant, called Eternity, serving a range of death-related dinners. Diners can browse the funeral paraphernalia before ordering from a menu that includes "Nine Day" and "Forty Day" salads – named after local mourning rituals – and a dish called "Let's meet in paradise".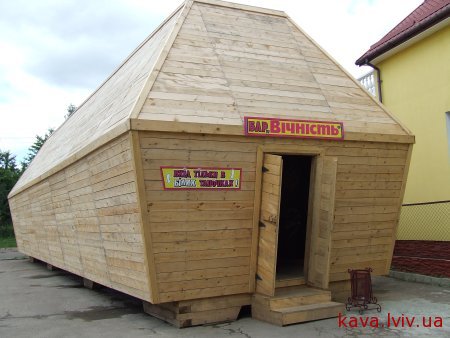 The restaurant, which is situated inside a 65 foot long coffin, was created by a funeral parlor in the town of Truskavets, in the west of the country near the Polish border. The undertakers hope that their restaurant will be confirmed as the world's biggest coffin, attracting tourists to a region best known for its mineral-rich bathing waters.
The decor inside features black walls, numerous wreaths, and single candles on the tables.
Source: kava.lviv.ua