A Mississippi high school prom was cancelled due to a complaint by lesbian student Constance McMillen, who was not allowed to bring a date of the same sex.
A memo to students of Itawamba County Agricultural High School included rules for the upcoming prom, which stated that couples to attend the prom must be of opposite sex. Constance McMillen, a lesbian who wanted to take her partner and wear a tuxedo, fought against the school board with the help of the ACLU, saying that the restriction violated students' rights and violated McMillen's rights of expression by not allowing her to wear a tux to the dance.
So the board, located in the small town of Itawamba, Mississippi, took its ball and went home. In other words, they cancelled the whole prom. McMillen almost didn't return to school for fear of retribution by her classmates who had just lost their prom because of her.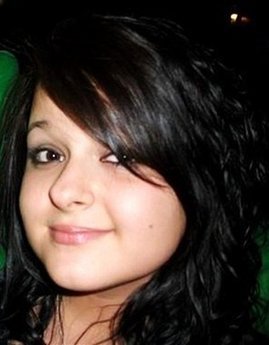 Story here.
Go to the Facebook Page.
Update
Source: Breit Bart
Itawamba County school board attorney Michele Floyd said Tuesday that Constance McMillen can escort her girlfriend to the privately sponsored dance at the Fulton Country Club. The private prom replaces one the school district canceled.
Update – April 7 2010
Holy shit! The "privately sponsored dance" at the Fulton Country Club was a fake-out!! The Advocate has the story. Apparently, the parents got together and organized the "real" prom at a secret location, while Constance McMillen and her date went so the "fake" prom that only had 5 other students (with the school faculty serving as chaperones), and some of those students were the "special ed" kids.
Last week McMillen asked one of the students organizing the prom for details about the event, and was directed to the country club. "It hurts my feelings," McMillen says. Two students with learning difficulties were among the seven people at the country club event, McMillen recalls. "They had the time of their lives," McMillen says. "That's the one good thing that come out of this, [these kids] didn't have to worry about people making fun of them [at their prom]."
What's amazing is that:
The kids and their parents actually pulled the old' "Send 'em to the Blue Oyster Bar" prank from Police Academy!
They actually had the gall to perform such an underhanded trick… basically, it's like the whole community getting together to purposefully fuck up a girl's prom night. The underhanded, vile nature of the act is matched only by it's complete absurdity. Grown men and women actually thought this shit up.