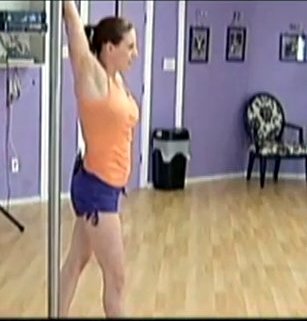 Upbeat contemporary Christian music is the order of the day when Crystal Deanes from Texas invites female churchgoers into her pole dancing studio on the second Sunday of every month. It's not a sin to pole dance – it's a good, Christian workout.
Crystal's pole dancing classes are perfectly fine, she says. She talks to God, gets right with Jesus, and helps other Christian girls with their pole dancing exercises. Note the the use of high heels is strictly for helping with the workout, nothing else.
Watch the video:
Please note that the top caption "On Knees For Jesus" is a reference to this blog, and not originally part of the video itself. Although that would have been damn funny.
Did we say "damn"? Oops, sorry Jesus.